Easy Ways to Make a Difference
10 Simple Ways to Make a Difference in the World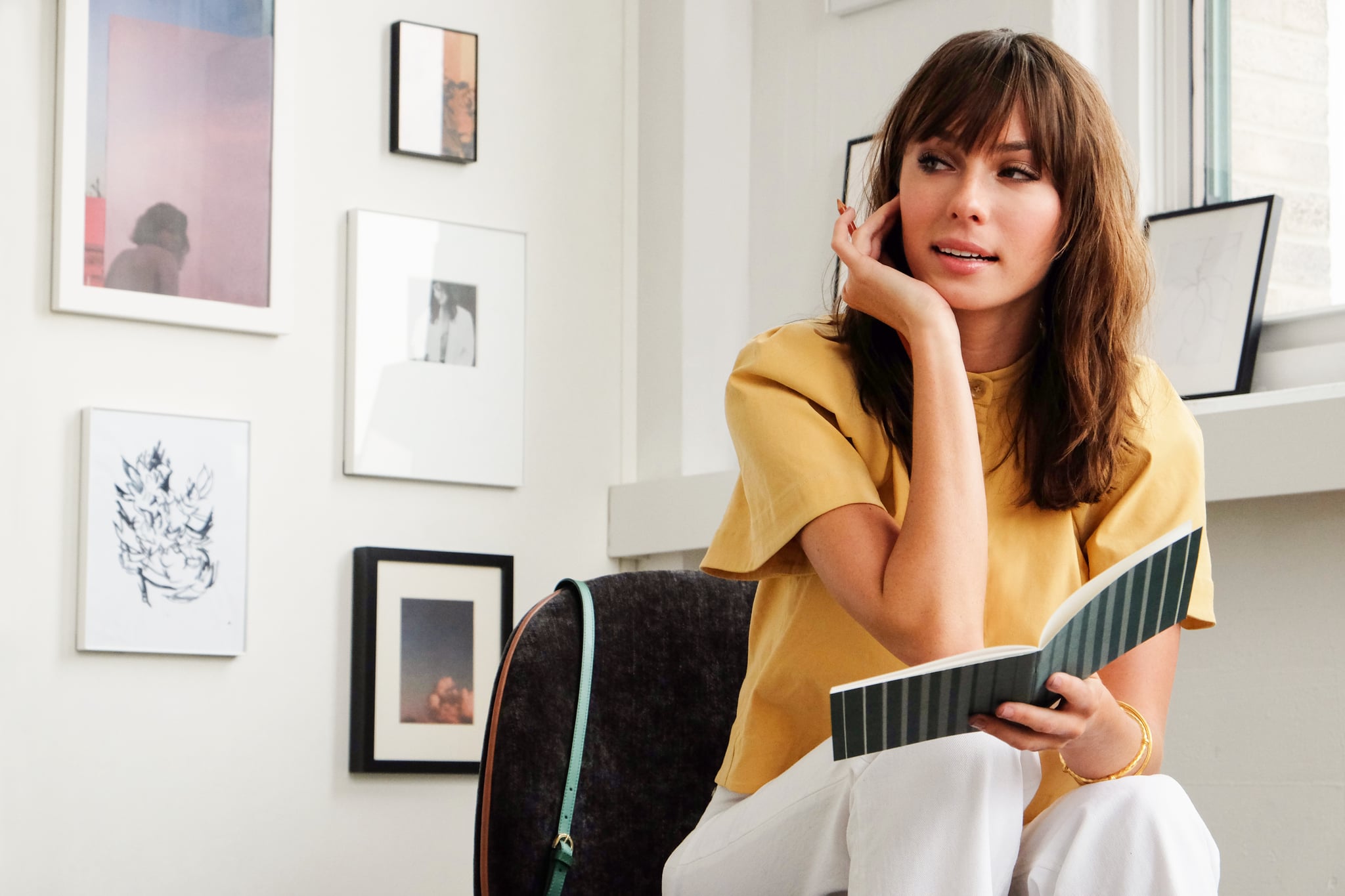 Changing the world: it's a lofty ideal, but the concept is what drives most compassionate humans to make good choices in the way they live, whether consciously or unconsciously. Sometimes, when you take a step back and view everything that needs fixing — famine in developing countries, sexual harassment in workplaces around the world, civil wars, plastic destroying our oceans — it can seem completely overwhelming. While no one person can change all the bad in the world, it's entirely possible for all of us to take little steps that will eventually lead to big change.
Instead of looking at the big picture and seeing an insurmountable challenge, look around you to see how you can make a difference in your micro world. Ahead are 10 of the smallest, simplest ways you can make a difference. How many can you say you've contributed to?
Say no to plastic straws and invest in a steel one instead.
Straws are causing real strife globally, especially in our waterways. We use them for such a short time and then they invariably end up in the ocean, polluting our water and injuring our animals. A recent cleanup in Australia saw 1,200 straws collected by snorkelers over seven dives.
Believe someone if they tell you they were sexually assaulted.
Assault survivors have nothing to gain from reporting harassment — except maybe trolls who hurl abuse at them. The reason so many people, particularly women, have remained quiet for so long is because they were led by fear and conditioned to keep the peace. That changes with each and every one of us who believes and supports them when they speak their truth.
Look for a small GoFundMe account you can support.
A quick £5 donation might not seem like much, but for those people in need — really desperate need, where every dollar can be the difference between life or death — it could be life-changing. If you're lucky enough to have a few pounds to spare, pay it forward. If you're strapped for cash, you can donate something even more precious: blood. It's literally a life-saving act.
Shut down a sexist joke.
You know what, they're just not funny — in fact, they are more damaging than you think because they reinforce a underlying patriarchal system.
Say no to plastic bags and get yourself a reusable one instead.
Many shops around the world have made an impressive commitment to ban single-use plastic bags in their stores, and in the UK you'll now have to pay upwards of 5 pence for a bag in many shops. Instead of doing that, buy yourself a bunch of sturdy cotton shopping bags that you can reuse and take them with you when you go shopping. You'll contribute in a big way to the lessening of the 3.2 billion bags that end up in landfills, and our oceans, each year.
Take the time to chat to anyone around you who might be lonely.
Loneliness is a prevalent everywhere, but it's easy to act on. Pick up the phone, visit your neighbours, reach out to your grandparents, especially if they're alone, ask at a nursing home if anyone needs company, and volunteer somewhere where employees can assign you to an isolated elderly person who would absolutely love some of your company.
Volunteer.
On the topic of volunteering: time is one of the very few things that money can't buy, so sharing some of yours will always be greatly appreciated by those less fortunate than you. You can lend your time to some pretty awesome experiences these days. Not only will you be branching out and trying something new, you'll be helping others in some small way. Win-win.
Be brave and stop bullying in its tracks.
Make it your hard-and-fast rule that if you see anyone being treated in a way they shouldn't, you'll call it out and support the person being bullied.
Make random acts of kindness a way of life for you.
Leave a nice note on someone's windshield. Pick flowers for your mum. Pay for the person behind you. Compliment people more! Send a letter to someone you care about, just for fun — it'll make their day. Offer to help even if you don't feel like it. Take the bins out for your elderly neighbour. The list goes on.
Replace your to-go coffee cups with a reusable one.
It's nearly impossible to comprehend the sheer size of such waste, but it's so easy to help fix the problem, and you don't even need to sacrifice anything.
Image Source: POPSUGAR Photography / Paul Kabata