How to Get an Entire Row to Yourself on an Airplane
1 Life-Changing Airplane Hack From Someone Who Flies First Class Often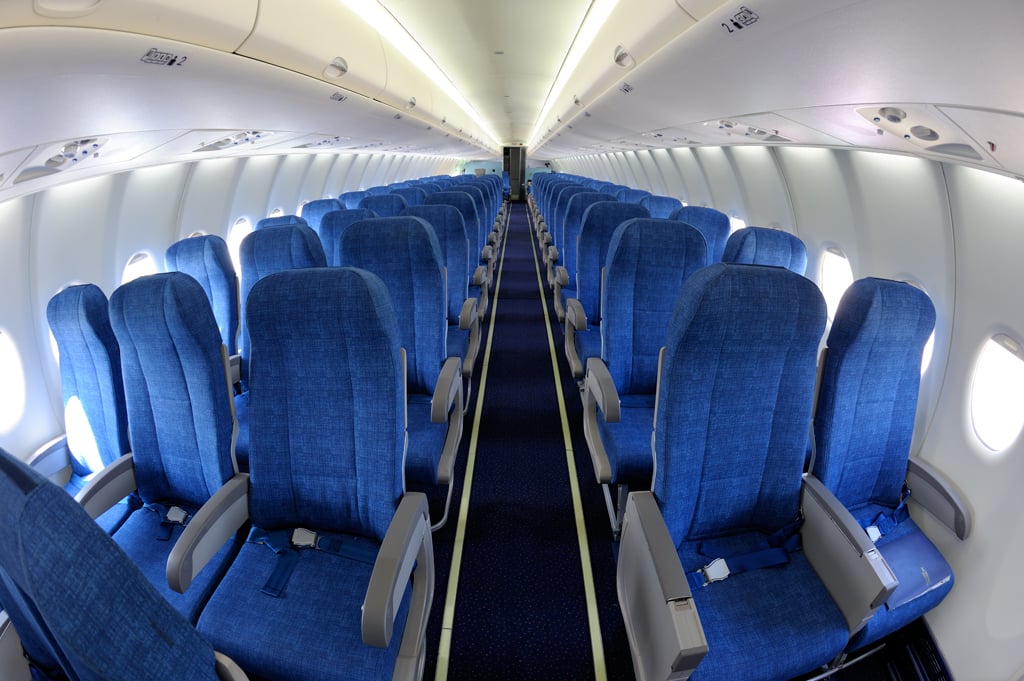 If you're going to take airplane travel advice from anyone, you should to take it from someone who flies first class frequently. A multimillionaire app developer recently shared his clever (and surprisingly affordable) airplane hack for securing an entire three seat row to himself:
Fly first class? No need. When I fly alone, I just book an economy class ticket in the centre of a three seat row. Usually this means that in a not so full flight, nobody will want to sit next to you when they can sit somewhere else. If it's a couple, they wouldn't want to be separated. When checking in, you can try to change your seat, and you can tell from there, where the empty seats are. Now that you have the whole row to yourself, you can lift up the armrests and basically have a giant couch that is wider than what first class and business class gets.
Yup, it really is that simple. Another pro tip straight from a POPSUGAR editor: "Get the aisle and window if you're flying with someone. Middle seats are often left empty because no one wants them." So there you have it. No more stressing about sitting next to the guy or gal who snores too loud. Now go forth and book your airline tickets!