How to Get to Grips With Your Finances
9 Simple Steps To Finally Sort Out Your Finances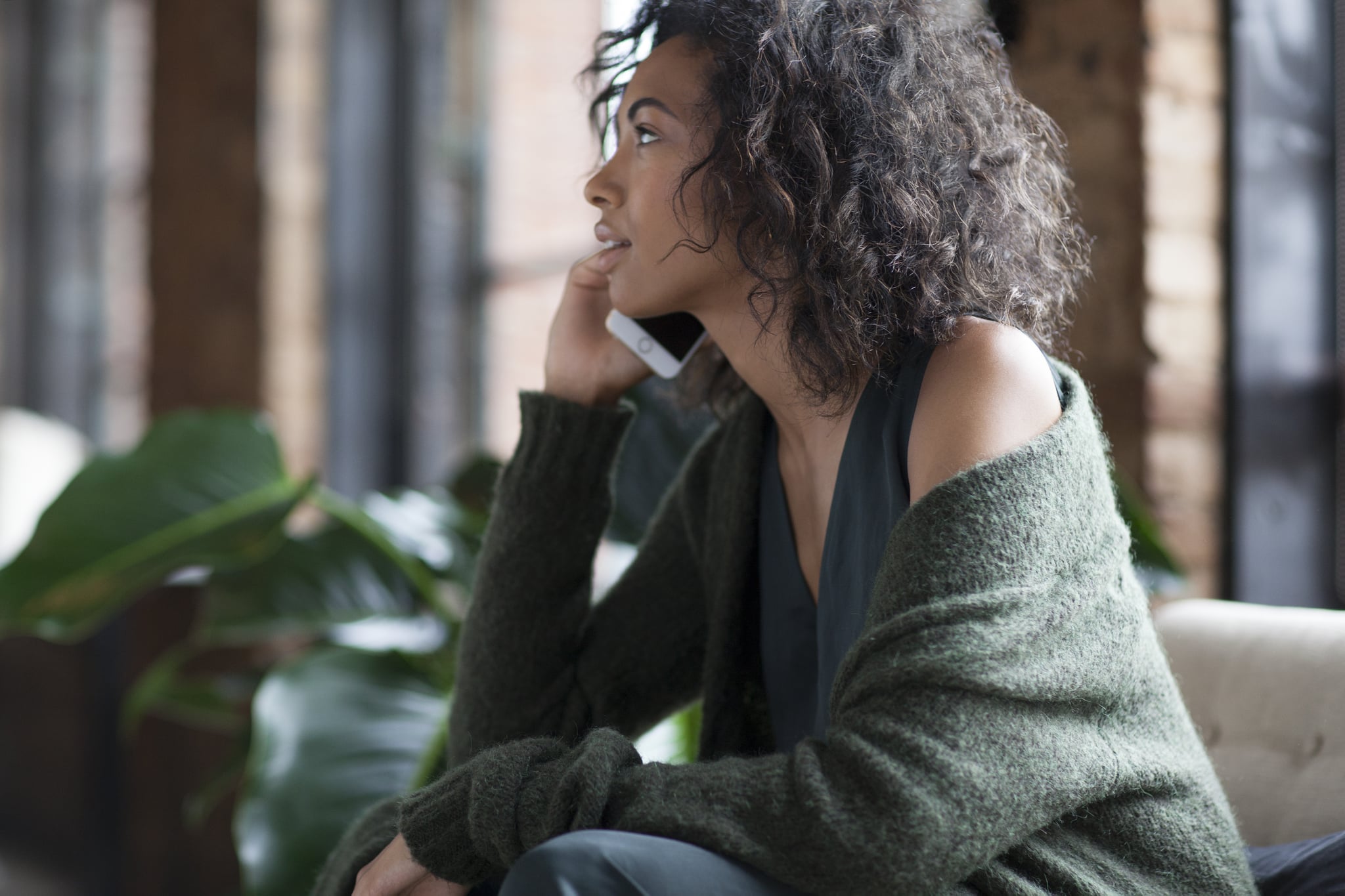 Still clueless about credit cards, in denial about pensions, and studiously ignoring that student loan? Make this the year you finally make your money work that little bit harder for you. It doesn't have to mean spending ages looking into investments and deals, but a little time spent learning the basics and ensuring you're using the right tools and opportunities to stretch your money further will ensure the most comfortable future possible.
1. Start paying into a pension as soon as you can
Retirement may seem a long way off, but it pays (literally) to start saving early. Nobody really knows what the future holds for state pensions: even if they do still exist when you retire, it's unlikely you'll be able to live comfortably off the money provided by the state. A private or workplace pension is a must. Luckily, it'll soon be easy. If you're 22 or older, work in the UK, and earn over £10,000 you may well have already heard about the Workplace Pension Scheme, as all employers will need to enrol their staff by 2018. Through this scheme, a minimum of 1 percent of your salary will be paid into a pension. You can increase this percentage at any time (or opt out if you wish). The good news? Employers will have to make contributions too, which is basically free money! What they pay depends on what you pay (up to a certain point) but it can mean you're saving double the amount every month. Even if you can only afford to stick to that 1 percent, your employer will match it to 2 percent. It does add up, so don't put your pension off. The workplace pensions website has a calculator that'll help you to work out how much you'll be saving.
2. Find out your credit score and constantly work to improve it
It's now free to check your credit score, so there are no excuses for not doing it. Your credit score can affect everything from your credit card limits to whether you'll be accepted for a mortgage or even as a tenant. Even if it doesn't matter to you right now, it may do in the future. All financial credit agreements contribute towards your credit score, including bank overdrafts, credit cards, phone contracts, store cards, and large purchases paid off in instalments like sofas and beds. It's not necessarily a bad thing to have some debt, so long as you're not missing payments. In fact, having a few credit agreements (especially credit cards paid off in full each month) can help towards your score. Sometimes, the worst situation is to have no credit score and be untraceable; something that's common in students and 20-somethings who move about a lot, still use their parents' address for banking, and don't have a credit card.
3. Make your bank account and credit cards work harder
If you're still using the same bank account you set up when you were a teenager, it may be time to switch. Many banks will offer an instant reward (usually £100) if you transfer over to them, and they'll do all the hard work for you when it comes to transferring direct debits and standing orders. Others offer perks like free travel insurance or roadside assistance or better rates for savings. If you have no particular loyalty to one bank, make the switch and reap the rewards.
The same goes for credit cards. If you have a bog-standard card with no rewards, it might be time to move elsewhere, but it depends what you use your card(s) for. Some offer free balance transfers with 0 percent interest, meaning you can pay off any debt without accruing more interest. Or look into rewards cards that offer added extras: air miles, loyalty points (like Nectar points with the Sainsbury's Bank credit card) or concierge benefits. If you travel a lot, the Halifax Clarity is a no-brainer: there are no extra charges for using it abroad and it offers really strong rates. Compared to a debit card it can save you hundreds of pounds over a few trips.
4. Dig deep into your spending habits and identify the problem areas
With so many of us going paperless with our finances, it's easy to lose track of where you're spending unnecessary cash. Make a habit of checking those statements frequently, and not just for security purposes. If you use a debit or credit card rather than cash, you can track exactly where you're spending money. You may be surprised. If you know there are certain areas you could cut down (did you really need that Uber, or could you have taken public transport?) set yourself a monthly limit (or just delete the app!). If you're lucky enough to be in a position where you occasionally have some cash left over after all your vital expenses, start saving money at the start of the month rather than at the end to really push yourself to be frugal.
5. Sort out vital documents and store them somewhere safe
If you still keep important paperwork loose in a drawer or shoebox, it's time to invest in something a bit more secure. A fireproof safe is the best option, but a lockable filing box or filing cabinet (again, fireproof or fire resistant if possible) may be a more feasible option. Put all important paperwork in there neatly: birth and marriage certificates, documents pertaining to your mortgage or lease, medical information, and your will. If you don't have a will, make 2017 the year you write one. You can pick up a basic will writing kit for under £10 if you don't want to use a solicitor. There's usually no need to store items like bank statements in here; you can print these from online banking portals easily.
6. Switch utilities provider and get on direct debit where possible
If you're still on standard utilities tariffs, it's time to switch. We waste so much money on electricity and gas because we can't be bothered to spend a few minutes finding a better deal. It's so easy and most people can save hundreds of pounds per year by moving to a fixed or eco tariff. People often have false loyalty to established names like British Gas, but it's not like the other companies supply you with a different product, gas is gas! Once you've found a cheaper tariff, set up a monthly direct debit; not only is it often cheaper, it means you're never surprised by an unexpected bill. Take meter readings frequently to make sure you're paying the right amount each month (though bear in mind most of us go into debit in Winter and then back into credit in Summer). While you're at it, set up a direct debit for your council tax too. Then you'll never forget to pay it!
7. Learn about your tax code and make sure you're paying everything you need to
Most people in full-time employment will be paying tax and national insurance through their paycheck, via "pay as you earn" (PAYE), meaning you'll never have to worry about filling out a tax return. HMRC will issue you with a tax code that tells your employer how much pretax salary you are entitled to. The pretax personal allowance is currently £11,000 but company benefits like medical insurance can bring this down (as can any existing debt or unpaid tax from previous years). If something looks iffy with your tax code, speak to your HR department first, then call HMRC if you need to. Don't be scared to ask questions if something looks odd to you! If you get a huge bill or rebate you're not expecting, the same thing goes, there are people there to help.
If you've ever been self-employed (including freelance) or earned extra money aside from your main job, you will need to declare this, fill out a tax return, and pay your tax bill for these earnings. Tax returns can now be completed online, which speeds up the process, but you'll need time to get your login details and set up your account, which requires things to be posted. If you know you need to do this, make that phone call today, or you'll risk huge penalties!
8. Keep on top of your student loan
A student loan is tied to your salary, so you will only pay what the government believes you can afford to pay each month. It's a much lower interest loan than what you would get from a bank or other loan provider, so don't stress about it too much. It shouldn't affect your ability to get credit elsewhere. However, if you come into unexpected funds at any point, do consider wiping some of that debt, if only because it feels really good! You can pay a lump sum at any time, and if you do so you'll drastically reduce the years it'll take to pay the loan off in full. Keep an eye on your annual statements too. If you're getting close to paying it off (lucky you!) it's up to you to speak to the student loans company and let them know, otherwise you may end up paying more than you owe (and rebates won't be issued until after the financial year closes in April).
9. Speak to the experts if you're in over your head
If you find yourself in more debt than you can handle, facing the new year with bills that you know you can't pay, or if you don't understand why you just got a £2,000 tax bill out of nowhere, talk to someone. Hiding those credit card statements and final demands might be your short-term coping mechanism but they'll only continue to pile up. Make an appointment to speak to your bank manager, ask utilities companies about payment plans, call HMRC, or speak to a reputable debt consolidator. You can also visit your local Citizen's Advice Bureau for independent advice if you don't know where to start. Don't spend another year pretending there is nothing wrong, there is no shame in debt.
Image Source: POPSUGAR Photography / Rima Brindamour
Product Credit: NOMIA jumpsuit, Tibi sweater