How to Get the Row to Yourself on a Plane
9 Tips For Scoring an Empty Row on a Plane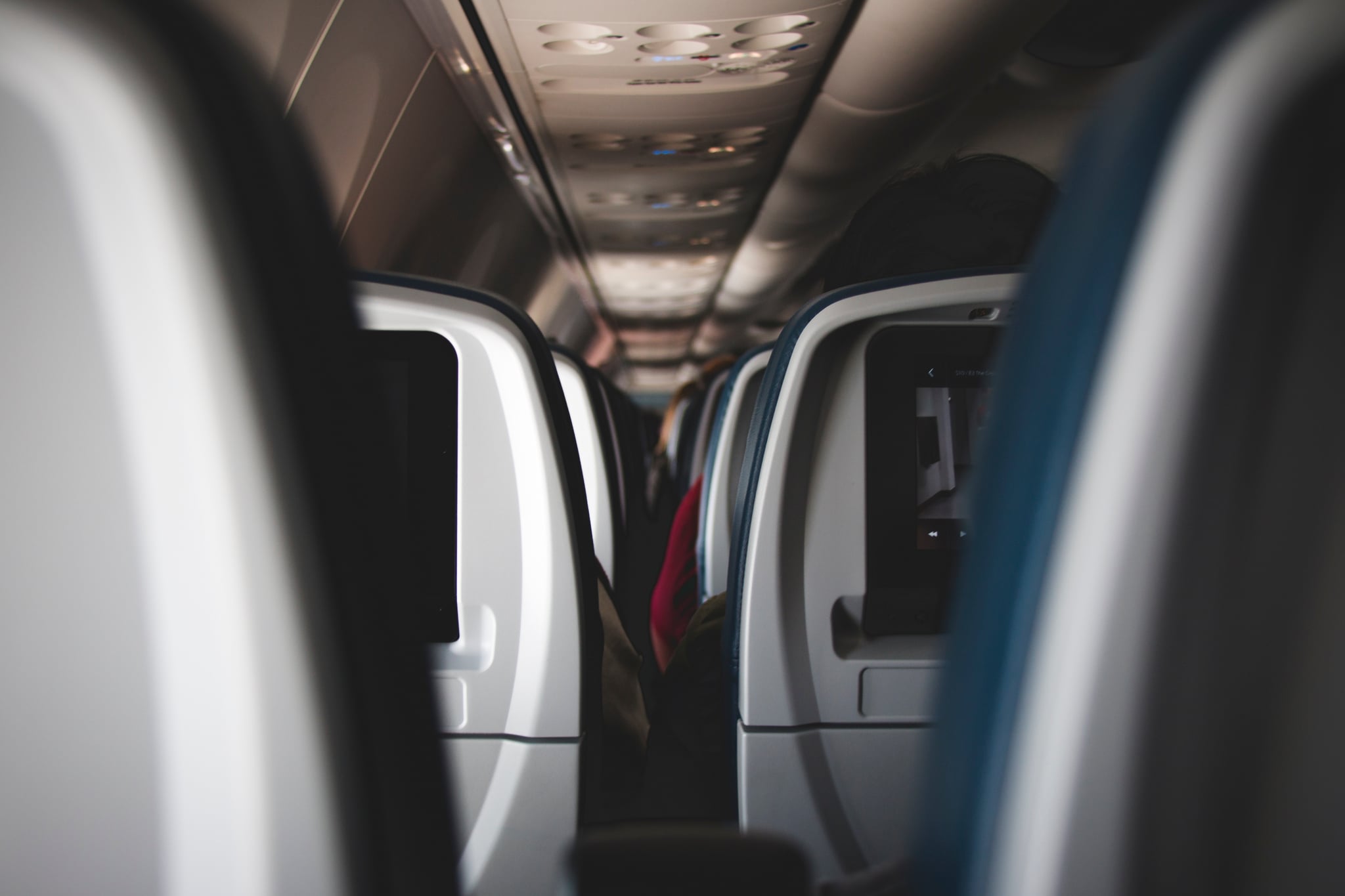 On an aeroplane, first class might offer the best seats in the house, but scoring a row entirely to yourself has to be a very close second. The Champagne might not be free, but the ability to lay down is worth its weight in gold. While securing your own row might seem like luck of the draw, there are actually steps you can take to increase your odds. Here are nine ways to potentially nab three seats to yourself on your next flight.
Book an off-peak time. Rob Harper, Namu Travel, advises travellers to book your ticket "on a day much less likely to have a plane full of passengers." Red-eye flights typically work well here, and what better time to have a row all to yourself?
Move back. Check the seat map a couple hours before departure and move to an empty row far in the back of the plane. Dr. Edward Dramberger, "The Destination Doctor" and author of the upcoming book The Destination Diaries: How to Travel For Life, advises starting to check about three hours prior to departure.
Check the seat maps. Dr. Dramberger is a fan of apps like ExpertFlyer and SeatGuru to research the flight's layout and availability, even setting "seat alerts" to let you know when seats become available.
Pick the middle seat. "Most passengers prefer to have a little bit of space and don't mind occupying the window or aisle if no other guests are in the middle. Go ahead and snag that middle seat in an empty row and you may very well see no one next to you," adds Harper.
Board smart. If you're on an airline that doesn't assign seats (like Southwest), be strategic when you board. If the flight isn't full, Mery Calderon, founder of Kuoda Travel, recommends nabbing a middle seat toward the back of the plane as there's a good chance the seats next to you will remain empty.
Stay clear of the "better" seats. Harper reminds fliers to avoid exit and bulkhead rows, as those seats are popular and much more likely to fill up.
Be the last to board. "Typically, you can't change seats until everyone has boarded, so if you're the last to board, you have the first/best chance to say to an attendant, 'Can I move and take that row?'" offers Laurel Perry, family travel consultant for Ciao Bambino.
Be ready to move. Dr. Dramberger tells fliers to be ready to pounce on the empty row once all passengers have taken their assigned seats. "When the aircraft door closes and you hear 'Boarding is complete,' it's everyone for themselves and all is fair game to claim your row. Sprint to the row, sit in the middle seat, and throw pillows and magazines at the empty seats."
Go old school. When in doubt, Harper recommends just chatting up the ticketing or gate agent. "I can't tell you how many times I've been upgraded by simply asking. It certainly wouldn't hurt to ask an agent to check and see which row is least likely to have another passenger and inquire about switching."