How to Save on a First-Class Ticket
10 Tips to Snag a First-Class Ticket Upgrade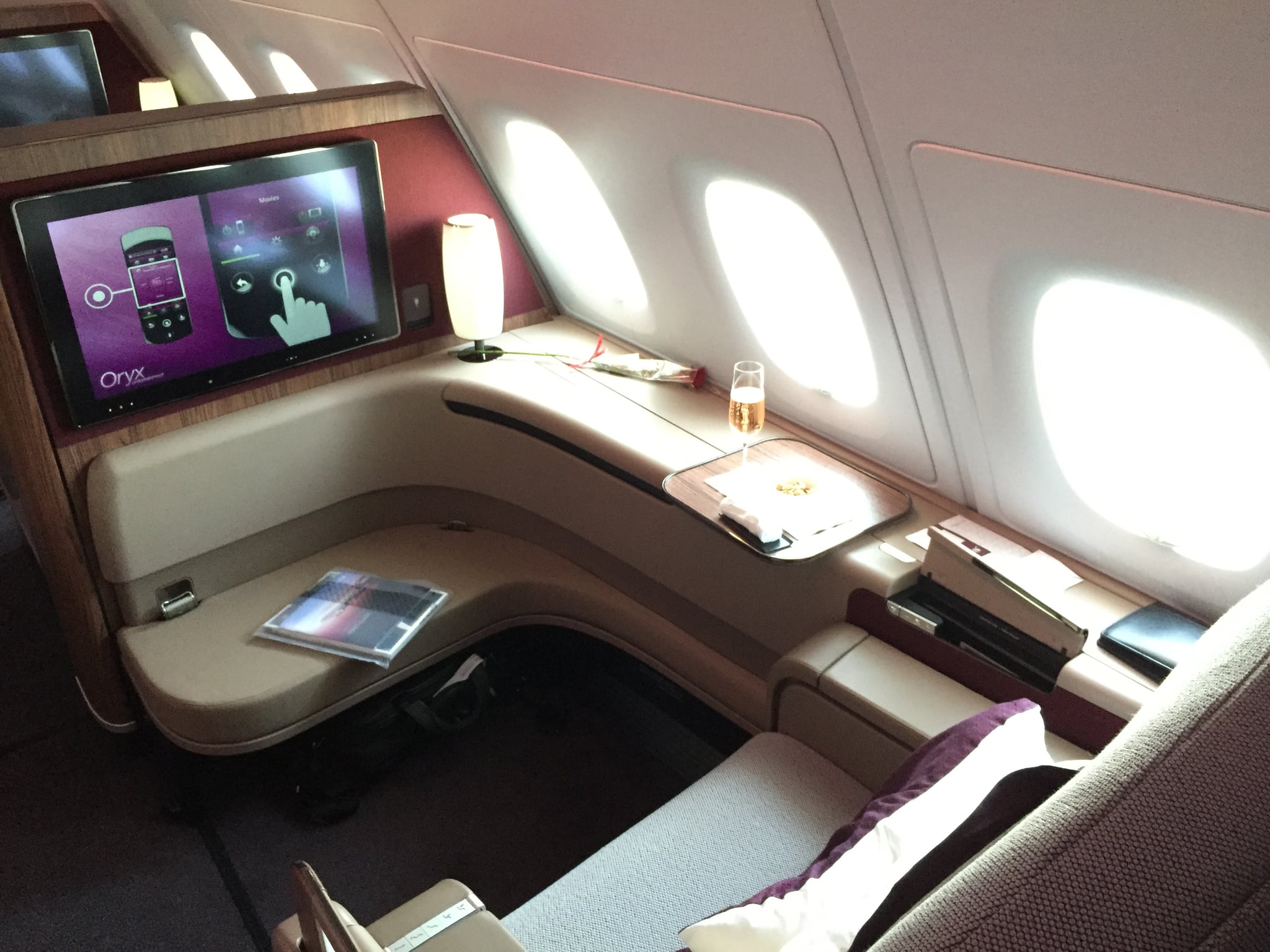 The majority of airline passengers fly economy, but a small percentage of the population regularly enjoys first-class seats on planes. While these passengers may be loaded and able to afford the costly tickets, the price is still beyond the bucket for a majority of people. So, how are those who may not be swimming in wealth able to snag the luxurious upgrade? Alex Matjanec, CEO of MyBankTracker, has compiled a list of 10 tips to secure a first-class airline ticket upgrade.
1. Be Loyal to One Airline
Loyalty always counts. Most people who join frequent flyer programs don't actually fly very frequently. The typical thought process is to sign up for every frequent flyer or loyalty program in hopes of saving money across the board. Frequent flyer programs don't work like your Tesco clubcard or Nectar card, however.
So instead of being a frequent flyer member who only racks up a handful of miles on any individual airline, focus all of your efforts on being loyal to one airline (or its partners). The tickets may cost a little more every so often, but the long-term benefits of stockpiling miles for one company can upgrade your travel to first class.
2. Arrive Late/Early
Airlines recommend arriving at the airport and checking in at least 60-90 minutes before a flight (sometimes longer for larger international airports). This is because it takes time to check in your luggage, pass through security, and arrive at the departure gate.
However, showing up early allows you time to have a casual chat with the gate agent without a large crowd. This is the time where you can build a rapport and ask about an upgrade to first class without other people around whom the airline risks upsetting.
Flights are often overbooked, and by arriving late (though don't arrive too late), you'll probably be bumped to a later flight, at which time you can ask for a first-class upgrade to make up for the inconvenience.
3. Travel During Slow Times
Instead of flying during busy holiday times and weekends with everyone else, book your flights at the right time — such as in the middle of the week. FareCompare, an airline tracking website, points out the most unpopular days to fly are Tuesday, Wednesday, and Saturday, while dawn, dusk, and overnight flights are the least popular.
These are the flights that are most likely to have empty seats, meaning there's availability in first class.
Also, look throughout the year for times people don't typically fly. For example, a flight to the USA on Thanksgiving Day is much more likely to have availability than flights on the Wednesday prior or Friday after. This, of course, assumes overbooked passengers from previous flights haven't already filled up the plane.
4. Complain About Something
At the end of the day, airlines are customer-serving businesses like any other. This means they'll go out of their way to please a customer and ensure you continue coming back to use their service. Complaining to the airline about any shortcomings is a first step to first-class accommodations.
Politely pointing out these problems and simply asking to be moved will get you an opportunity at a new seat. If the flight is completely booked, there's a good chance there's still an open seat in first class that you can sit in to make up for the problems.
5. Book Through Airline Websites
Travel booking sites like Expedia, Travelocity, and LastMinute.com seek out the lowest possible rates, which has thinned profit margins for airlines and hotels. While these sites make searching for flights and comparing prices easy, don't use them for the final booking.
Instead, after determining which flight is the cheapest bet, log in to that airline's official website and book the flight directly through them. This shows up on their system when checking in, and you'll be treated as a loyal customer who appreciated the airline's marketing as opposed to just another value shopper booking through a discount digital travel agent.
6. Check Emails After Booking
After booking your flight, keep an eye on your emails. The airline will know ahead of time whether the flight is overbooked and will offer more and more aggressive discounts to those wishing to upgrade to first class via email.
Of course, the airline is unable to email customers who used a third-party travel booking site, so you'll be one of a small minority of people receiving these emails for your specific flight. Regardless of who sits where, the airline has to take off on a set schedule, so the closer an overbooked flight gets to departure time, the more drastic discounts are applied to first-class upgrades.
7. Use a Travel Rewards Card
Travel rewards credit cards are a great way to stockpile frequent flier miles without necessarily having to travel. If you're willing to spend on a credit card and pay off the balance each month, you can build up airmiles without having to leave the country. Money Saving Expert has a great list of options in the UK.
8. Phone a Friend
Employees of airlines receive great perks, including the ability to fly standby for free throughout the year and access to the airline's passenger systems. If you don't know someone who works for an airline, it's time to make that friend.
Many airlines have done away with (or severely restricted) these buddy passes in recent years, but working in the aviation industry (or knowing someone who does) is still more likely to get you an upgrade to first class, regardless of which airline it is.
9. Fly Solo
Upgrading a single ticket is much easier than upgrading tickets for a family of four. If you're travelling with your family, your best bet is to work together to decide who should be upgraded to first class on each trip, rotating who gets the seat on each trip like a nonviolent Game of Thrones.
10. Fly on Your Birthday
Always remember that pilots, flight attendants, and the gate agent are all people just like you and I. A friendly conversation goes a long way, especially when mentioning special occasions like your birthday being today.
"On a recent trip to Hong Kong, we were upgraded to first class thanks to our charm," said John Heaton, managing director at The Heaton Group. "This can also work if it's your birthday, honeymoon, or anniversary. You won't be upgraded for no reason so make sure you let them know you have a genuine reason to be upgraded and with a bit of luck, they'll be listening."