Road Trip Playlist
The Ultimate Road Trip Playlist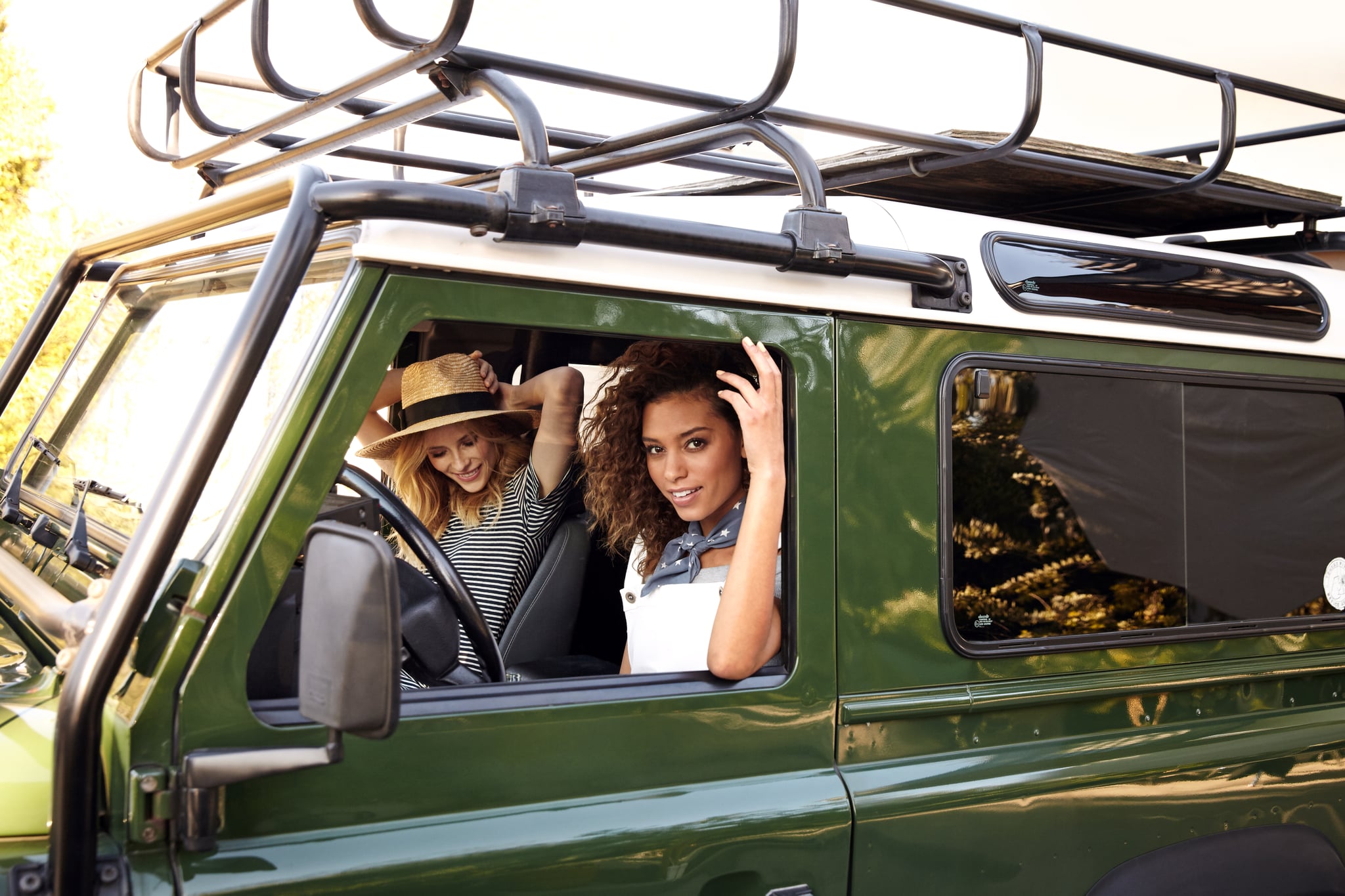 Real talk: road trips are the best kind of trip. Not only do you save money on expensive plane tickets, but you're also able to enjoy gorgeous countryside scenery and bond with your best friends. To really kick your travels into high gear, put on this playlist that's perfect for the car. Sit back, relax, and turn it up!
"Send Me on My Way," Rusted Root
"One For the Road," Arctic Monkeys
"Rome," Phoenix
"Adventure of a Lifetime," Coldplay
"The Long Way Around," Dixie Chicks
"Holiday," Thomas Rhett
"Fly Away," Lenny Kravitz
"Magic Carpet Ride," Steppenwolf
"Life Is a Highway," Rascal Flatts
"The World at Large," Modest Mouse
"Pink Cadillac," Bruce Springsteen
"On the Road," Angus Stone and Julia Stone
"Blowin' in the Wind," Stevie Wonder
"Drive," Halsey
"Mud on the Tires," Brad Paisley
"Road Trippin'," Red Hot Chili Peppers
"Sail," AWOLNATION
"A Thousand Miles," Vanessa Carlton
"Leavin'," Jesse McCartney
"Drive," Incubus
"Cruise," Florida Georgia Line
"Parachute," Otto Knows
"Run [I'm a Natural Disaster]," Gnarls Barkley
"Mountain Sound," Of Monsters and Men
"Time Is Running Out," Muse
"Highway to Hell," AC/DC
"Goodbye Town," Lady Antebellum
"Fly," Sleeping With Sirens
"Gasoline," Rob Thomas
"Let's Leave," Ida Maria
"Come With Me Now," KONGOS
"Freedom," Pharrell Williams
"Ain't No Rest For the Wicked," Cage the Elephant
"Fast Car," Tracy Chapman
"Runnin," Adam Lambert
"Day Tripper," The Beatles
"Cadillac, Cadillac," Train
"Behind the Wheel," Depeche Mode
"Island in the Sun," Weezer
"Rocky Mountain High," John Denver
"Little Red Wagon," Miranda Lambert
"Australia," The Shins
"Runaway Baby," Bruno Mars
"Holiday," The Go-Go's
"One Headlight," The Wallflowers
Remember, you will need to download the free Spotify software or app to listen to our playlists.

Image Source: POPSUGAR Photography/Sisilia Piring