Songs to Listen to While Cleaning
This Cleaning Playlist Will Make Chores Seem Like a Breeze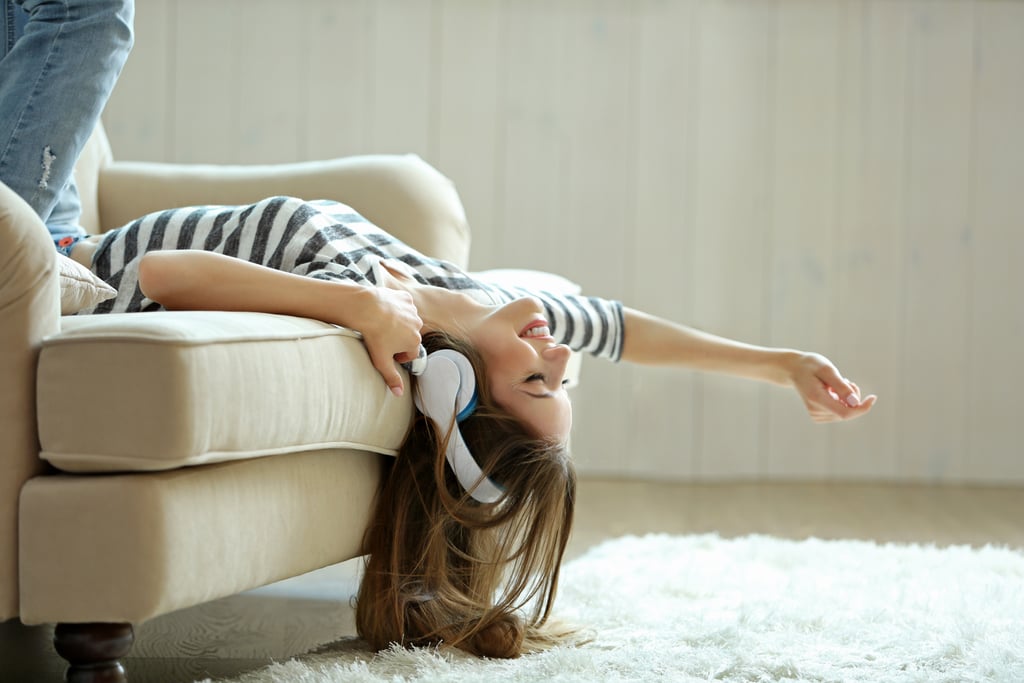 If there's one task everyone dreads, it's cleaning. Washing the dishes and folding washing are nobody's definition of fun. Still, they're chores we can't give up (unless we want to live in a pigsty!). Luckily, some great music can help pass the time and even make cleaning fun. Blast these upbeat tunes in the background of your next tidying task, and it'll be over before you know it! Try not to sing and dance around your kitchen — we dare you.
"We Found Love," Rihanna
"Unwritten," Natasha Bedingfield
"Good Feeling," Flo Rida
"Billie Jean," Michael Jackson
"Team," Lorde
"Paper Planes," M.I.A.
"Call Me Maybe," Carly Rae Jepsen
"I Know You Want Me (Calle Ocho)," Pitbull
"Party in the USA," Miley Cyrus
"Diva," Beyoncé
"Just Dance," Lady Gaga
"Jealous (I Ain't With It)," Chromeo
"Live Like We're Dying," Kris Allen
"A Little Party Never Killed Nobody (All We Got)," Fergie
"American Boy," Estelle
"I Love It," Icona Pop featuring

Charli

XCX
"Can't Hold Us," Macklemore and Ryan Lewis featuring Ray Dalton
"Fire Burning," Sean Kingston
"Sexy and I Know It," LMFAO
"Roar," Katy Perry
"Summer Love," Justin Timberlake
"Brokenhearted," Karmin
"Oops! . . . I Did It Again," Britney Spears
"Wannabe," Spice Girls
"We Are Never Ever Getting Back Together," Taylor Swift
"Run the World (Girls)," Beyoncé
"Can't Stop," Red Hot Chili Peppers
"No Diggity," Blackstreet
"Eye of the Tiger," Survivor
"No Scrubs," TLC
"So What," Pink
"Boom Boom Pow," Black Eyed Peas
"Mirrors," Justin Timberlake
"Girls Just Want to Have Fun," Cyndi Lauper
"Bohemian Rhapsody," Queen
"Billionaire," Travis McCoy
"ABC," Jackson 5
"Respect," Aretha Franklin
"Don't Stop Believin'," Journey
Subscribe to our Spotify account to see what other playlists we have for you.
Don't forget: you'll need to download the free Spotify software or app to listen to our playlists!