UK Top Baby Names of 2017
60 of 2017's Most Popular and Perfect Baby Names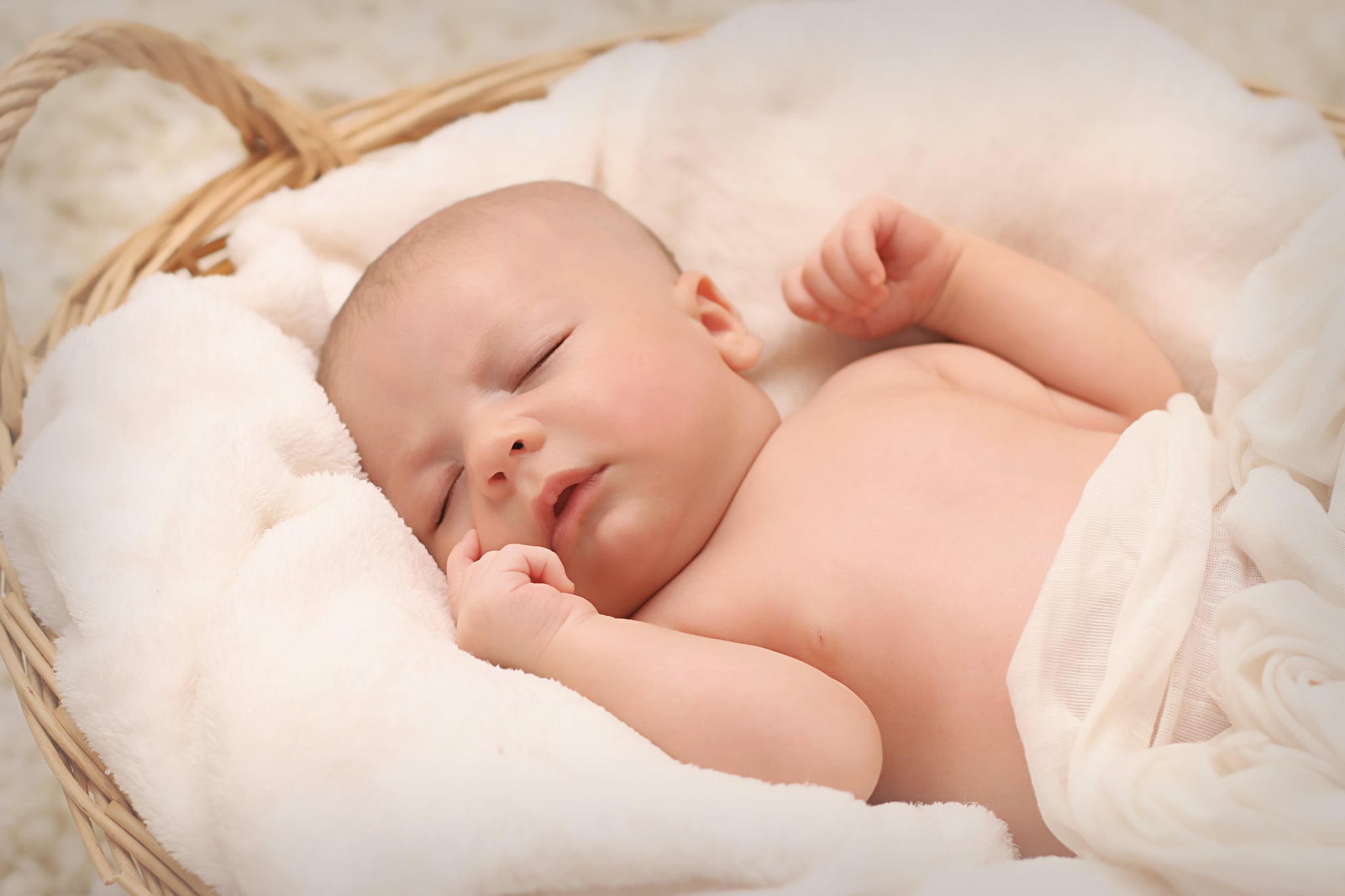 BabyCentre's list of the top 100 girls names and 100 boys names in the UK for 2017 definitely makes for interesting reading. The top 20 of each is packed with traditional names like Lily, which was as popular back in 1917 as it is now, and names which were going strong 20 years ago too, like Olivia, Oliver, Emily, Joshua, Charlotte, and Jacob. But cast your eye a bit further down the list, and a few new trends start to emerge. Floral names are being replaced by what are dubbed "extreme nature" names, like Forest, Fox, Hawk, Hunter, and Storm. There are even a few animal-inspired names too.
Nature-inspired names including Raven, River, Robin, and Rowan also pop up in another major trend this year — gender-neutral monikers. The other big hitters in this theme include Riley, Frankie, Quinn, and Harley, which had an almost 50/50 split between boys and girls. It's thought that Harley's growing popularity might be down to a surprising reason: popular culture is a big influence as always, but the shock this year is that it's ITV's Love Island that's making waves, with Camilla, Gabby, and Montana all going up and Harley leaping forward 33 places in the boys list.
Read on to discover the top 20 girls names and top 20 boys names and to see the 10 rising stars of each gender. We've chosen the names that have stormed up the charts the most this year, as well as the monikers that are perfectly fitting for 2017's biggest trends, like colours and surnames.
Top 20 Girls Names of 2017
Olivia
Sophia
Amelia
Lily
Emily
Ava
Isla
Isabella
Mia
Isabelle
Ella
Poppy
Freya
Grace
Sophie
Evie
Charlotte
Aria
Evelyn
Phoebe
10 Rising Girl Stars of 2017
Aurora (a new entry at number 95, part of the nature-inspired trend)
Harper (rose 29 places to number 27)
Ivy (rose 22 places to number 24)
Luna (rose 20 places to number 54)
Madison (the highest new entry at number 68)
Meghan (Markle — Prince Harry's fiancée is sure to influence even more in 2018)
Niamh (2017's biggest climber, rising 31 places to number 67)
Robyn (rose 3 places to 88, part of the nature and gender-neutral trends)
Violet (rose 6 places to number 69, part of the colour trend)
Willow (rose 7 places to number 35, part of the nature trend)
Top 20 Boys Names of 2017
Muhammad
Oliver
Harry
Jack
George
Noah
Leo
Jacob
Oscar
Charlie
Jackson
William
Joshua
Ethan
James
Freddie
Alfie
Logan
Lucas
Finley
10 Rising Boy Stars of 2017
Ahmad (the highest new entry at number 53)
Blake (rose 12 places to number 87, part of the surnames-as-first-names trend)
Carter (rose 27 places to number 60)
Chester (Bennington — fans are paying tribute to the late Linkin Park member)
Harley (a new entry at 71, and part of the gender-neutral trend)
Hunter (a new entry at 68, and part of the surnames as first names trend)
John (2017's highest climber, rising 41 places to number 56)
Louie (rose 32 places to number 36)
Parker (a new entry at 94, tapping into the surnames-as-first-names trend)
Theodore (rose 29 places to number 55)