What Do Bridesmaids Actually Have to Do?
So You're a Bridesmaid, What Happens Next?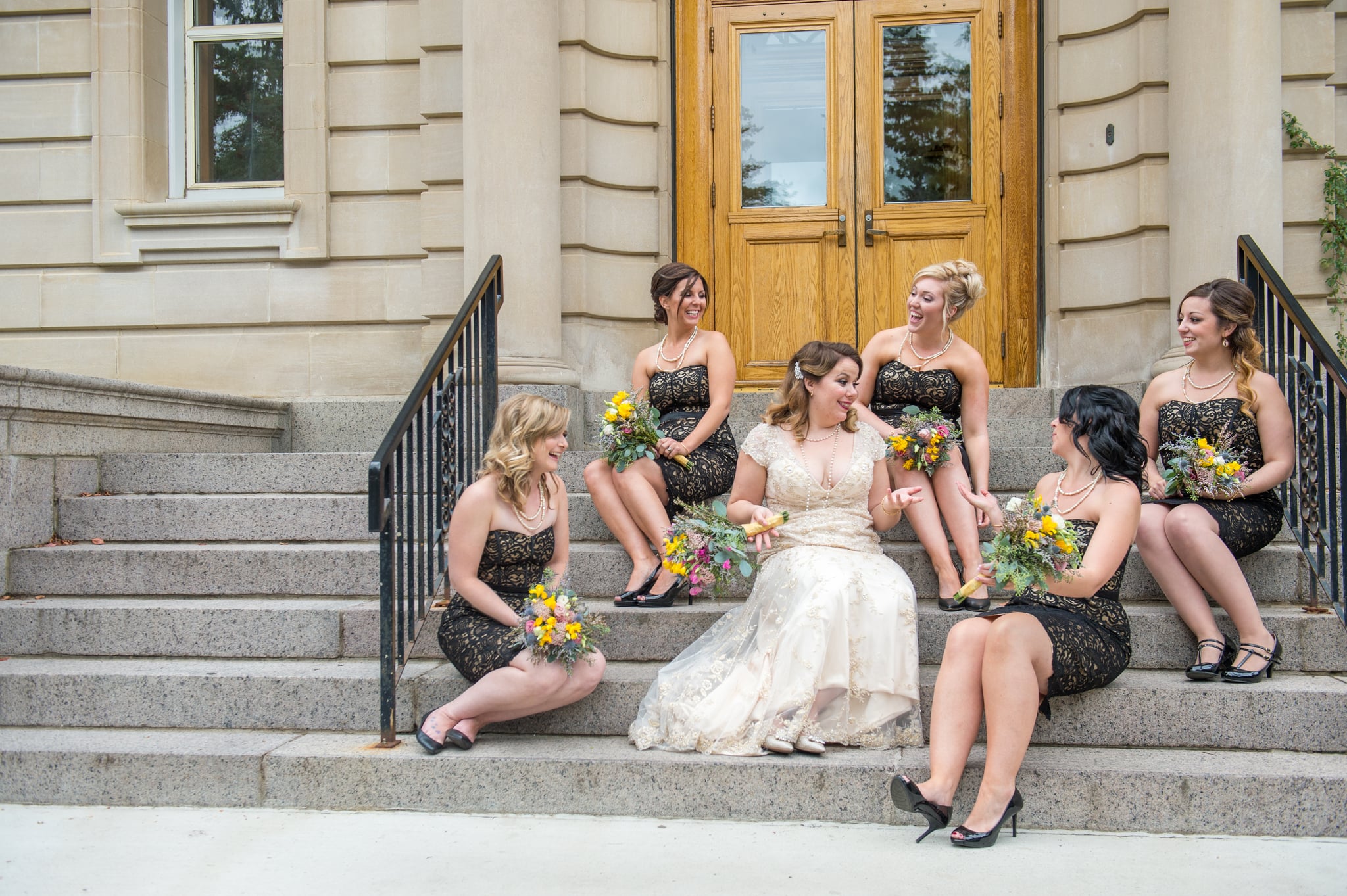 One of your best girls is getting married, and she's asked you to be a bridesmaid. You've never done this before (except maybe as a child) and you have no idea what it involves. Is this going to cost you a fortune? What happens on the day? Exactly how much time will this take up? We've got the answers!
Who Pays For What?
Nowadays, this really depends on you, the bride, and your financial circumstances. In the UK it's quite common for the bride and groom to pay for the bridesmaid dresses, hair and makeup, transport and so on, but this has begun to change (now the internet has taught us that people in other countries don't do this). If money is an issue, talk to the bride early on about what's expected of you, and make it clear what budgetary restrictions you have. You'll also need cash for the hen do, accessories, travel and accommodation if the wedding is out of town, and a gift (yes, you still have to get a gift).
What Do You Do Before the Wedding?
This really depends on who else the bride has for support. As a member of the wedding party, most of your responsibilities are on the day, but you will need to attend bridesmaid dress shopping or fitting appointments, possibly a hair and makeup run-through (though usually only the bride has this) and any pre-wedding events or rehearsals. The bride may ask you to go dress shopping with her or help her to do other wedding admin if the groom is a bit disinterested in the details. If you know the bride is quite particular and highly strung, be prepared to be at her beck and call in the weeks running up to the wedding (and especially the few days before). It's also a good idea to offer your assistance to the maid of honour (if there is one) with regards to organising the hen do. If there's no maid of honour, it'll be all the bridesmaids' responsibility to sort that out, and it's a good idea to do so early.
What Do You Do on the Day?
You'll walk down the aisle before or after the bride. If there are flower girls and junior brides, you'll probably be responsible for them when you're at the church or venue. Beyond that, think of yourself as a personal assistant to the bride. You're there to attend her and keep her happy and comfortable. You may need to help her into (and out of) her dress, carry her makeup essentials, hold her bouquet, maybe help her go to the loo. You don't need to be glued to her side all day long (you get to have fun too!), but she's asked you to be part of her day because she loves and trusts you so make sure you don't go too crazy with the Prosecco before noon! You'll also have to practice that photo smile, because you'll be in a lot of pictures! The bride may ask you to make a speech; it's not traditional but it's becoming more popular.
What Else Might I Be Asked to Do?
You'll already know if your job is wedding-related (florist, makeup artist, baker, DJ, photographer, etc.) that the bride and groom may ask you to provide your services for free or at a very reduced rate since you're part of the wedding. Saying no this is difficult, but you could offer your services as your wedding gift or give them mates' rates while still making a small profit (or at the very least, covering your costs). Make it clear to them you can't do two things at once (how can a bridesmaid take photos and be part of them?). If you're not a professional but your friends know you have a specific talent, they may still ask for your help. Be very wary of this. It's one thing to help a bride make 1,000 origami paper cranes, it's another to mess up her hair on her wedding day. Try your best not to put yourself in a position where you are ultimately responsible for something you are not professionally qualified to do, unless you have really thought about it first. Too many friendships have been ruined this way!
What If I Don't Know the Other Bridesmaids?
Get to know them! It'll make life easier if you guys get along, as the bridesmaids will spend a lot of time together on the wedding day and at the hen do. You all have one thing in common: your love for the bride. If there's anyone in the bridal party that you have a serious problem with, you have two choices: get over it and play nice for the sake of your friend, or bow out now and don't let your drama ruin your friend's big day.
What Does My +1 Do While I'm Off Being a Bridesmaid?
You'll have responsibilities throughout the day, so only bring a +1 if they're happy to entertain themselves, talk to other people, and have fun without you!