Why You Should Work Remotely For a Month
7 Upsides to a Yearly "Remote-Work Month"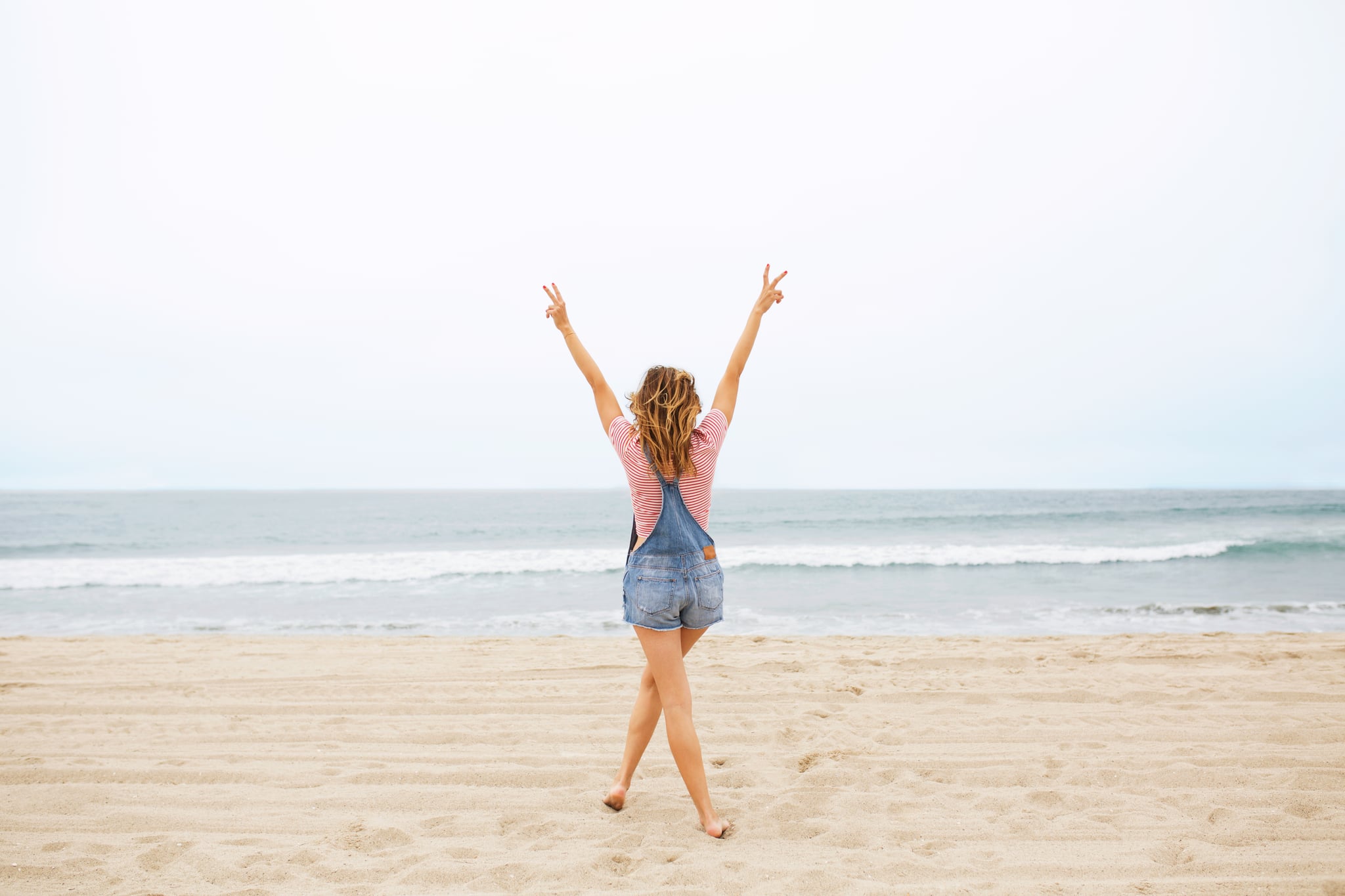 In the ongoing discussion about work-life balance, many companies are learning that employees still crave far more "life" than they're getting with all their work. Some companies, such as Domain.ME, have even discovered that an entire month of paid travel time, or a "remote-work month," can hugely benefit both employees (who get to see the world, chase adventure, relax with family) and the company itself, when people return from their month away with a renewed sense of creativity and calm.
We asked Natasa Djukanovic, CMO of Domain.ME based in Montenegro, for her thoughts on this policy and — perhaps unsurprisingly — there are a lot of upsides to the idea. Find out why you might want to advocate for the chance to work from a beach chair in Mallorca for one whole month per year.
Taking a break from the office during a slow period just makes sense.
According to Djukanovic, August in Montenegro is so hot and business is so slow, it no longer made sense for everyone to stay in the office, sluggishly toiling away. "Our business is internet-based most of the time, so on an August day that was far too hot we realised that we should be somewhere else. We created a policy that we can work from wherever we want to go as long as everything is done. That's how August remote-work month started."
Extended travel is fun and feasible with this kind of setup.
As long as you have some kind of internet connection and check in occasionally, Djukanovic says, the rest of your remote-work time belongs to you. This year, she started with a week-long cruise along the Croatian islands. "After that, I went to my place on the Montenegrin coast for the rest of the month. The most important part is to be accessible online and responsive, especially in the evenings when our US partners are working. The nice part is that answering emails in a swimming suit in between dips in the pool is easy!"
Employees are refreshed by new adventures and a change of scenery.
Even if employees aren't fully on vacation, the change in scenery and fresh experiences can still do a world of good. For Djukanovic, "sunbathing and swimming gave me a feeling that I was far away from everything and I got refreshed easily. But it also allowed me to come back at night to the computer with new ideas, fresh perspectives, and new understandings."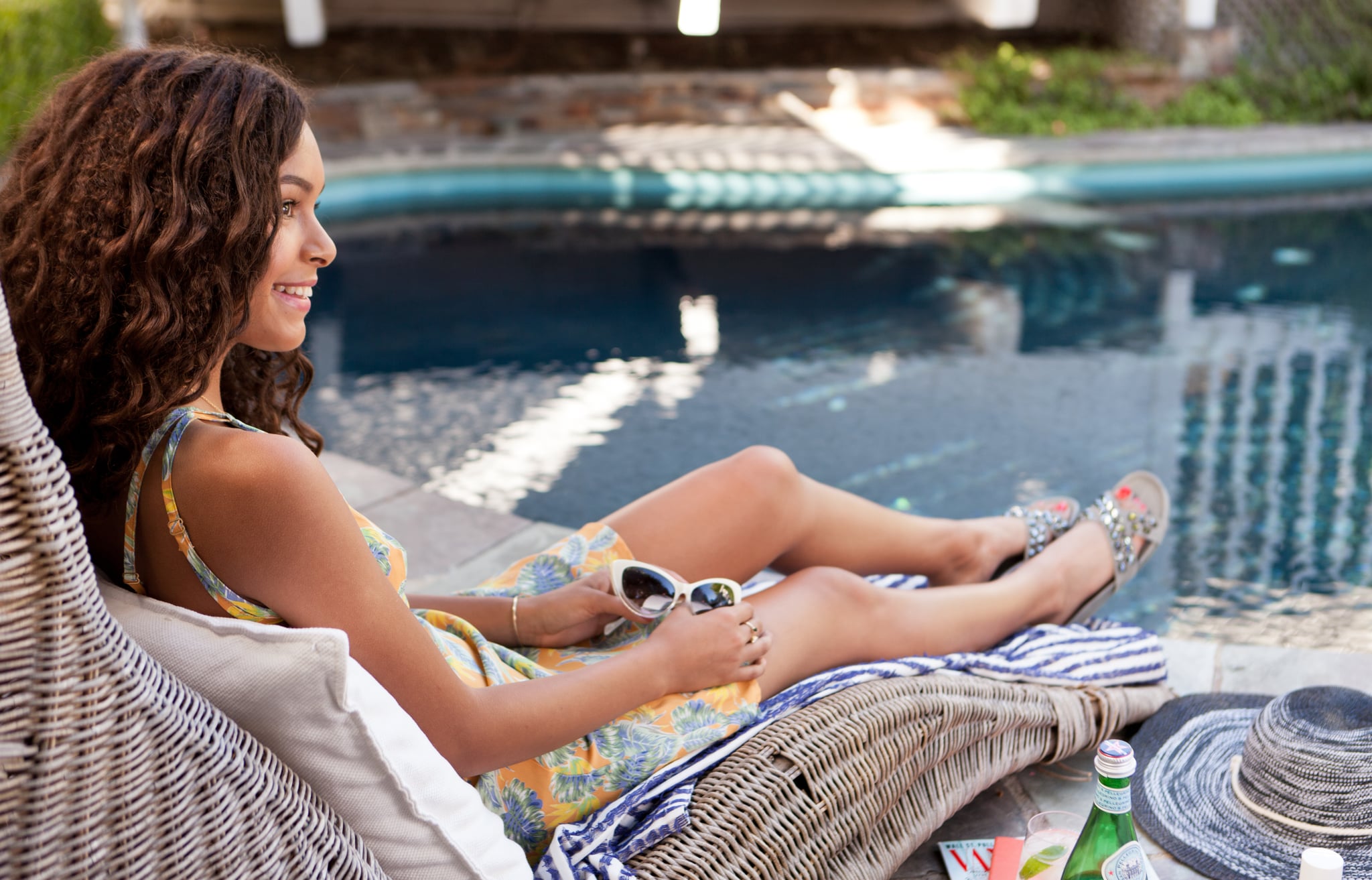 Image Source: POPSUGAR Photography / Mark Popovich
The toll of working too much without a significant break can be devastating.
Everyone knows that the stress of working too much can take a serious toll on your health and mental well-being. A month away from the office could even be seen as a preventive health measure, decreasing employees' risks for a wide variety of health problems. As Djukanovic describes it, "You see us in May and June when we have too much on our minds and we're robots — just finishing everything without much creativity, overwhelmed and tired. Most of the year, all of us work 50-60 hours a week, and that has a price. Taking a break like this gives us not just rest, but also refreshment and a new influx of creativity."
Companies benefit from employees' surge in creativity and energy when they return.
What company wouldn't want an office full of invigorated workers, brimming with creative ideas? Djukanovic returned to the office feeling energised and "like everything is new, like when you see things from the distance and everything is much clearer."
Plans and goals come into razor-sharp focus.
The benefits of taking the remote-month are profound and long-lasting, as employees are revved up to make changes and long-term plans. "You should just see us talking in September, planning new things," Djukanovic says. "I usually make new plans for the rest of the year and the next year in September."
Happy, rested employees are more likely to stay with their company.
"If you're asking your employees to be creative and do their jobs with enthusiasm, you have to give them enough time to rest. We want to have the best people working for us, and we want to keep them happy and willing to stay."
Image Source: POPSUGAR Photography / Sheila Gim