Average Down Payment on a House | 2023
Do You Need to Put 20% Down When Buying a House? An Expert Weighs In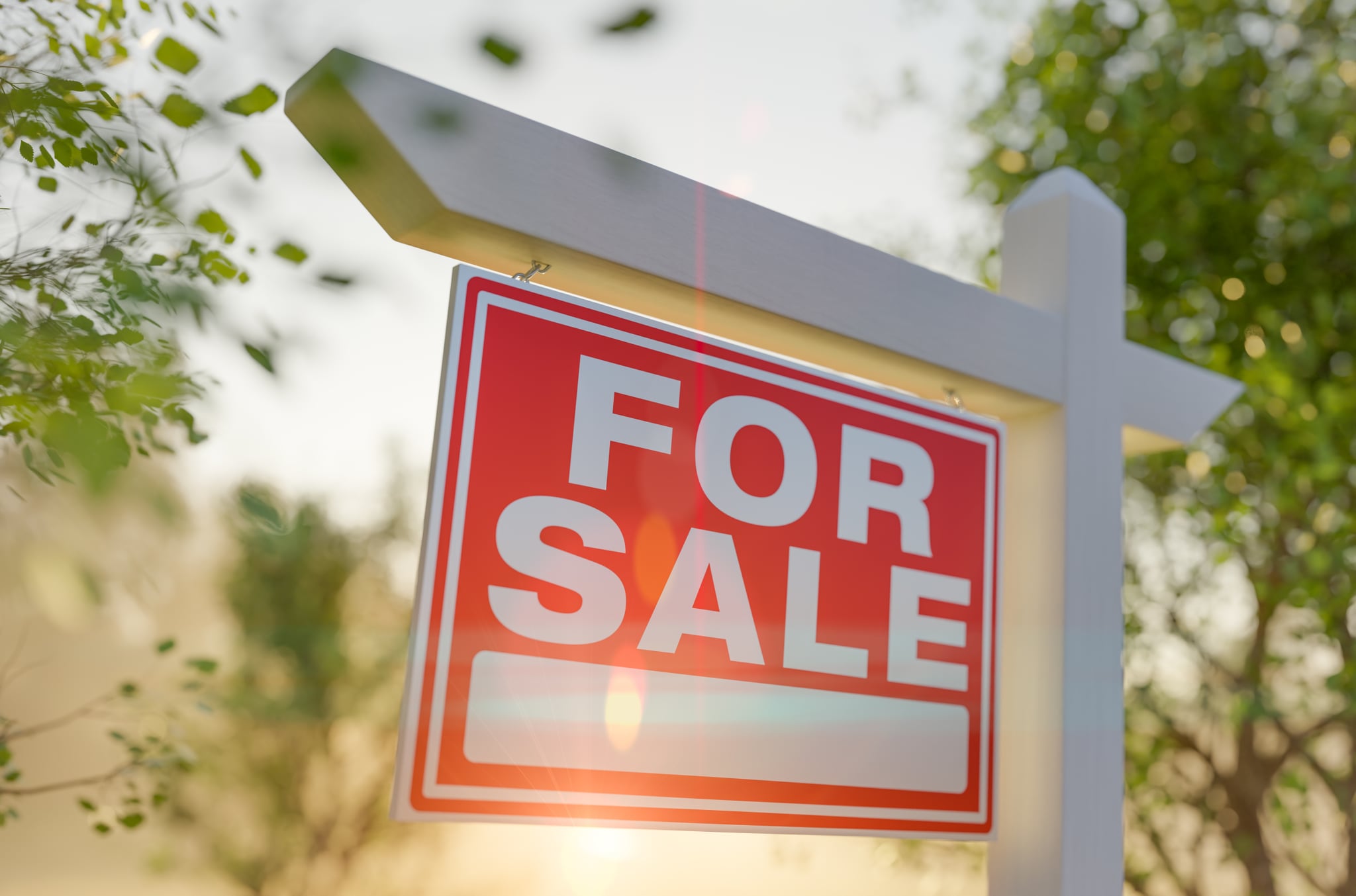 If you're new to the homebuying process, it can be easy to become overwhelmed by the amount of real estate terms and vocabulary thrown your way. Making offers, closing costs, interest rates, and earnest money are just some of the common words buyers hear from their realtor and mortgage company, but one term that arguably carries the heaviest weight is "down payment." Put simply, a down payment is a percentage of the home purchase price that is paid upfront in cash from the buyer to the seller.
There is a general misconception that a minimum of 20 percent is required to seal the deal, but this is far from the truth. According to a general trends report by The National Realtors Association and Realtor.com, the average down payment in 2023 is 13 percent, which is down from 2022's 13.6 percent, but higher than the pre-pandemic average of 11 percent from 2019 and 2020.
Although these are average down payments, the minimum down-payment percentage you can pay is typically determined by the type of loan you have, which is in turn determined by factors like employment status, debt-to-income ratio (DTI), credit score, and more. Thankfully, POPSUGAR talked to an expert to break down everything you need to know about loan types and down payments to help you on your homebuying journey.
How Much Should You Put Down on a House?
As you research different loan types and mortgage lenders, you've likely been bombarded with intimidating literature that hammers the idea that a 20 percent down payment is necessary when buying a home. Though paying a higher down payment does have its benefits, it isn't necessary, says Selina Hower, a realtor with Berkshire Hathaway. "Many years ago this was the case, however, there have been many different loan types, programs, and benefits that have been created to help all types of buyers," she explains. "These types of loans often come with conditions, mainly for safety features, and are designed this way to protect the new buyer."
Ultimately, the amount you put down on a house is mainly determined by the type of loan you have and the purchase price of the home. The most common loans can be categorized into two groups: conventional loans and government-backed loans, such as FHA loans, USDA loans, and VA loans. Other loans, like jumbo loans and conforming loans, are options as well.
What Is the Minimum Down Payment Percentage For Conventional Loans?
Although the minimum down payment for conventional loans can vary by lender, the percentage is typically 5 percent. "I have seen conventional lenders from 3 percent all the way up to 30 percent," Hower says. "Most float around the 5 percent mark as their minimum. You can alway put more than a lender's minimum if you choose."
What Is the Minimum Down-Payment Percentage For FHA Loans?
Unlike conventional loans, FHA loans require a smaller down-payment percentage, which makes them a popular choice among first-time homebuyers. FHA loans require a minimum 3.5 percent down payment and include protections to prevent buyers from committing to a money-pit home that could need extensive work. When shopping for houses with an FHA loan, Hower says, "The appraiser will decide if something stands out, but the usual things they look for are hand railings, no peeling paint, no cracked windows, etc." Furthermore, states often have loan options to help first-time or low-income homebuyers finance a home. In Pennsylvania, for example, the PA Housing Finance Agency loans "are similar to FHA loans but have slightly different debt-to-income ratios (DTI)," according to Hower.
Are There Loans That Require No Down Payment?
It's hard to imagine buying a home with no necessary down payment, but there are a couple of "zero down" loans, the most common being a VA loan, which is backed by the US Department of Veteran Affairs. For veterans and active-duty service members, a VA loan is an option that requires no down payment. To qualify, there are a few things you need. "If you are retired, you first need to obtain your DD214 from the government and give that to your lender," Hower explains. "If you are active in the military, there are other documents you would get from your active commander. Your lender will guide you through all of that and may have immediate access to those documents."
Additionally, a USDA loan, which is backed by the US Department of Agriculture, is another option that doesn't require a down payment. Hower notes, however, that USDA loans take a longer time to close and have stricter eligibility requirements.
Are There Down-Payment-Assistance Options?
Down payments can be costly, especially if you live in an area with high home prices. If you are a first-time homebuyer, you can utilise down-payment-assistance programs, which are offered by state and local housing authorities, as well as nonprofit organisations. The assistance can come in the form of grants, vouchers, and loans, depending on where you look, as reported by Zillow. In Pennsylvania, "the conventional K-FIT loan is a great option for someone who plans to live in the home for a long time," Hower says. "The program gives five percent of the purchase price back to cover settlement expenses and down payment."
Are There Benefits to Paying a Larger Down Payment?
Though it can cost more upfront, paying a larger down payment does have a number of benefits. With a smaller down payment, all loans (except VA loans) utilise something called a premium mortgage insurance (PMI). According to Hower, "PMI is a type of insurance that protects the lender if the new buyer defaults on their mortgage. When a loan principal paid in is equal or more than 20 percent of the value of the home, the PMI is removed." PMI is tacked on to your mortgage payment, which can increase your costs every month. With a down payment of 20 percent or more, there is no PMI, thus saving you money in the future.
Outside of lowering monthly payments, a larger down payment makes for a stronger offer while you are still in the "shopping" phase of your home journey. "Sellers may see this as a more secure buyer with less likelihood of a deal falling through," Hower says.