The Eta Aquarid Meteor Shower Is Happening Tonight!
A Dazzling Meteor Shower Is Happening Tonight — Here's How to Watch!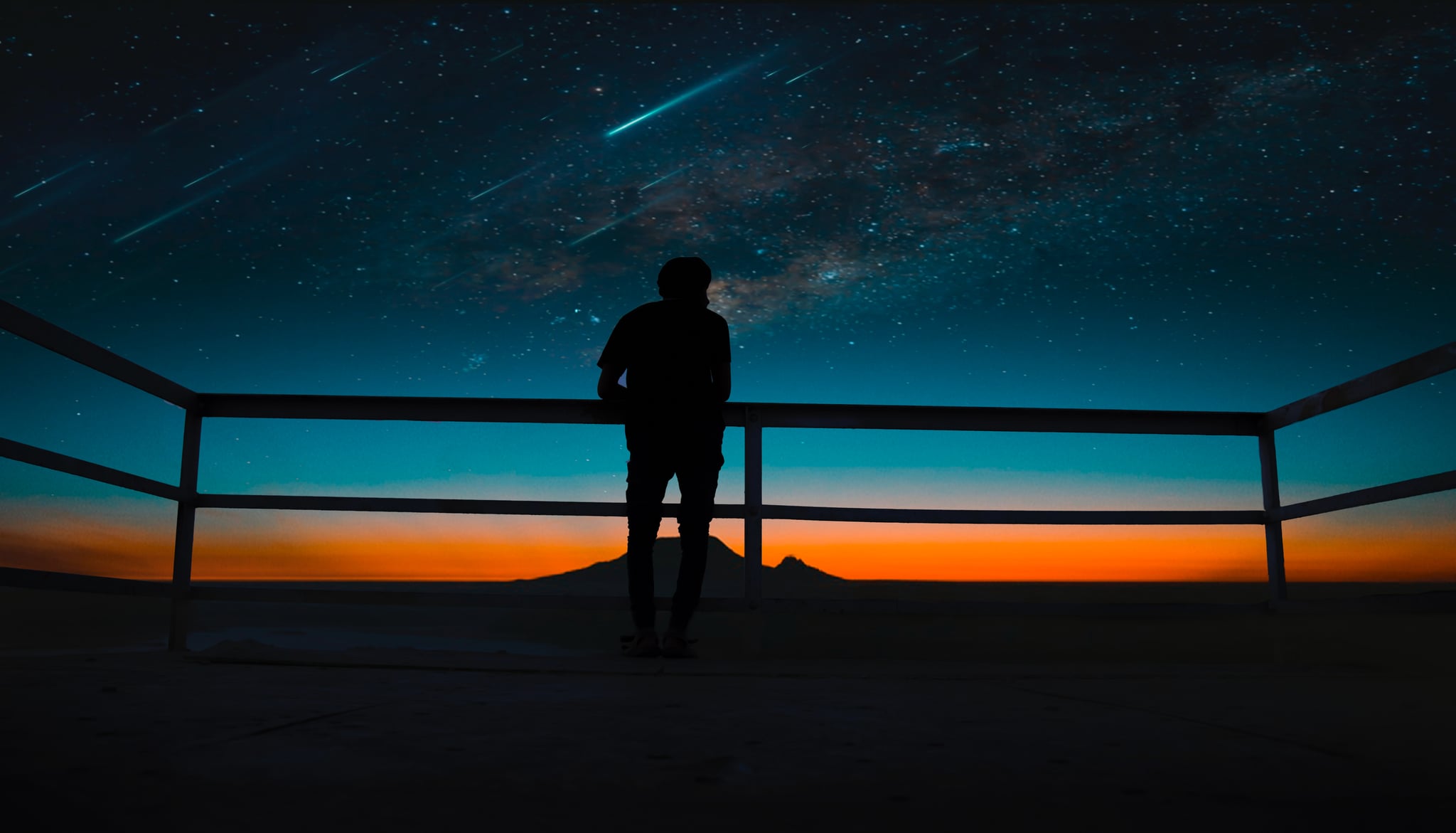 You're going to want to keep your eyes to the sky this week, because nature's at it again, and this time, it's with a stunning meteor shower. The Eta Aquarid display is happening tonight, May 4, and is expected to peak into the early hours of Tuesday, May 5 — so get ready to start your Cinco de Mayo festivities off on the right foot!
How Can I Watch the Eta Aquarid Meteor Shower?
The best way to watch this shower (and any meteor shower) is to get outside and away from light pollution. The darker the sky, the better. We suggest lying flat on your back as well, so you can really take it all in. Eta Aquarids are visible in both hemispheres, although the southern hemisphere will have the most favourable viewing. It's expected that there will be 20 to 30 meteors per hour, so hang tight and be patient!
What Is the Eta Aquarid Meteor Shower?
Eta Aquarids come from the debris of Halley's Comet (last seen in 1986), which Earth passes through each year in May, giving us a crazy celestial show. The next meteor shower from Halley's Comet is the Orionid meteor shower, which happens every year in October.
Don't get discouraged if you miss the Eta Aquarid shower! Although it peaks on the morning of May 5, there may be some viewable meteors on the night of May 6, too. The next visible meteor shower, according to The Farmers Almanac, will be the Delta Aquarids on July 30.