Climate Activists Plead UK Government Prepare For Code Red
Youth Activists Are Pleading the UK Government to Prepare For the "Code Red" Climate Crisis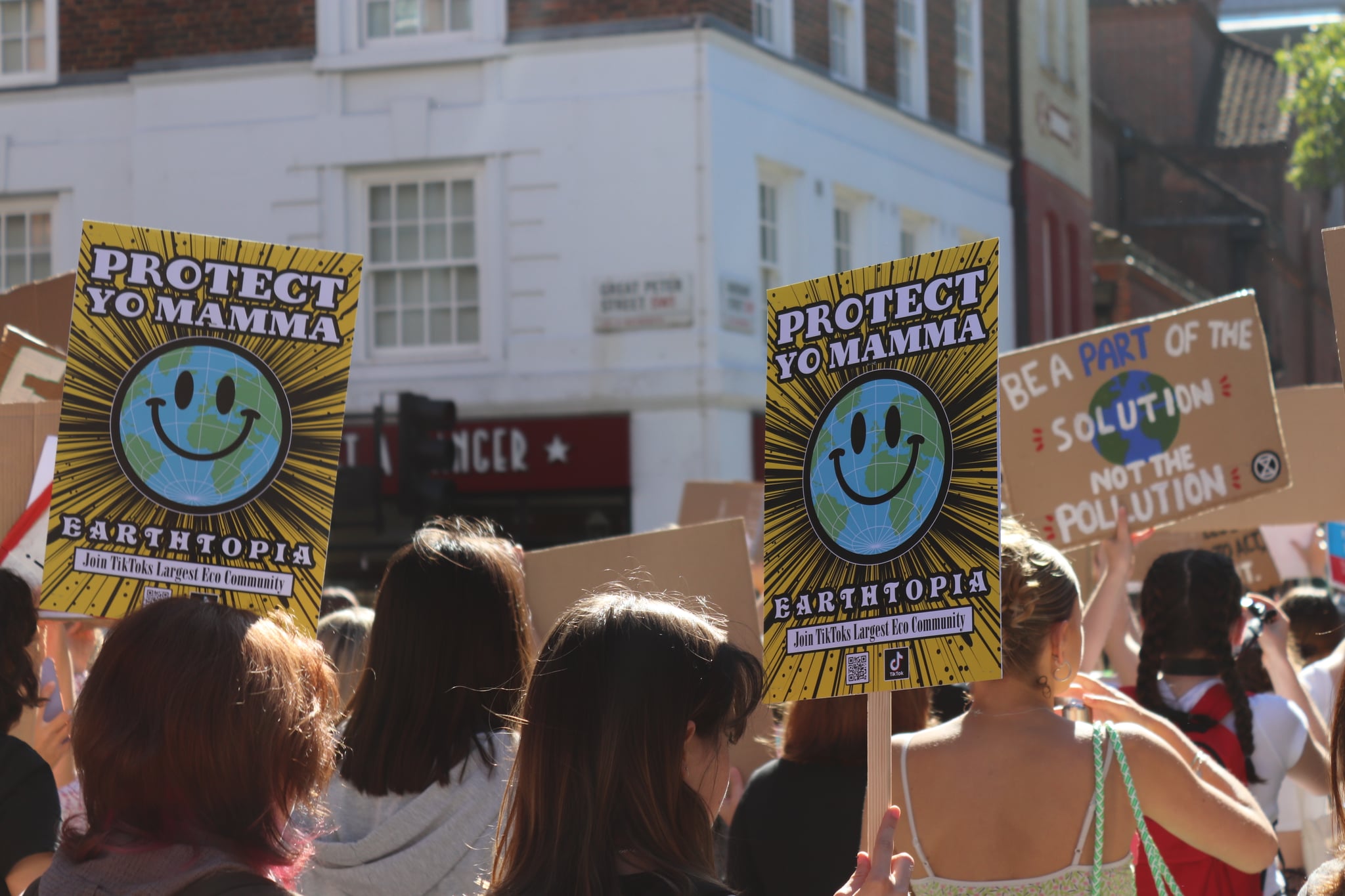 Uproot the System is a global youth climate protest that held its first physical strike since the start of the pandemic at London's Parliament Square on Friday, 24 Sept. University and high school activists were joined by unions, workers, social groups like Fridays for Future and Friends of the Earth, and MPs like Zarah Sultana, Jeremy Corbyn, and Nadia Whittome. Intersectionality and climate justice were the focus of Uproot the System, and activists in attendance shared with POPSUGAR five actionable ways the UK government must prepare people and our communities for the UN's "code red" climate emergency.
Intersectionality Must Be at the Heart of Climate Policies
"Intersectionality is crucial to climate justice, and as activists, that needs to be at the heart of what we do," Dominique Palmer, a student at the University of Bristol and campaigner for Fridays for Future, told POPSUGAR. "The climate crisis doesn't exist in a vacuum. It is so intertwined with all of the systems of oppression, and we must have that at the heart of what we do so that policies reflect that."
Insulate All British Homes to Protect Against the Gas Crisis
"The building and built environment industry is responsible for almost 30 percent of carbon emissions, and architects are very much complicit in that, so we need a big systemic change that not only changes how we build, but also how we perceive buildings and the built environment," said Evelyn Choy, architect and campaigner for Architects Climate Action Network. "We need to use low-carbon materials like timber instead of high-embodied carbon materials like conflated steel to insulate all British homes. We've got a gas crisis at the moment, fuel prices are going to be hitting some British families, and it's more important than ever that all homes are insulated so they use much less energy."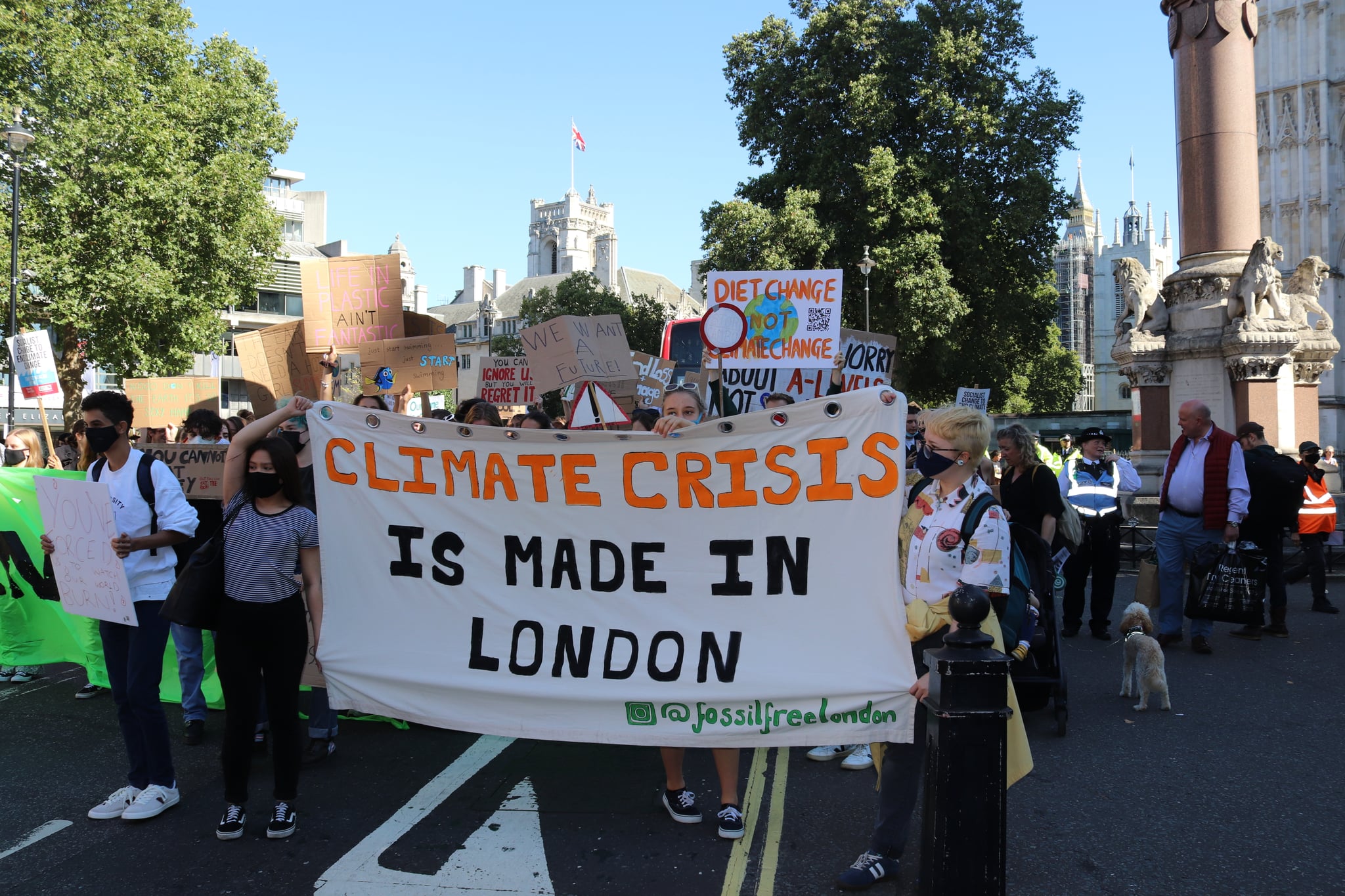 Provide Green-Job Training to Transition to a Low-Carbon Economy
"We need a structural plan for how we transition from a high-carbon economy to a low-carbon economy," said Sasha Langeveldt, campaigner for Friends of the Earth. "We need to change our education system as well as up-skill people to create more green jobs. To the young people — if you can, please vote, because the people in power now don't represent us, and we need to start mobilising for the next general election."
"Uprooting the system means challenging the sociopolitical and economic systems that we've been practicing for years without questioning them," Kefeshe Bernard, a student at the University of Cambridge, told POPSUGAR. "Outdated systems are damaging us. They are counterproductive to our well-being and our progression as a society."
The UK's Right to Repair Law Needs to Cover Smartphones, Tablets, and Laptops
"We need to have a right to repair so everyone can fix their stuff and make it last longer," said Jane Ní Dhulchaointigh, inventor of Sugru. "The current right to repair legislation needs to go further, and spare parts need to be available to everybody, not just professional fixers. It needs to cover smartphones, tablets, and laptops, and not just large appliances, because small gadgets are some of the most wasteful electronic that we use."
"I'm sincerely sorry that the world that I am leaving to these young people is not the world I was born into," said Joan McAllister, a 75-year-old grandmother to seven and former youth councillor. "We have to do a lot, and we have to do it now. To the government, get your act together. They talk the talk, but they're not doing anything."
Propose a 10-Year Green New Deal to Decarbonise the Economy
"We have a climate crisis, and the government isn't taking that seriously," said Scarlett Westbrooke, a student campaigner for the UK Student Climate Network and Teach the Future UK. "While we see greenwashing policies such as Boris Johnson's green industrial revolution, it's not coming with the ambitious decarbonisation plans that are necessary. What we need is a green new deal, which is a 10-year government-led remobilisation to rapidly decarbonise the economy while also bridging sociopolitical inequalities."
Image Source: POPSUGAR Photography / Kara Kia