Weddings & Coronavirus: Advice For Getting Married in 2020
Weddings and Coronavirus: What You Need to Know If You Planned on Getting Married in 2020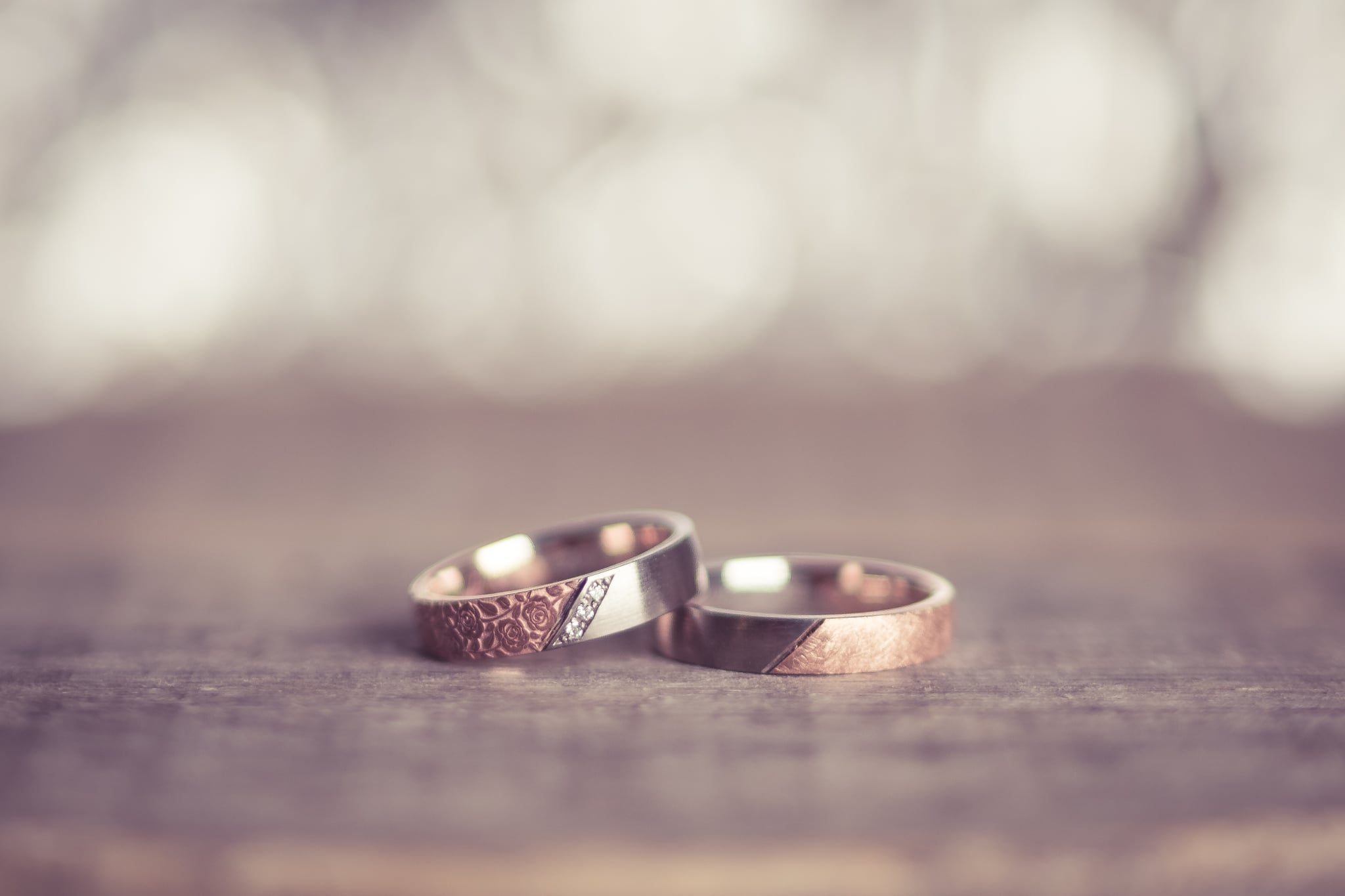 The wedding industry has been hit hard by the coronavirus pandemic, with couples being forced to postpone, reconsider, or completely scrap their plans for 2020. This is not only due to travel bans and government lockdowns but also because of the uncertainly of the whole situation and not knowing when and how social-distancing measures will begin to ease up. The most public example of this comes courtesy of the royal family, with the announcement that Princess Beatrice and her fiancé, Edoardo Mapelli Mozzi, had to cancel their Buckingham Palace wedding reception, which was scheduled to take place in May 2020.
Whether you were planning a UK-based celebration, or a full-on getaway abroad, the losses for yourself and your guests may be financially and emotionally draining. Although couples and their families are baring the brunt of the stress and disappointment, this has also been devastating for wedding businesses as a whole, from the photographers and hair and makeup artists to the florists and caterers, venue owners and dress designers. So what do we do now? And what advice should should couples be following? We've put together our guide to the best tips from the industry's finest.
First Things First — Start With the Venue
We know it's all a little confusing and feels slightly overwhelming at the moment, but a good place to start is handling the venue. Speak to them about your options as they should have policies and plans in place. You'll be able to ask them any questions you have and go through new date options. This is your starting point — do this, and then work backwards.
Try to Postpone Before Cancelling
All of the experts we chatted with agreed that postponing your wedding is a better option than cancelling it altogether. "I would recommend postponing instead of cancelling and focusing on spring/summer 2021 when considering a new date due to the uncertainty of what the virus will do this autumn and winter," says Colleen Kennedy Cohen, London-based luxury event designer who not only founded the events team at Goop, but also planned Gwyneth Paltrow's 2018 wedding. Wedding and lifestyle photographer, David Christopher, agrees. "Always consider postponing rather than cancelling your plans. That way, you will be able to keep everything you want, and it's an opportunity to take a step back from the pressures of planning your day and focus on what you really want," he says. "While I understand it can be upsetting to consider changing your plans, it's important to focus on the positives and use this time to feel inspired; keep researching ideas on Instagram and Pinterest, and build excitement ahead of your day."
Once you've changed the date, you'll need to alert your guests. "Paperless Post is a great option for digital postponement cards to make it easier for you to spread the news to family and friends quickly," says Kennedy Cohen.
Then, Contact Your Suppliers
Once you've liaised with your venue, then move onto your suppliers. Contact them as early as possible, especially if want to postpone your wedding. They're going through the same thing as you and juggling multiple clients. Be accommodating, be patient, and be kind. It's a difficult situation for everyone involved.
Celebrate the (Original) Date
Amidst all of this craziness, Kennedy Cohen recommends that you and your partner take some time for yourselves on the day you were supposed to be getting married. "Do something special on your original wedding date to celebrate the day," she says. "Pop a nice bottle of champagne, cook a special dinner, and remember the wedding will still happen."
Find Out If Your Wedding Insurance Plan Covers the Pandemic
Global pandemic or no, wedding insurance is extremely important to have. According to MoneySavingExpert.com, wedding insurance "covers a problem with the venue or a supplier, or a key wedding party member falling ill. It does not cover a change of heart." In most cases, depending on the type of cover a couple takes out, a wedding will be covered by insurance policies for the following: if a venue goes busts or cancels on you, if a supplier lets you down, you're forced to cancel because a key guest can't attend due to poor health, personal liability and legal expenses, and lost, stolen, or damaged goods.
Unfortunately, due to COVID-19, most wedding insurers have stopped selling cover to new customers for the time being. John Lewis Finance, Debenhams, Wedding Plan Insurance, and Emerald Life, have all released statements on their websites informing that they are unable to accept any new applications at this time. For those who already have policies in place, the same companies advise existing customers to contact their insurer directly with questions about their policies and any claims they'd like to make.
As to whether your current claim covers the coronavirus pandemic, well, that's where things get a bit tricky. Most policies don't cover cancellations (the whole "change of heart" thing that we mentioned above), but if the wedding couple, a key family member, or the wedding venue is specifically affected by the virus, then most policies will cover a cancellation. The most important thing to do if you have an existing policy: read the fine print. "It's worth spending a bit of time now looking at the contracts with the venue or with the supplier, because they may not have an exclusion in the contract saying they have a right not to perform in the case of coronavirus," lawyer Steve Wardlaw, who cofounded insurance company Emerald Life, told The Independent in an interview. "The best thing to do is to call . . . most good insurers should now have a specific note on their wedding pages that outlines what's covered and what isn't covered."
Find Out If You're Eligible For a Refund
Solicitor Gary Rycroft, chair of the Law Society and a consumer law expert, explains that "couples whose weddings are cancelled during this period will be legally entitled to a refund." You should contact your wedding insurance provider immediately for a clear outline of what is and isn't covered in your policy before you make any big decisions. "If you're not insured, it will be up at the supplier's discretion, but given the situation and the current climate, we would hope everyone would be as accommodating as possible. It would also be a good time to look into getting insurance for your big day," Rycroft adds.
What to Do If You Book a Destination Wedding
The first thing you probably want to know is whether or not you can get a refund due to the current travel bans. Citizens Information suggest that if you booked through an agent or website registered with the Association of British Travel Agents (ABTA), you should get most of the flights and hotel price back in full. (In general, when booking wedding travel, you always want to make sure you're working with a person or agency that's ABTA registered.)
However, this will only cover the "holiday" aspect of your destination wedding, not the venue, caterers, or fees for local suppliers. You should speak with your insurers as soon as possible with regard to claiming refunds for the wedding. Some international weddings are being postponed free of charge, but some venues and suppliers are classing these as cancellations, which means you will need to book and pay again (unless this is covered by your insurance.)
Similar to a nondestination wedding, decide whether you want to move the date or cancel it completely, then discuss your options with your venue. Unfortunately, if they're unable to offer you a new date that works for you and you do not have travel insurance, you may be at risk of losing any money you may have paid. It's important to also remember that each case is completely different, so there is not one overall answer here. If you do have to make a claim, make sure to get in there early. Over the past month, the amount of claims has tripled, so expect lengthy queues and a backlog of claim forms.
What to Do If You're Getting Married After June 2020
If you're getting married between now and June, it's pretty much certain that you will have to cancel, postpone, or hold a Zoom ceremony instead. Until the government releases further instructions, it's hard to say what you should do if you're getting married from June onwards, although if your wedding is supposed to be over the summer (so July or August), you probably want to consider making a call now and changing the date — especially if it involves people travelling to get to your ceremony.
And If You're Getting Married After September 2020, Keep Calm and Carry On Planning
If you're able to move your big day, or your wedding isn't due to take place until later in the year, then keep in touch with your suppliers. Organise meetings on Zoom or FaceTime to go through décor ideas, catering decisions, and shot lists with your photographer.
Many people are probably wondering about their dress, both in terms of finding one or going through fittings. Luckily, many brands — including Pronovias and Oscar De La Renta — are conducting appointments via FaceTime to assist with the measuring process and sending photos of your design. And rest assured they're working on opening as soon as it's safe to do so. "We are hopeful we will be able to reopen our stores by May," Alex Bolen, CEO of Oscar de la Renta. And in an effort to support local boutiques and salons around the country, the Anne Barge team meets virtually every week with its retailers for 'Wedding Wine Wednesdays' via Zoom.
When it comes to your guests, Kennedy Cohen suggests planning on live streaming your wedding day for elderly or more vulnerable guests that may not be able to make the new date, which is something the venue or photographer may be able to help with. "Also, plan to incorporate more sanitation practices into your (new) wedding day," says Kennedy Cohen. "Provide guests with hand sanitiser, masks, and be conscious of seating spacing; ensure your vendors are also incorporating these practices for everyone's comfort and safety."
The lead-up to your wedding and the planning process can be such an exciting one — make the most of this time. Start your planning adventure again: go to events once the lockdown has been lifted. Perhaps there was a band you really wanted at your big day but they couldn't do your original date. Now you can get in contact with them. Did you have décor ideas you wanted to incorporate but ran out of time? Well, now you've got time. While everything remains uncertain in the current climate, it is important not to panic. It's a scary, stressful, uncertain time for everyone, but one thing is for sure: you're not alone in this. Thousands of couples all around the world are all going through the exactly the same as you.
POPSUGAR aims to give you the most accurate and up-to-date information about the coronavirus, but details and recommendations about this pandemic may have changed since publication. For the latest information on COVID-19, please check out resources from the WHO, the NHS, and GOV.UK.