A DIY Method For How to Clean Silver at Home
The Simple DIY Way to Make Your Tarnished Silver Shine in Minutes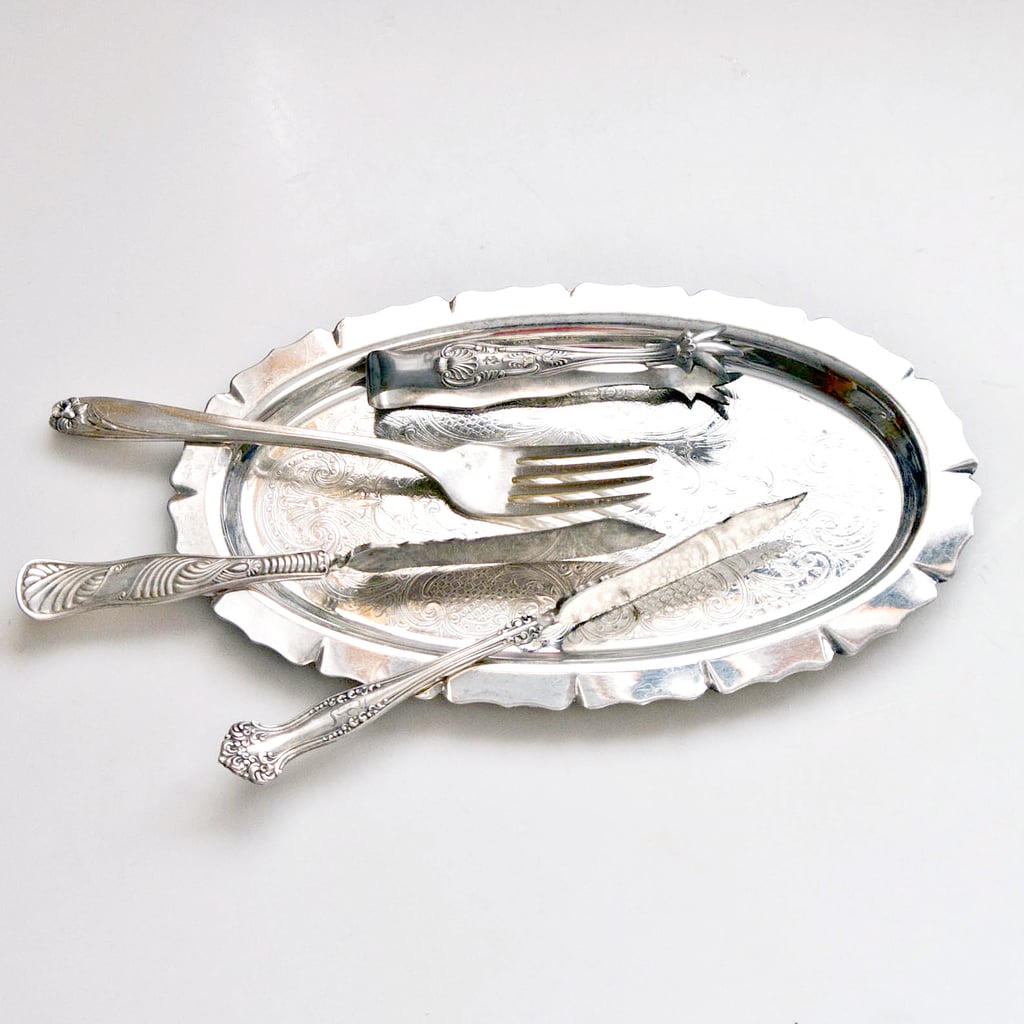 If you have tarnished silver, don't waste time and energy polishing it! This quick, easy, and eco-friendly cleaning process only takes minutes, and uses easy-to-find ingredients you probably already have on hand. It's perfect for silverware or serving platters. If you're looking to clean more delicate silver jewellery, we have a recipe for that, too.
What You'll Need:
Large bowl
Aluminium foil
1 tablespoon bicarbonate of soda
1 litre boiling water
Directions:
Find a large bowl, plastic box, or container large enough to hold all your silver, and line it with aluminium foil. Use a liberal amount of foil to ensure there aren't any leaks.
Sprinkle the aluminium foil with the bicarbonate of soda and cover with the boiling water, creating the magic mix that cleans your silver. The bicarbonate of soda and aluminium foil create a chemical exchange called an ion transfer, which naturally cleans silver.
Carefully place the silver in the bowl for a few minutes, and then remove, revealing shining silverware and platters with no polishing or scrubbing! This cleaning solution is safe to use as often as needed to keep your silverware perfectly shiny.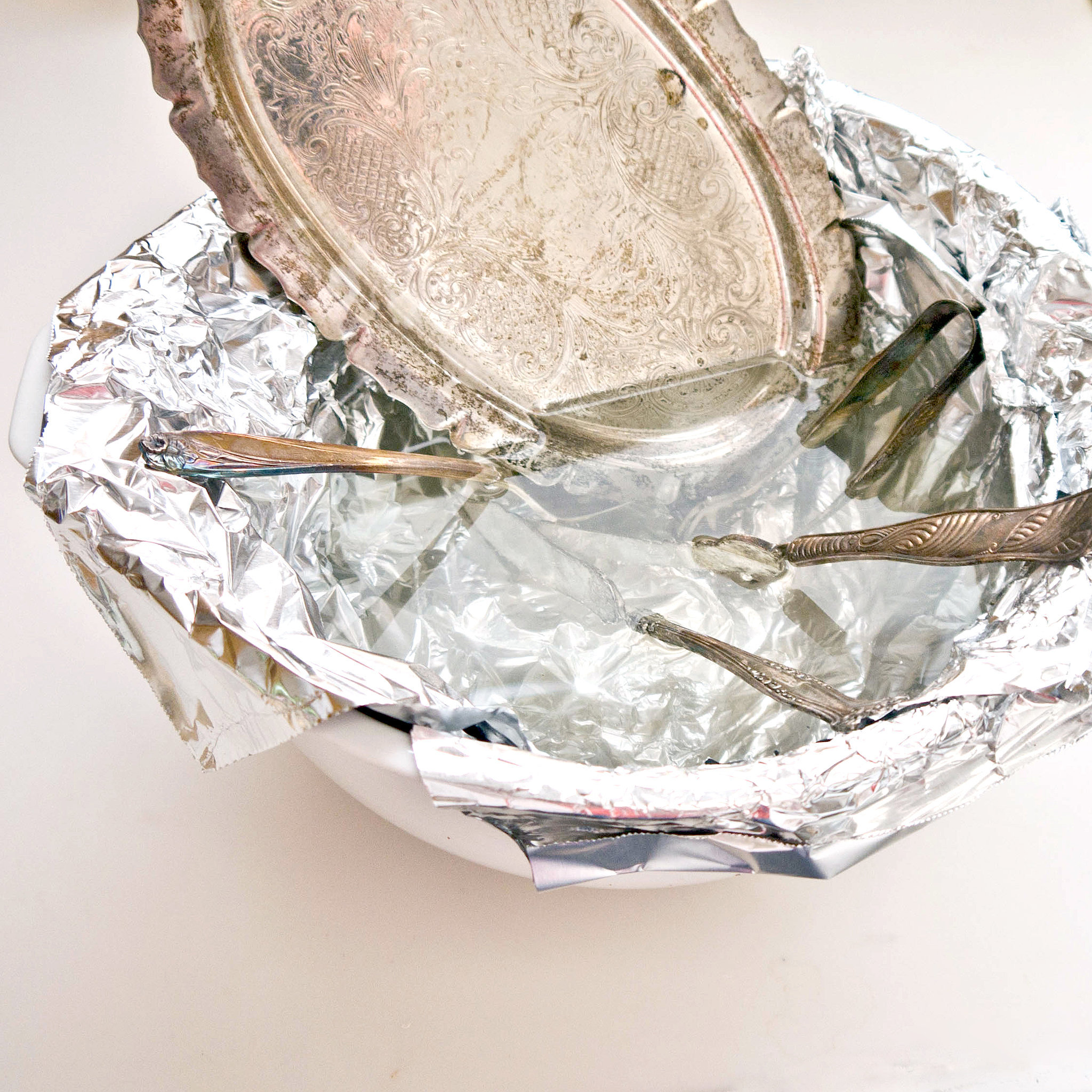 Silver still tarnished? Create a paste of equal parts bicarbonate of soda and water, and coat the silver carefully. Let the item sit for five minutes, and then wipe clean.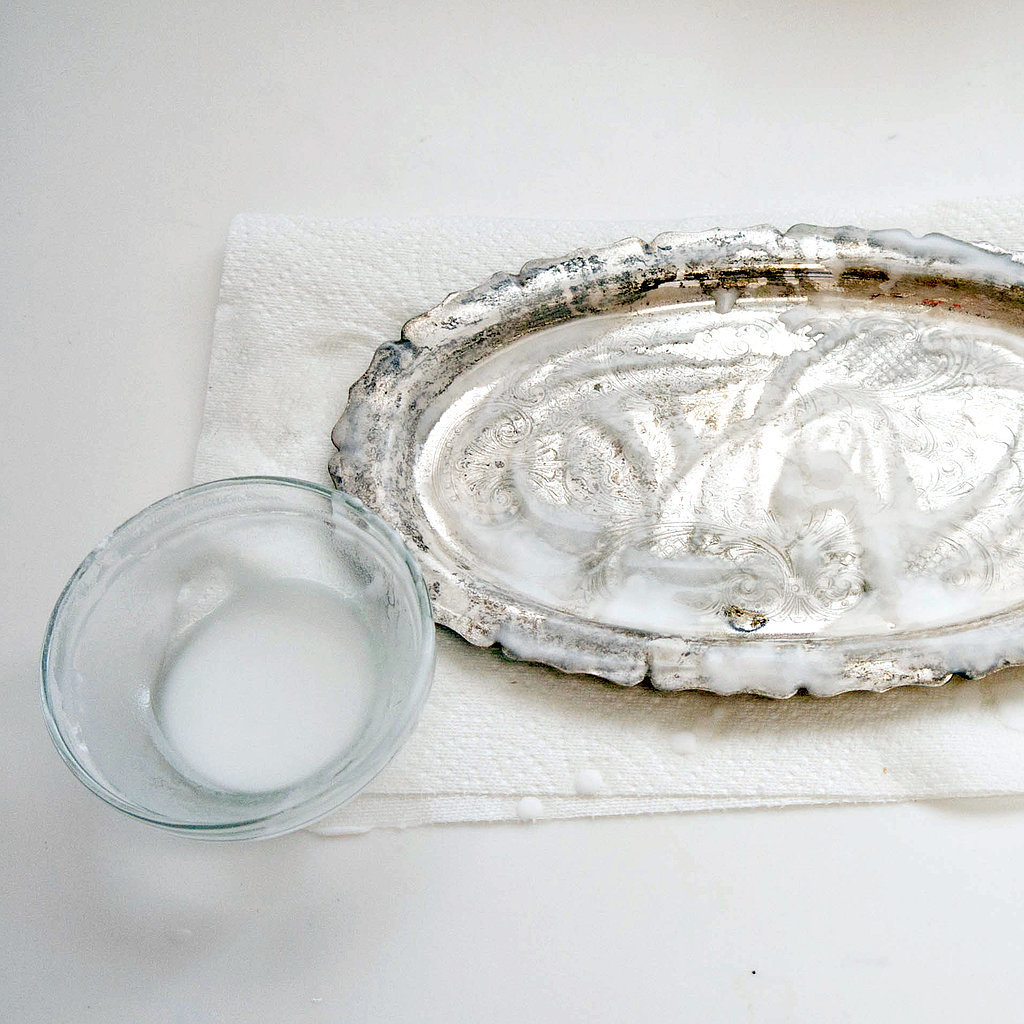 Use a paper towel to wipe the silver dry, which also gives it a final buffing. You'll be amazed at the shine!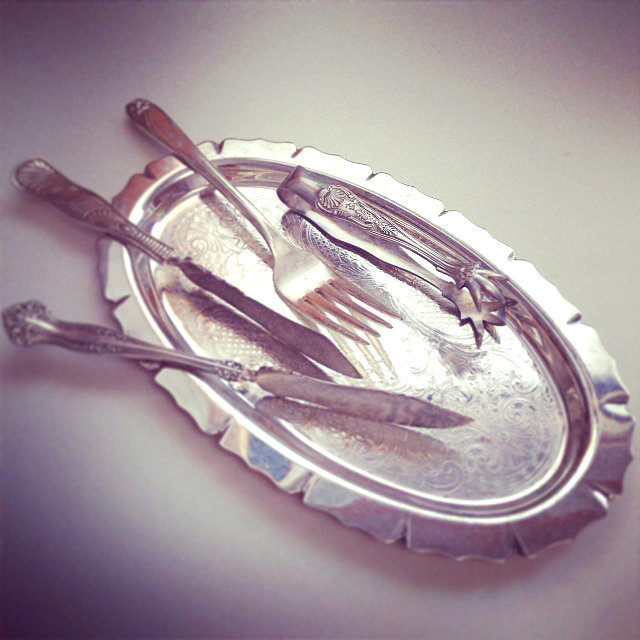 Like how your silver looks? Here's how to naturally clean your jewellery!
Image Source: POPSUGAR Photography / Sarah Lipoff