How to Make VE Day Bunting at Home
Want to Celebrate VE Day From Home? Here's How to Make Your Own Bunting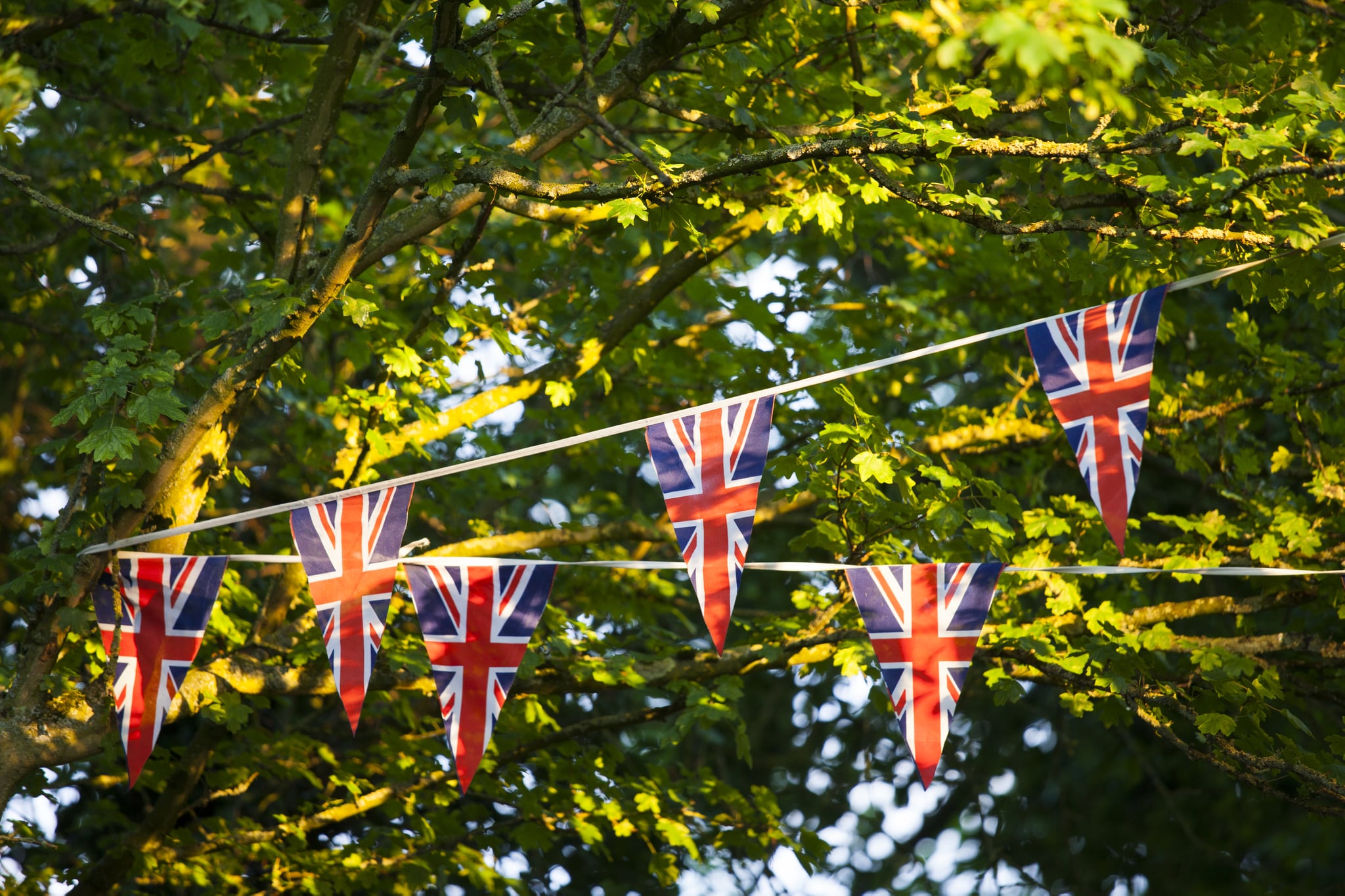 This year's early May bank holiday isn't just another public holiday: it marks the 75th anniversary of VE Day (Victory in Europe Day), which commemorates the end of the Second World War.
Unfortunately, due to the COVID-19 outbreak and with strict social-distancing measures still in place in the UK, the day's events won't quite take place as planned. And while it's a shame the nation won't be having neighbourly street parties and spending a day off with our loved ones, it doesn't mean we can't raise a glass together in our own homes and make celebratory bunting. Because after all, what's a national celebration without bunting?
Making "Great British Bunting" to hang in your home and windows is the perfect way celebrate the holiday, and to keep your kids entertained for a few minutes. Luckily, there are plenty of places to get resources and ideas. If you haven't got much time on your hands (or simply want to avoid all the hassle of starting from scratch), you might want to try templates. These can be downloaded from a bunch of places — the BBC has plain templates, Bells Scambler created celebratory Union Jack ones, and Baker Ross made some colour-in printables. If you want to try something premade, Etsy has lots to choose from. With templates, all you need to create your bunting is: paper, a printer, string to hang it up, sticky tape, scissors, and coloured pens to decorate.
Or, if you're feeling a little more advanced (think of it as the sourdough of bread making), you can make bunting from scratch using craft materials you probably already have hiding in your house. You'll need a few things more things to get started, including paper, card, or old cereal boxes, scissors, glue or tape, a ruler, string, and of course, coloured pens, glitter, crayons, and whatever else you fancy for decoration. If you're unsure on any of the steps, the BBC released a handy picture guide on how to make bunting at home.
So, what are you waiting for? Grab your crafting box and get creative for the bank-holiday weekend.