Is Macy's Thanksgiving Day Parade Happening in 2020?
Yes, Macy's Thanksgiving Day Parade Will Happen This Year, but It Will Look a Little Different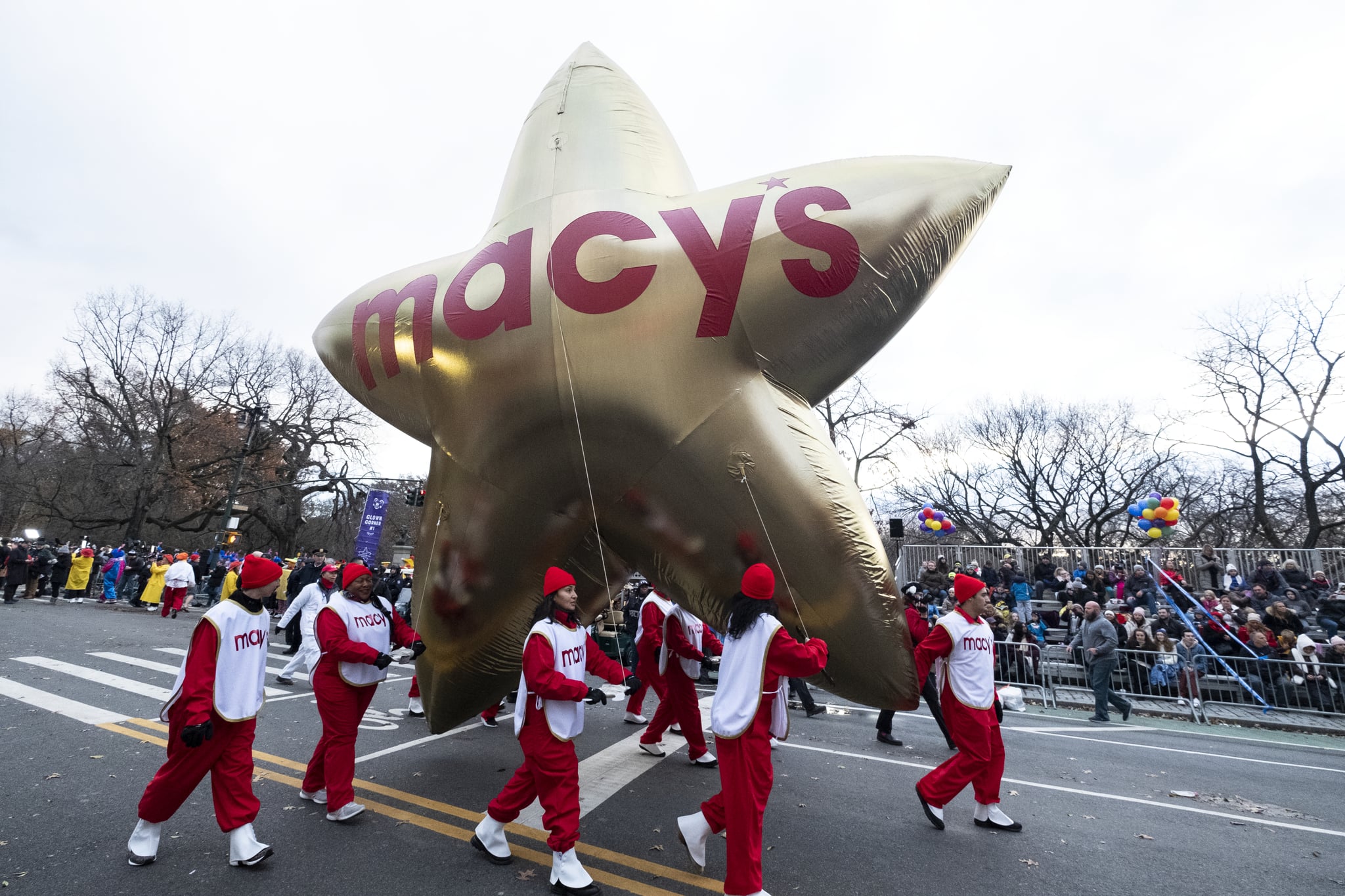 It's hard to think about Thanksgiving without the Macy's Thanksgiving Day Parade — the floats, marching bands, popular performers, Broadway performances, and, of course, that appearance by Santa. But with the ongoing coronavirus pandemic canceling most major public events and health and safety becoming a top priority, will the parade go on this year? The answer is yes — but it's bound to look different.
Macy's announced it will make changes to its popular New York City event due to the pandemic, but the show — in some way — will go on. "For more than 90 years, Macy's Thanksgiving Day Parade has kicked off the holiday season with its signature entertainment spectacle, making it one of the world's most beloved events," the company said on its website. "Following our successful, safe, and innovative production of Macy's 4th of July Fireworks, it is our intention to similarly reimagine Macy's Thanksgiving Day Parade this November."
Macy's 4th of July event had multiple smaller celebrations across New York City, and was spread out across several days instead of just one.
So how exactly will the popular turkey day parade look? Similarly, expect smaller in-person segments and some other virtual events spread out, New York City Mayor Bill de Blasio said recently during a press conference when asked about the event. "I think everything is going to be different is the simple answer. Some is going to be virtual, there might be some small in-person pieces, spread out pieces, it's not going to look at all of course like how we are used to. But the important thing is, the traditions will be kept in some way," de Blasio said.
Macy's says it will release more details about the changes in the parade later this fall, but at least the coronavirus will not be putting a rain on this parade completely!