Learning to Embrace Diwali Essay
Lockdown and Diwali: How I'm Finally Learning to Embrace My Culture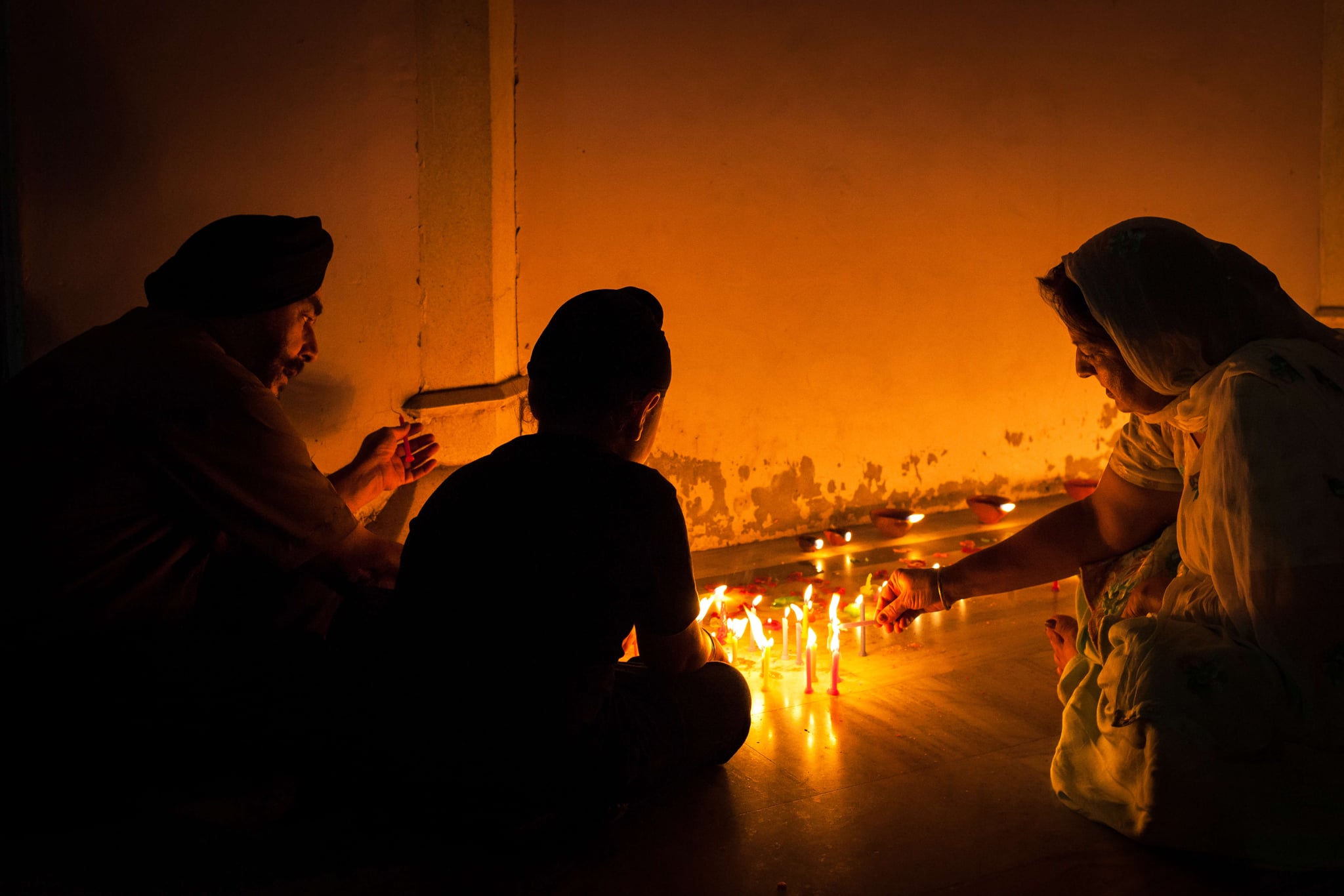 Image Source: Getty / Marji Lang
Growing up, I absolutely, without a doubt, rejected my culture. I never wanted to wear the clothes, I rarely enjoyed eating the food (or so I thought), and I dreaded the nights where my family wanted to watch the four-hour-long films in a language I didn't understand. As a South-Asian woman brought up in the UK, it's a common concept to feel at odds with your identity — yes, multiple. It's common to want to reject parts of your culture that aren't quite the same as everyone else's, especially if you're at a school that might not be the most multicultural. Even if you are, for that matter.
This rejection came as a result of having white friends that made (arguably) harmless jokes about curry or Asian men owning corner shops, being stared at when you had to go to Tesco after an Asian function in your traditional clothes, and the sheer amount of time it took for white teachers to pronounce your name during the register. At a younger age, you notice that these things make you feel uncomfortable, but you're not sure why or what to do about it, so you let them slide. As you get older, you realise that the feeling of discomfort is not one you enjoy and one that you can choose to use as a sign that something needs to change.
For a long time, I never saw Diwali as a real "holiday". I saw it as something my mum wanted us to celebrate and something that meant we all had to stand in the back garden in the cold doing fireworks, even if it was raining and even if I had school the next day. My mum always wanted us to see Diwali as the "Indian Christmas", and at the time, I'll admit I never really understood how the two were comparable. Christmas was something that everyone celebrated, everyone understood, and, most importantly as a child, there were presents. In recent years, and generally as I've gotten older, I've found more of a desire to explore my culture and all the things that make me who I am, my Indian heritage playing a pretty big part in that. It seems like the less you're forced to interact with your culture, the more you want to, and as I started to see more forms of my culture represented in the mainstream media, with models like Simran and Neelam Gill, magazines like Burnt Roti, and Netflix shows like Never Have I Ever (thank you Mindy Kaling), the idea of getting to know it for myself didn't seem so bad.
Part of what fuels this challenge is being in an interracial relationship. Dating someone white typically goes against all the things my culture preaches, but in this day and age, our generation is a lot less concerned with what people are and far more concerned with who people are, myself included. That said, dating someone outside of my culture has almost forced me to learn more about it because there are only so many questions my limited knowledge can answer.
During lockdown particularly, I've found myself valuing the experiences involving my family far more than ever before.
Having recently moved out into my own place, one thing I'm realising is that it's now up to me to decide whether or not I bring these traditions with me.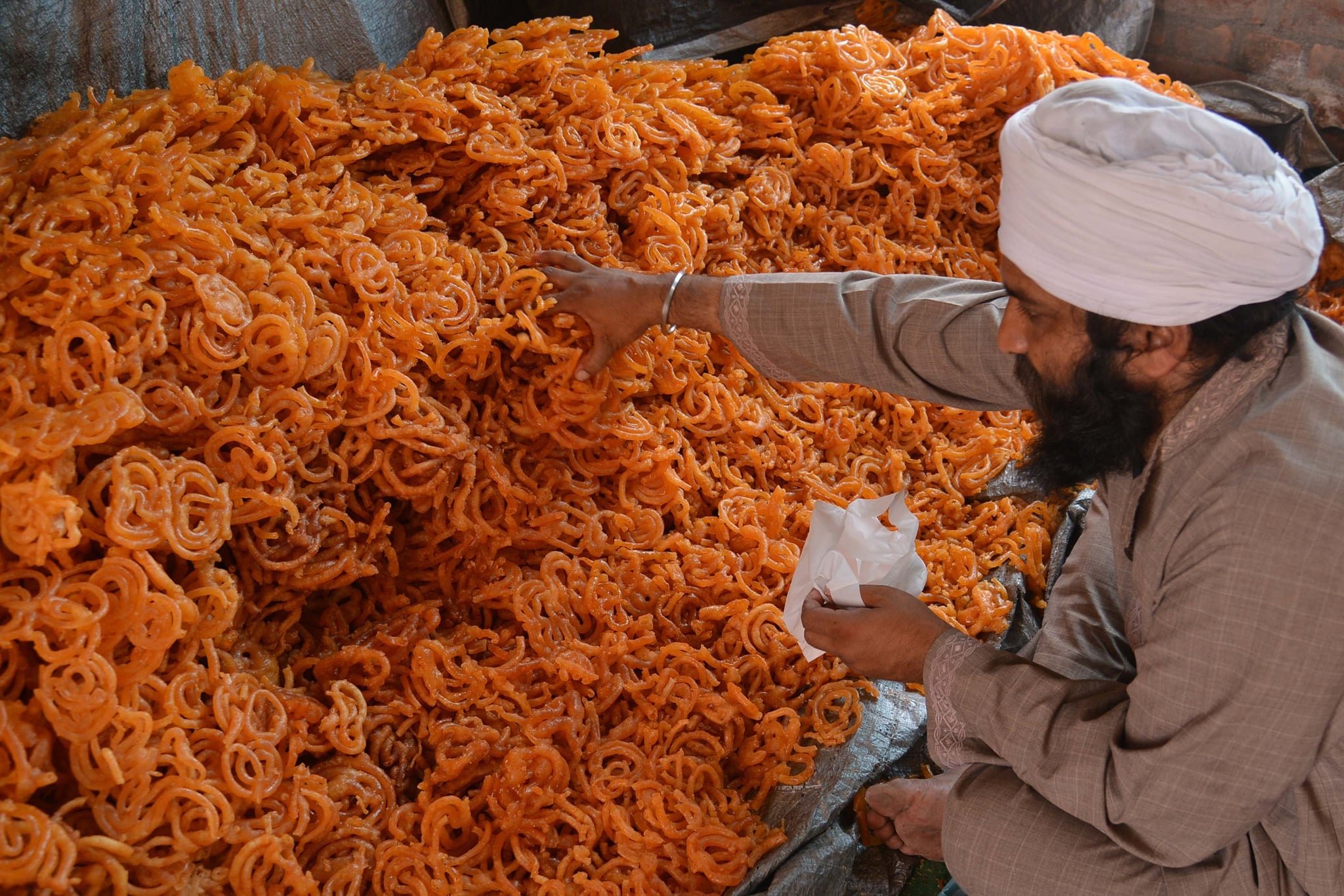 Image Source: Getty / NARINDER NANU/AFP
As the first real lockdown holiday, Diwali feels like the right place to start. It's known as the Festival of Light and the reason that Sikhs like myself celebrate it is because it was the day that the sixth Guru, Guru Hargobind, was released from prison after being in custody for 12 years. It's said that he was imprisoned with 52 princes and demanded for them all to be released with him. To celebrate his arrival home, houses and public places were lit with oil lamps and candles, which is a tradition that we still uphold today.
In my family home, celebrations usually begin with cleaning the house, as it's thought to bring prosperity, and cooking, because what religious holiday is complete without food? No Indian ones, that's for sure. Decorations exist in the form of candles called Divas, though I'll admit we just called them candles at home, and we always aimed to visit the Gurdwara and light some candles there, too. Or at least, my mum did. I recall rarely wanting to do that growing up either. Again, as I got older, going to the temple with my mum made me feel at ease, and seeing the sheer number of people that would gather there to light candles and celebrate Diwali together made me feel like I was part of something special. There'd be special hymns played at the Gurdwara for the evening, and frequently, I recall there being stalls of tapes and bangles for sale. Coming home would almost always end in fireworks, and frequently we'd get together with the neighbour's children because celebrations for us have always been about an abundance: of people, of food, and most certainly, of noise.
This year, given the lockdown and the lack of living at home, Diwali is sure to look a little different. Though I won't be visiting a temple this year, I do plan to honour some semblance of the traditions my family created. There will be Indian food, plenty of candles lit, and it's likely that I'll even light sparklers on our very, very small balcony.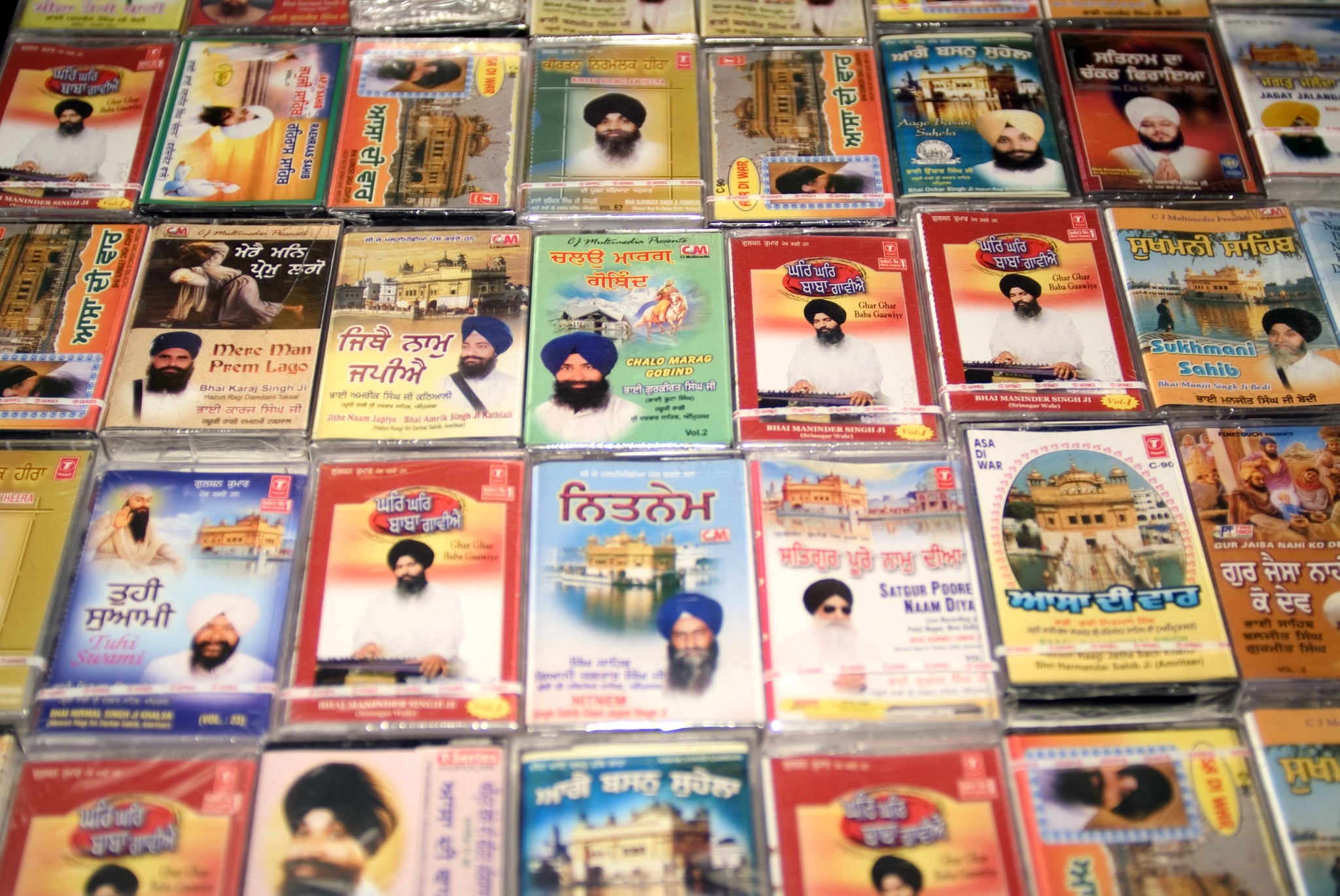 Image Source: Getty / Photofusion/Universal Images Group