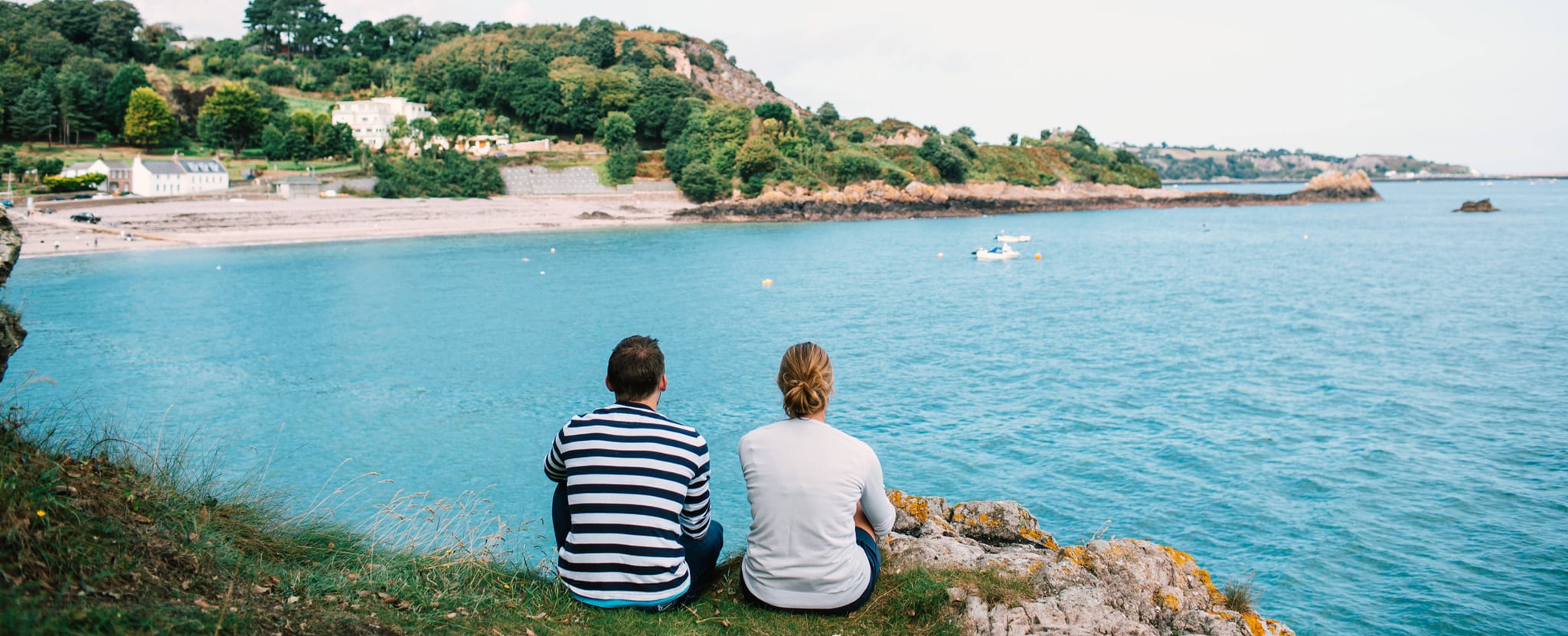 Image Source: Visit Jersey
Reasons to Visit Jersey, Channel Islands in 2020
5 Reasons Jersey Is the Ideal Destination For a Safe, Worry-Free Holiday
We've partnered with
easyJet
to introduce you to a dreamy island destination within the British Isles: Jersey. Plus, when you book with easyJet, you can change your flight up to 14 days before you travel thanks to its flexible booking policy.
In 2020, planning a holiday that's both safe and fun can be a tall order. Affordable flights, comfortable accommodations, and amazing attractions aren't enough — anywhere you go needs to also have proper COVID-19 safety precautions in place.
Jersey ticks every box. Instagram-worthy vistas? Delicious food? Relaxing spas? Tick, tick, and tick. Plus, it's easy to get to — just an hour-long flight from London — and safe for travellers, thanks to the island's careful COVID-19 protocols. Whether you're planning a romantic weekend away or a group holiday with friends, read on to discover just a few of the reasons why this small island makes such an appealing destination.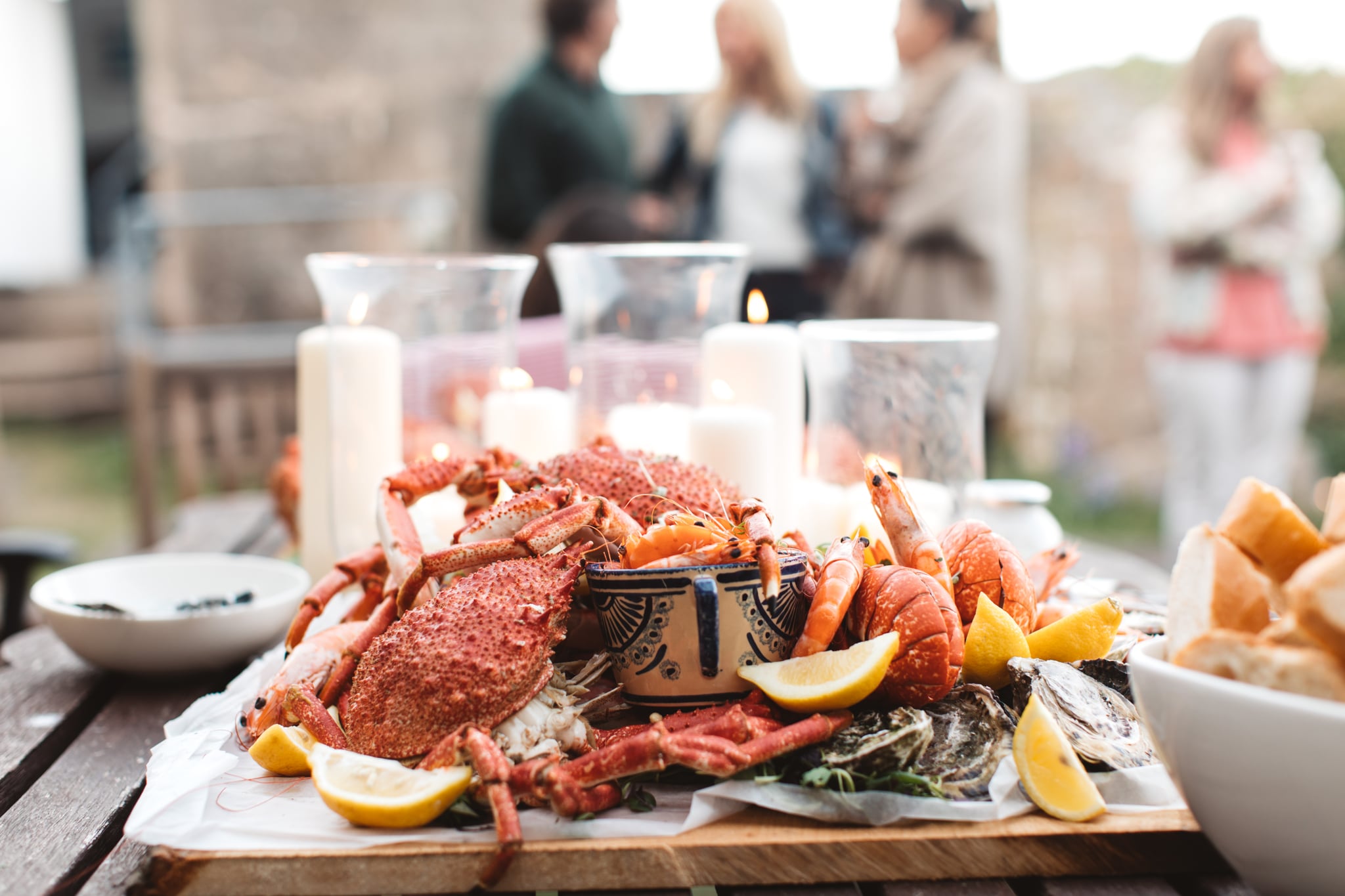 Image Source: Visit Jersey
This tiny island is bursting with local flavour, from just-caught seafood to farm-grown produce. Local farms grow Jersey Royal potatoes, which get their unique taste from marine minerals deposited by the tides, and raise Jersey cows, famous for their ultracreamy milk. You won't want to leave without trying Jersey Dairy ice cream or Classic Herd cheeses.
Of course, the island also serves up plenty of seafood. You'll find fresh lobster, crab, and other shellfish on many local menus. Jersey oysters are particularly sought after — the island's large tidal range gives them a delicate, salty flavour. You can sample some of the best local seafood on the island at Faulkner Fisheries. They host outdoor BBQs featuring their fresh seafood from a converted German bunker perched in front of the spectacular St Ouen's Bay — now that's a meal with a view.
If restaurant dining is more your style, Jersey's seaside communities also have incredible options. Lunch on the outdoor terrace at
The Anchor Club restaurant
comes with elevated nautical views of St Aubin's Bay, so you can be mast-height with the yachts. In Gorey, the popular
Jersey Crab Shack
overlooks the magnificent Mont Orgueil Castle.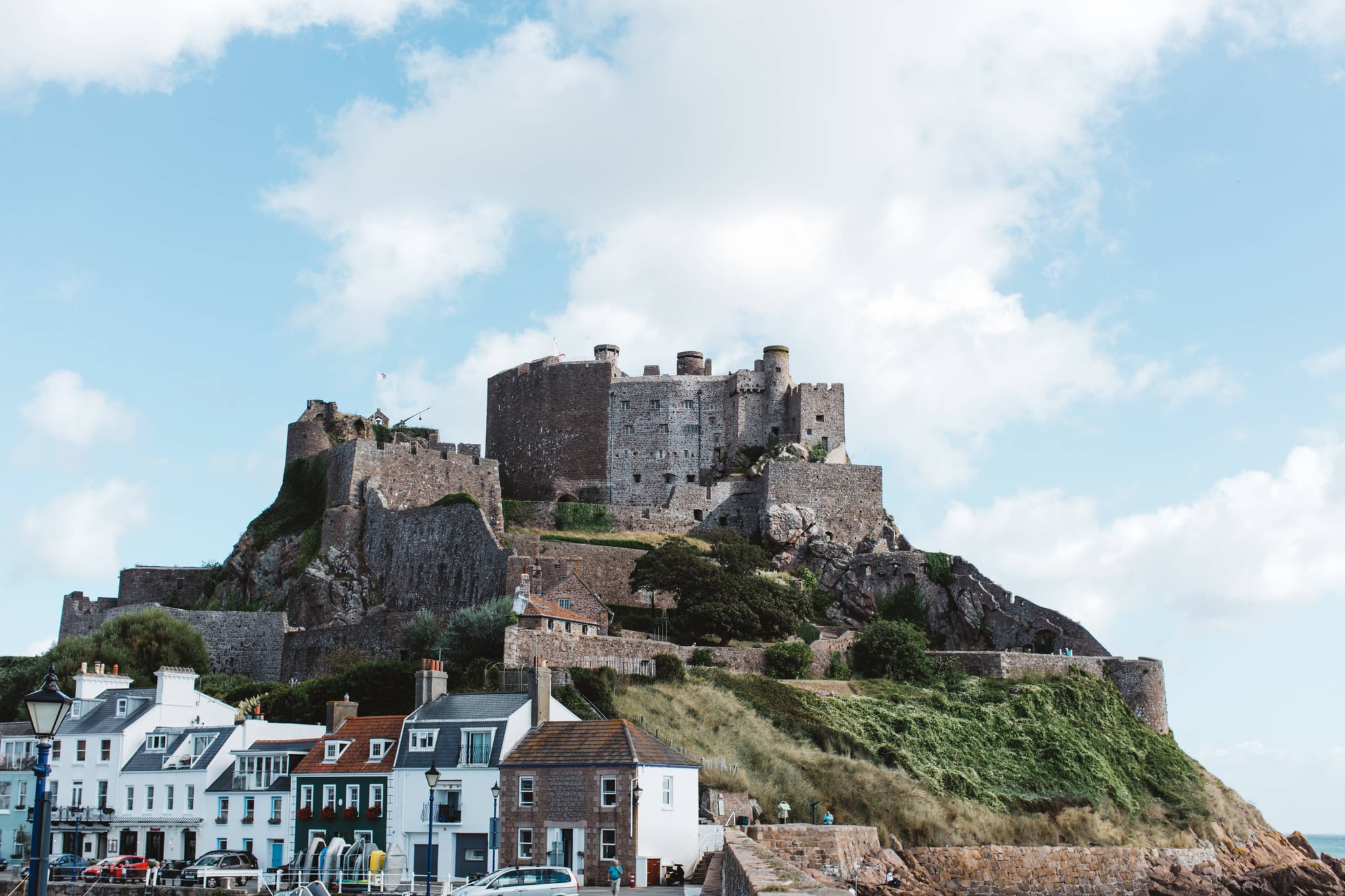 Image Source: Visit Jersey
Look just beyond the turquoise waters and golden beaches and you'll find several of Jersey's heritage sites. The island has thousands of years of history, from ancient burial grounds to bunkers leftover from occupying forces during World War II. Step back in time with a visit to La Hougue Bie Museum, one of the 10 oldest buildings in the world. It's Europe's finest example of a passage grave and offers visitors a look at what life was like for the Neolithic people that once inhabited the island.
For slightly more recent history, visit Grosnez Castle in St. Ouen. Walking around the 14th-century ruins on the bluff is an almost surreal experience. The sunset views are not to be missed — you almost feel like you're standing on the edge of the world.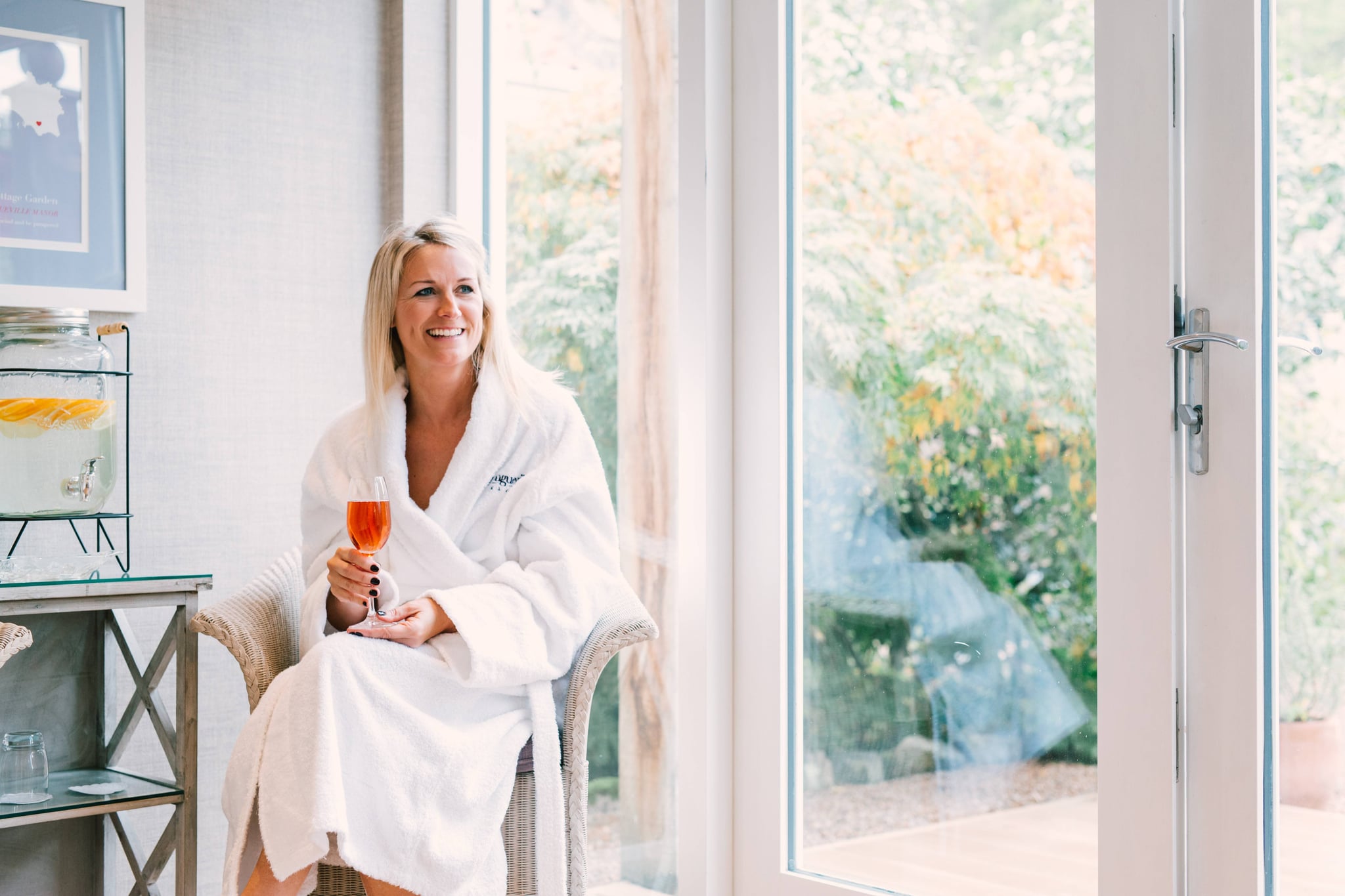 Image Source: Visit Jersey
If you're craving relaxation, you've come to the right place. Jersey offers plenty of opportunities for pampering, including several luxurious spas. The Cottage Garden at Longueville Manor combines the ambiance of a countryside estate with top-notch spa treatments. The boutique spa is tucked inside a walled Victorian garden, and even takes inspiration from fresh fruit and herbs for many of the therapies.
In St. Helier, The Club Hotel and Spa gives visitors the opportunity to unwind without leaving the island's capital. Once you step inside the private spa, you'll feel your stress melt away. For the ultimate relaxing experience, book an afternoon in the thermal suite — featuring an indoor saltwater pool, herbal steam room, salt cabin, and more — followed by your choice of a massage or facial and a full afternoon tea.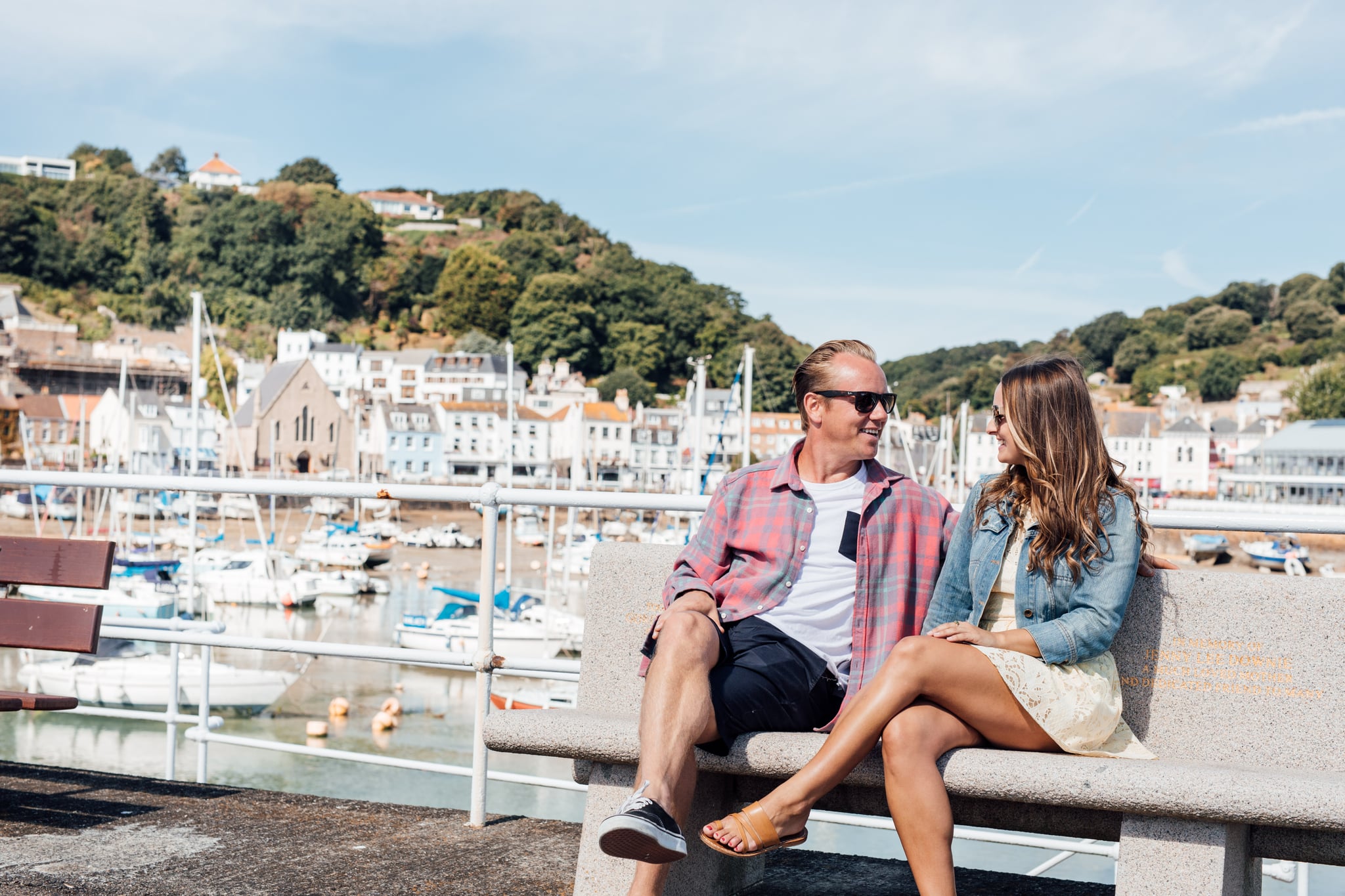 Image Source: Visit Jersey
Whether you choose to stay in a St. Helier hotel or quaint bed and breakfast, Jersey's charming island feel is sure to win you over. Travellers could spend days wandering through pretty villages like Gorey, St. Aubin, and St. Brelade. Don't miss the Central and Beresford Street Markets, where islanders have been selling local crafts, goods, and produce for more than 200 years.
Or, stop into La Mare Wine Estate for a tour of the vineyards and gardens. The winery and farm produces local wines, ciders, liqueurs, and confections, all from a spectacular location in the Jersey countryside. You'd be hard-pressed to find a more picturesque place to enjoy a glass of wine.
Image Source: Visit Jersey
Jersey is a little island ready to share a big welcome, and has several travel requirements in place to keep both locals and visitors safe. Jersey uses a traffic light system to categorise regions by green, amber, or red, depending on the risk level. Before planning your trip, check your region's classification. Visitors from regions classified as green must undergo a PCR test (the swab test that detects the presence of the virus) upon arrival, but do not need to isolate while awaiting their results. Those from amber regions must take PCR tests on day zero and day five, and isolate until the second negative result. Travellers from red regions must take a PCR test upon arrival and undergo a mandatory 14-day quarantine. Everyone must also fill out a form detailing every country and region they have visited in the 14 days before arrival in Jersey.
After clearing the safety protocols for your region, travellers are free to enjoy their holiday in Jersey as long as they comply with government-recommended public health precautions. Everyone must maintain a physical distance of 1 metre from others, wear cloth masks in indoor spaces, and practice good hygiene such as handwashing. Knowing that you're healthy and safe will ensure you don't have to worry about COVID-19 and can enjoy your holiday to the fullest.