Travel Insurance Won't Cover Coronavirus Fears
Everything You Need to Know About Travel Insurance and What It Covers For Coronavirus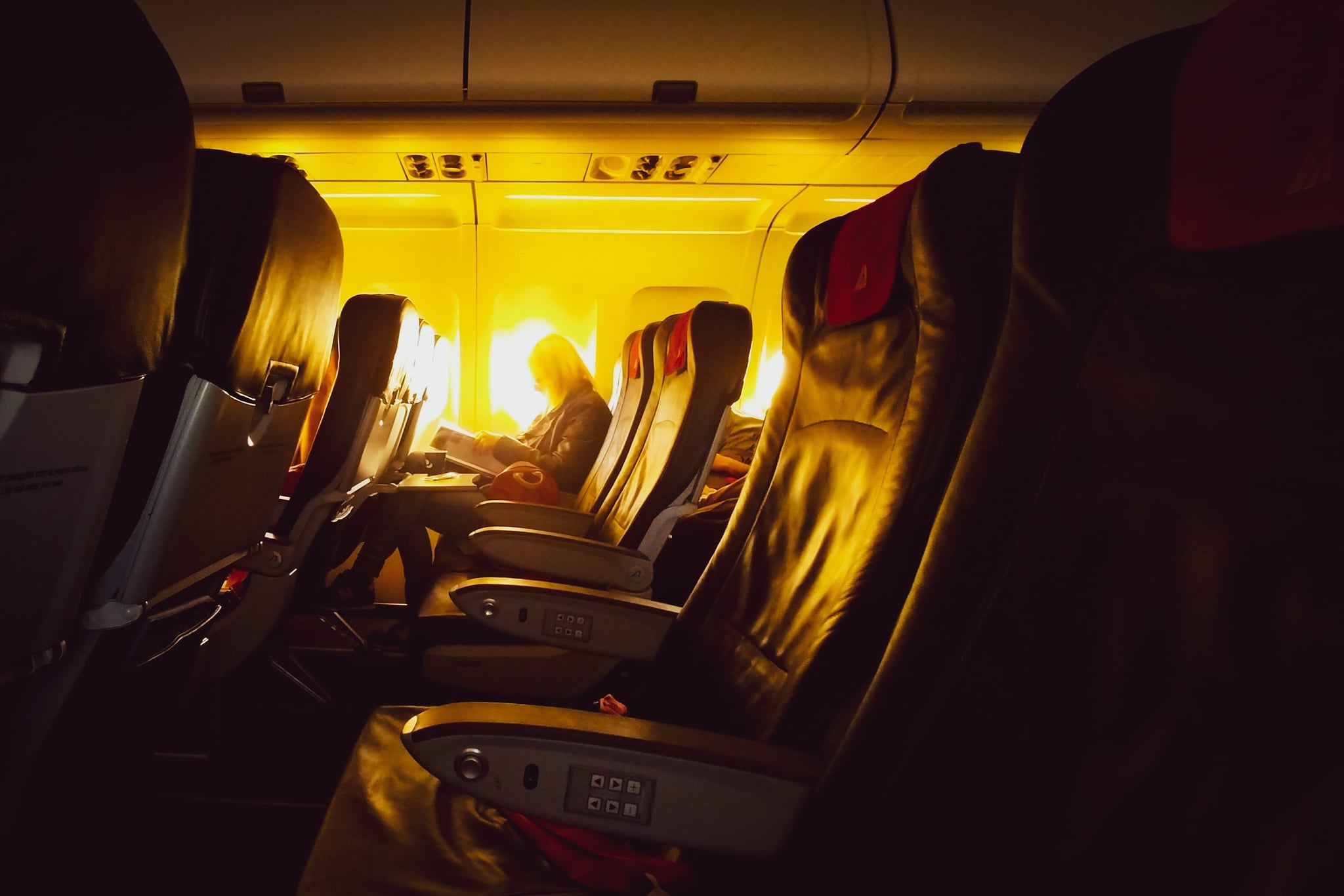 If you have travel plans in the next few months, chances are you're trying to figure out what to do in the wake of the coronavirus outbreak. While some people have cancelled all travel plans as an extra precaution, others are forging ahead and just being extra careful. But what if something were to happen at the last minute? That's usually where travel insurance comes in handy, but when it comes to the coronavirus, it's not so cut and dry. According to CNN, travel insurance will only cover your trip if you or someone you're travelling with has coronavirus, meaning canceling your trip due to just a fear of travelling won't be covered. At this point, travel insurance companies have declared coronavirus as a "foreseen event," meaning if you've booked a trip recently, you've agreed to travel at your own risk as far as your provider's concerned.
Standard travel insurance offered by airlines or through partnerships with online booking agencies strictly cover "unforeseen events" like accidental injuries, unexpected sicknesses, or the death of a family member. This means, unless you or a person you're travelling with has a confirmed case of COVID-19 before or during your trip, you won't be covered or entitled to financial compensation. If you've already purchased a flight and insurance assuming that fear of the coronavirus pandemic would be reason enough to cancel, look up your specific insurance provider to find their current position. Before you get discouraged, however, there are still two promising alternatives: "cancel for any reason" travel insurance or altering your travel plans through the airline itself.
"Cancel for any reason" (CFAR) travel insurance is incredibly nuanced. For instance, you have to purchase the plan within a certain number of days of purchasing your trip, typically somewhere between one and three weeks of booking. This type of insurance may not be cost-effective depending on your financial situation and whether you only booked flights or bought a whole travel package. CFAR insurance requires you to insure the entirety of your travel purchase, costs 40 to 60 percent more than standard travel insurance, and will reimburse, at most, just 50 to 75 percent of your trip. After considering this and the health of everyone travelling, if you decide this is a good choice, it's now an option available for everyone regardless of state residency. In the past, purchasing CFAR travel insurance wasn't possible for New York residents because of state limitations, but due to coronavirus, it's now a viable option. Despite having its drawbacks, this is the only type of travel insurance that will cover your decision to cancel plans over concern of the virus without actually having the virus.
The main saving grace right now is that in the wake of a global pandemic, airlines have switched their policies to be much more accommodating. Major airlines like Delta, United, and American announced that people travelling in March or April will be able to change or cancel their flights for travel credit without any of the usual fees. Other airlines have announced similar options, with JetBlue waiving change and cancellation fees on flights booked this month for travel through September and Alaska Air waiving change and cancellation fees on flights booked from Feb. 27 until March 31. This is even true for budget airlines like Frontier and Spirit, which are offering one-time free changes. Reservations made on Frontier between March 10 and 31 can be completely changed as long as travel is completed by Nov. 9, and Spirit will give travellers credit that can be used within the next six months to book any flights available at that time, even if the travel itself occurs beyond that six month time span.
While changing flights through your airline may be less than ideal if you wanted an actual money refund, try telling yourself that you were going to spend this money on travel anyway. Right now, airlines alone provide more protection than any travel insurance in terms of cost and flexibility. With the situation constantly changing, it's important to stay up to date on coronavirus outbreaks and your ever-evolving rights within the realm of travel so that when you do embark on your trip, you can make sure it's a safe and happy one.