Slytherin Common Room at Warner Bros. Studio Tour London
The 25-Foot Slytherin Common Room Set Is Headed to the Warner Bros. Studio Tour London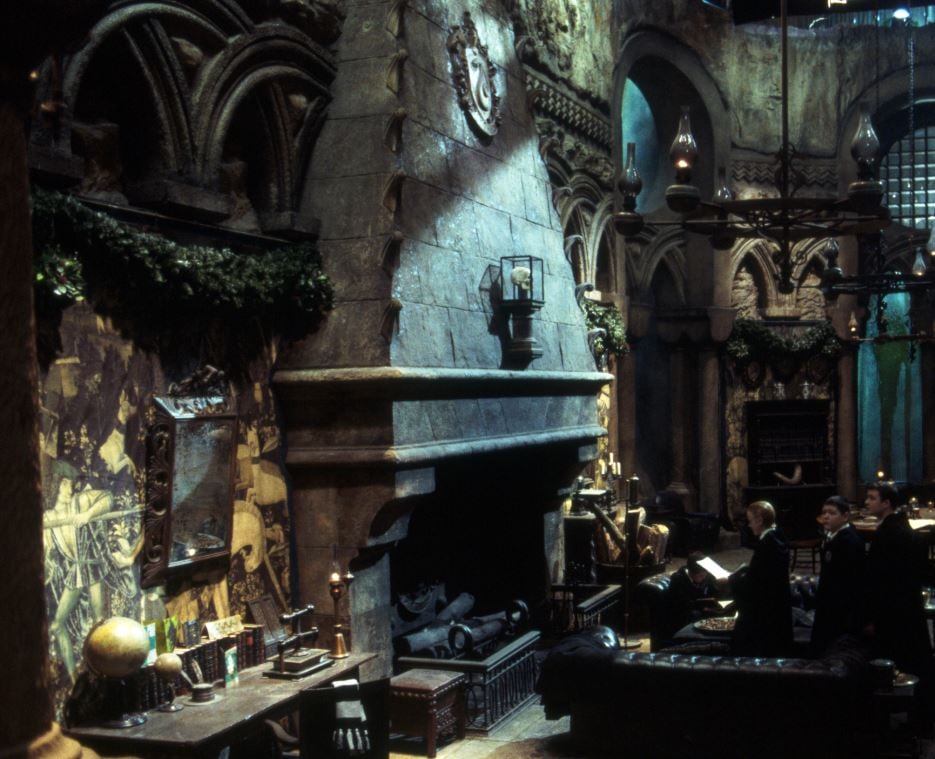 Calling all Slytherin fans! The Warner Bros. Studio Tour London is throwing a five-month long "Celebration of Slytherin," and it's all kicking off on April 5.
The 25-foot tall Slytherin common room set — which was designed to look like a dungeon carved from stone — used in the Harry Potter films will be installed, plus the original costumes of many iconic Slytherin characters and members of the Malfoy family. Not only that, but a series of Voldemort's costumes will also be on display, showing the evolution of Tom Riddle's character, from an orphaned child, to the villain we all love to hate. And on the topic of costumes, we fully endorse you dressing up as your favourite Slytherin when you visit the set.
The entire Great Hall will also pay homage to Malfoy's Hogwarts house, with a sea of green banners suspended from the enchanted ceiling (which denotes a Slytherin victory of the House Cup). But it won't all be all green, with the teacher's table framed by red Gryffindor banners in reference to the final scenes of Harry Potter and the Philosopher's Stone. If you remember, Dumbledore awards Harry's house with last-minute house points resulting in a Gryffindor triumph.
The "Celebration of Slytherin" will run from April 5 to Sept. 6, 2020, at the Warner Bros. Studio Tour London, and all of these new installations are included in the regular ticket price.