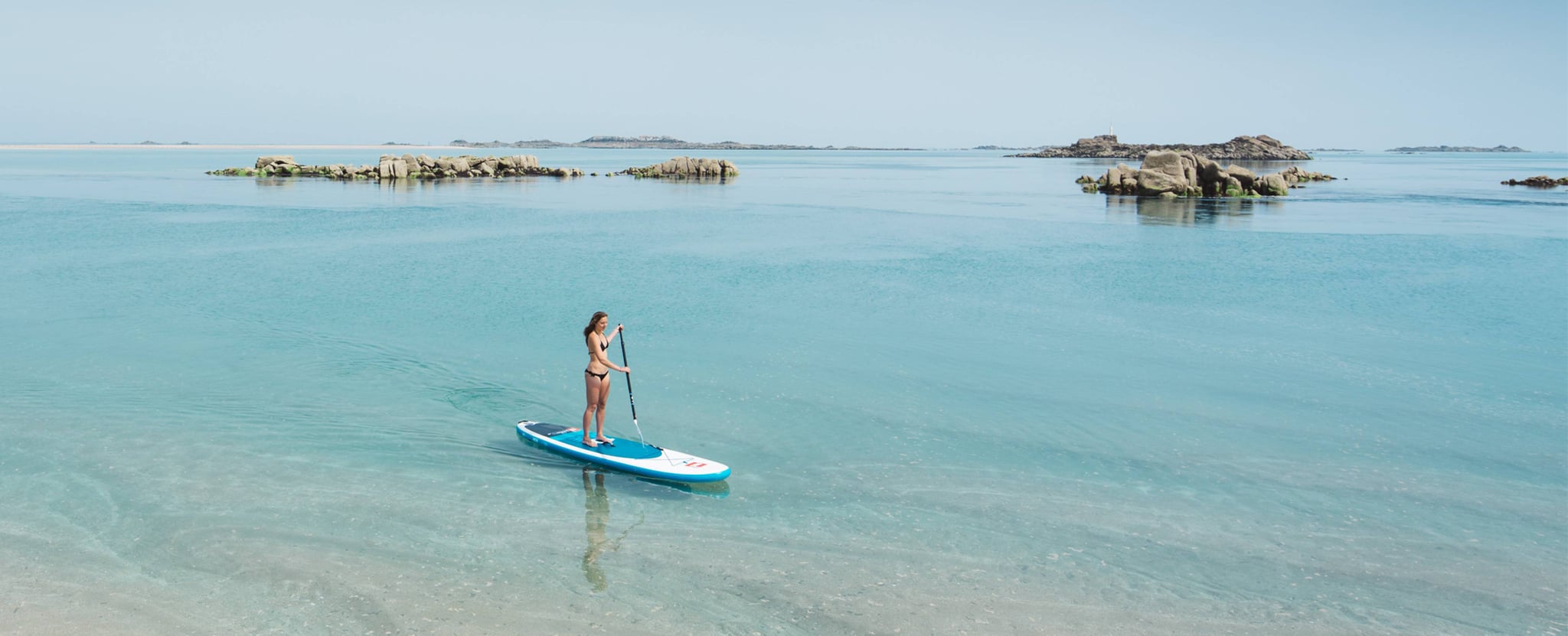 Image Source: Visit Jersey
Why Jersey Is a Safe Travel Destination in 2020
Dreaming of a Holiday? This Gorgeous Island Destination Is Full of Safe, Outdoor Adventure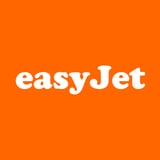 We've partnered with
easyJet
to help you book the island holiday of your dreams in Jersey. Since easyJet's flexible booking policy allows you to change your flight up to 14 days before you travel, it's the perfect way to plan a worry-free trip.
For avid travellers who started 2020 with big dreams of criss-crossing the globe, this year has been a bit of a letdown. Luckily, there's still time to squeeze in a holiday or two — as long as you do your research and take the proper safety precautions.
An ideal destination to travel to this year? Jersey. Just an hour flight from London, Jersey provides the island escape you've been craving, complete with sandy beaches and al fresco dining. Best of all, you don't even have to leave the British Isles.
At just 9 miles long by 5 miles wide, Jersey might seem small, but this tiny island has so much to offer travellers. Whether you only have time for a short break or want to take a weeklong holiday, here are four of the top reasons to plan a trip to Jersey.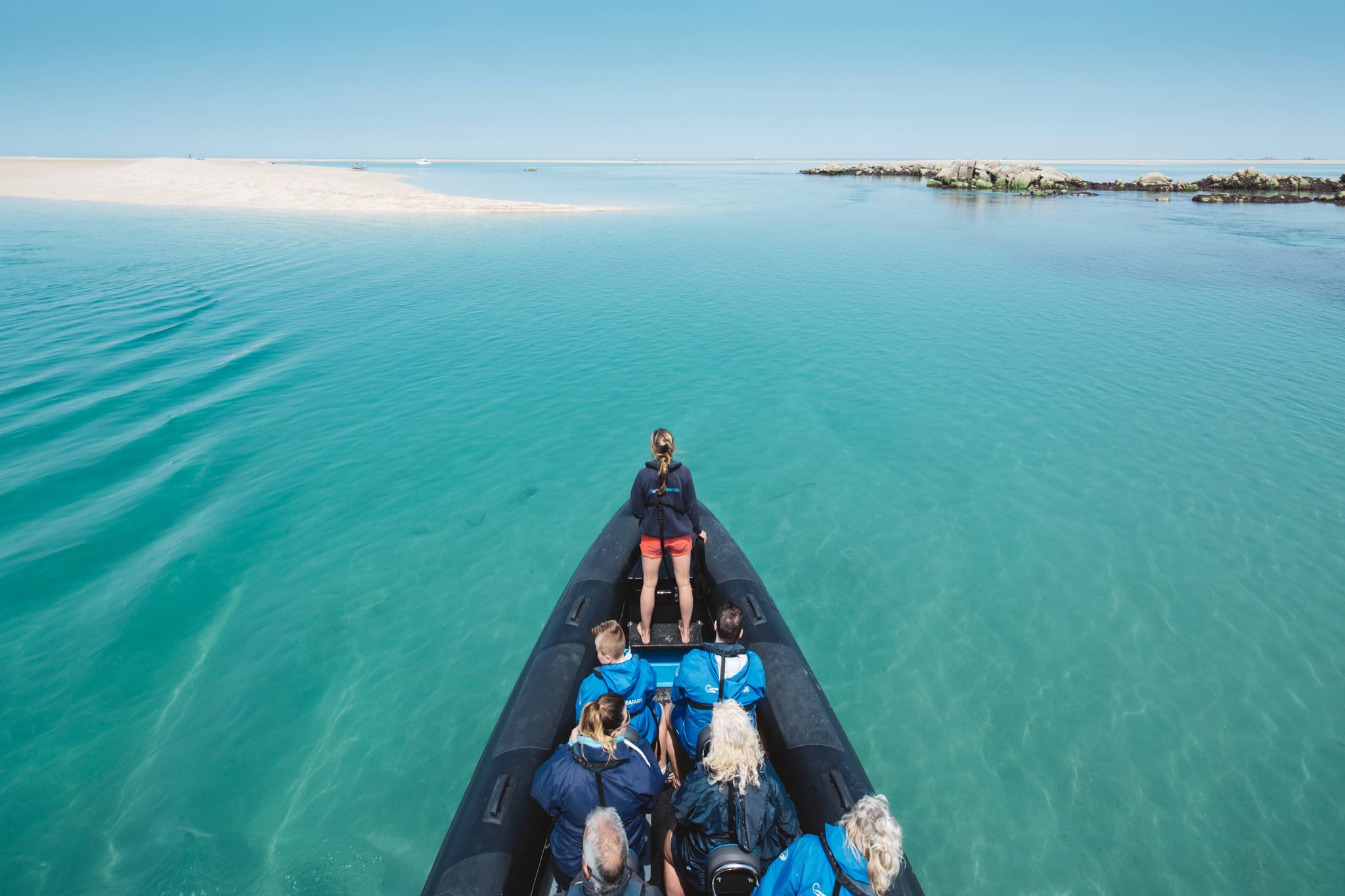 Image Source: Visit Jersey
Though it may be small in size, Jersey offers so many opportunities to get outdoors and explore its rugged cliffs, secluded bays, and gorgeous beaches. Since the sea is warmest in September, you'll want to spend most of your holiday near the water.
Booking a Jersey Seafari tour is one great way to take in the landscape. Take the North Coast route to spot abandoned forts, hidden bays, and the incredible Devil's Hole cave. Or, visit Les Ecrehous and Les Minquiers. These two reefs hold plenty of opportunities for adventure, including paddleboarding, swimming, and spotting wildlife such as dolphins and seals.
Water sports like kayaking and yoga classes on a stand-up paddleboard are always an option, but if you're feeling especially daring, you might also want to try coasteering. The experienced guides at Jersey Adventures will help you swim through caves and gullies along the coastline and even jump off 10-metre cliffs into the sea. That's one excursion you won't soon forget!
Image Source: Visit Jersey
From rocky cliffs to mysterious caves to sandy beaches, there's so much natural beauty to explore on Jersey. Many travellers choose to take in the scenery on long walks: The uninterrupted path along the North coast is particularly popular.
No matter where you are on the island, you're no more than 10 minutes from the sea — making Jersey an ideal holiday spot for sun seekers. Though there's no shortage of easily accessible spots for sunbathing, travellers who are willing to go a bit off the beaten path will be rewarded by two particularly gorgeous, unspoilt beaches. On the southern side of the island, you'll find quiet Portelet Bay — beloved for its golden sands, crystal-clear waters, and a circular tower dating back to the 1700s — down a set of stone steps. You can also take in its stunning scenery from the South Coast route of the Jersey Seafari. To the northwest, you'll find rugged Plemont Beach. At low tide, visitors can discover some of the largest rock caves on the island, along with a natural waterfall. Now that's an Instagram-worthy view.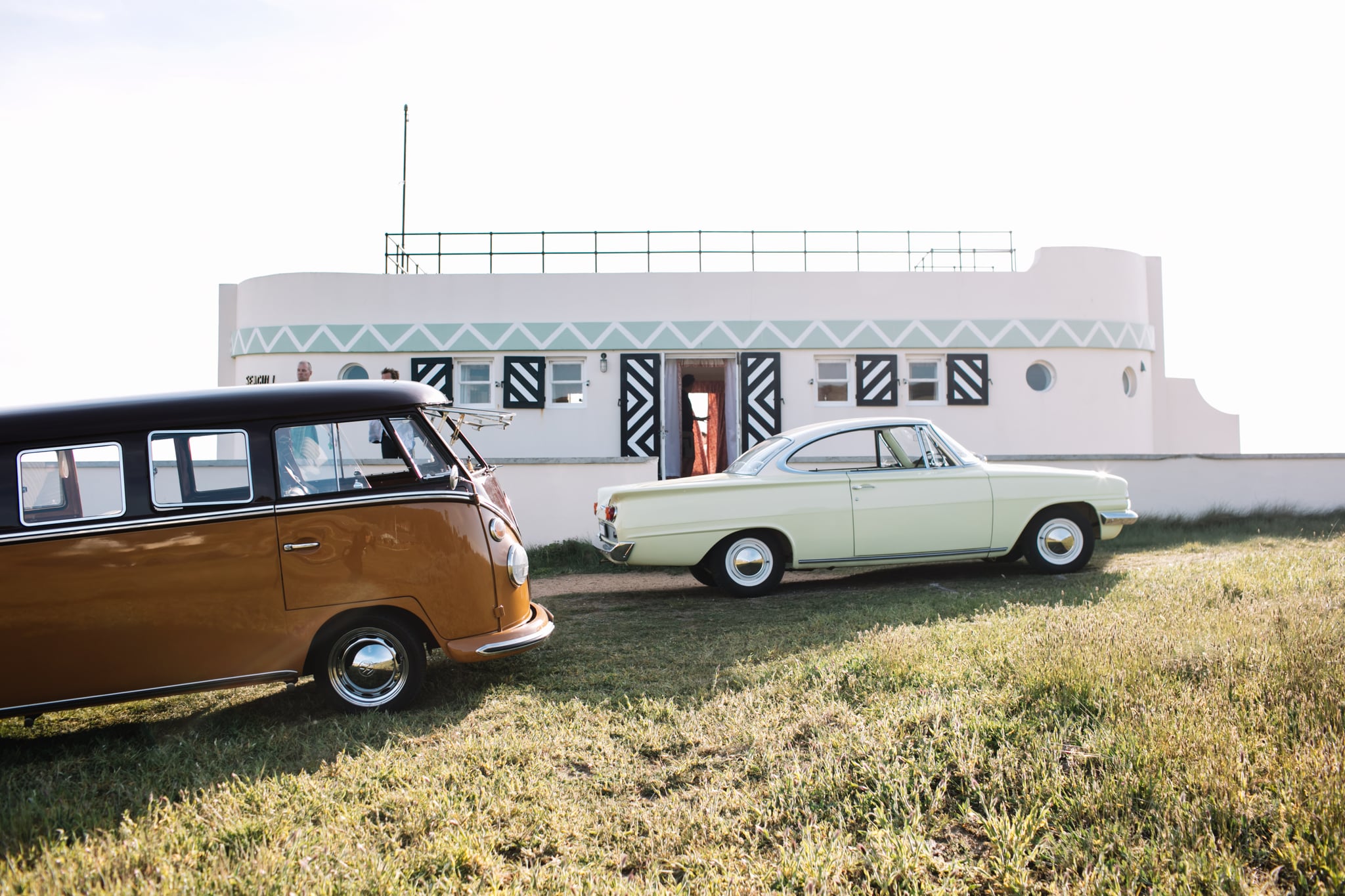 Image Source: Visit Jersey
While there's no shortage of luxury hotels, quaint bed-and-breakfasts, and country inns in Jersey, why not stay somewhere a bit more unique? A stay at Archirondel Tower would certainly be memorable. This abandoned garrison sits on a rocky outcropping in the bay, offering stunning views from the roof terrace.
Nestled in the dunes on the west coast of Jersey's National Park, Barge Aground is another option for travellers looking for something different. The boat-shaped building sleeps six guests and features 1930's-era decor, twin bunk rooms, and an expansive terrace overlooking the bay. Plus, it's a great spot for outdoor BBQs and picnics.
For history buffs, the apartment at Elizabeth Castle would be an unforgettable place to stay. The one-bedroom apartment located inside the 16th-century castle sleeps as many as six people, and once the castle closes for the day, the entire premises (including the private beach) are yours to explore. Since the tides cut off the castle from the island twice a day, you'll have to take the ferry in and out — but it's worth it for such a once-in-a-lifetime experience.
Image Source: Visit Jersey
Of course, no peaceful seaside holiday would be possible this year without Jersey's COVID-19 safety protocols. Before arrival, travellers must complete a form detailing all countries and regions they've visited within the past 14 days. Jersey uses a traffic light system to categorise regions by green, amber, or red, depending on the risk level. Before planning your trip, check your region's classification. Visitors from regions classified as green must undergo a PCR test (the swab test that detects the presence of the virus) upon arrival, but do not need to isolate while awaiting their results. Those from amber regions must take PCR tests on day zero and day five, and isolate until the second negative result. Travellers from red regions must take a PCR test upon arrival and undergo a mandatory 14-day quarantine.
Once you receive your negative test results or complete your self-quarantine, you're free to explore the island — as long as you comply with government regulations, of course. Jersey's government asks everyone to maintain a physical distance of 1 metre from others, wear cloth masks when required, and practice good hygiene by washing hands thoroughly and avoiding touching your face. The peace of mind you'll gain by staying safe throughout your holiday is well worth the extra effort.