Epic App
If Snapchat and Instagram Had a Baby, It Would Be This App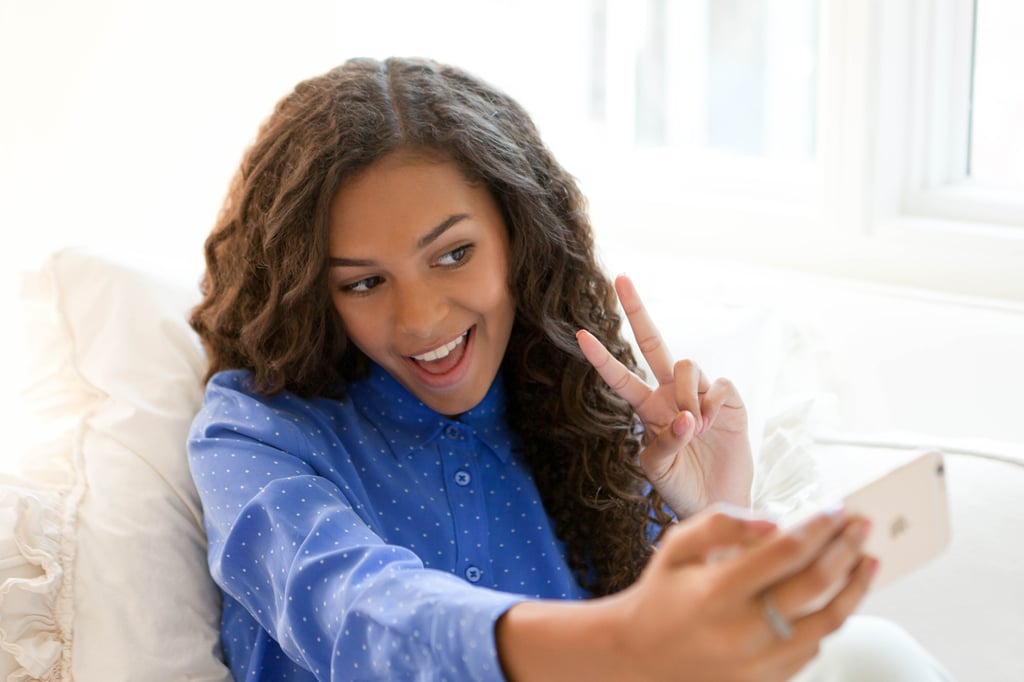 Start making space on your phone. There's a new app called Epic, which combines Instagram's and Snapchat's best features. We bet you'll start using it every day. And the app icon is a unicorn!
To use it, first you need to sign up. Then, you'll recognise a familiar screen that looks like Snapchat's. Take a photo or video, put emoji stickers or filters on it, and hit "Save Moment." That's when you'll really see how different it is. You can either save it to your Story, which disappears after 24 hours, or create another Story that will last for a set amount of time you choose — including forever. Just like Snapchat's stories, you can add more photos and videos to a Story you've made.
The app idea came about when POPSUGAR's CEO, Brian Sugar, was playing around with Snapchat's Story feature. For him, there were some key features missing. He wanted a new app that would take Snapchat's storytelling and combine it with the social features of Instagram and Pinterest's organisation. That's exactly what you get when you peruse the app. Plus, it's a way to finally keep some of your most treasured moments — like those of concerts or trips — saved and viewable over and over again. "It's the new camcorder," said Sugar. Except this time, you will get to see your memories, sans your dad forgetting to set it up and show it off.
As for the app itself, your profile looks like Instagram's and people can view all the stories you've posted. Friends and family can "like," comment, repost, and tag people in comments. You can double tap on a photo or video in a Story and see a feed of what the Story includes. The best part is being able to mention people in a Moment; just write their handle with the @ sign and they'll get a notification letting them know about it. During beta testing, plenty of people were addicted to it in the POPSUGAR offices. Like the sound of that? You can download Epic right now for iOS. An example of what your feed looks like is below.
If you're looking for another awesome way to connect with friends, this is it!
Image Source: POPSUGAR Photography / Mark Popovich