Harry Potter and Fantastic Beasts Romantic Connection
Fantastic Beasts Gives the Sweetest Nod to Ron and Hermione's Love Story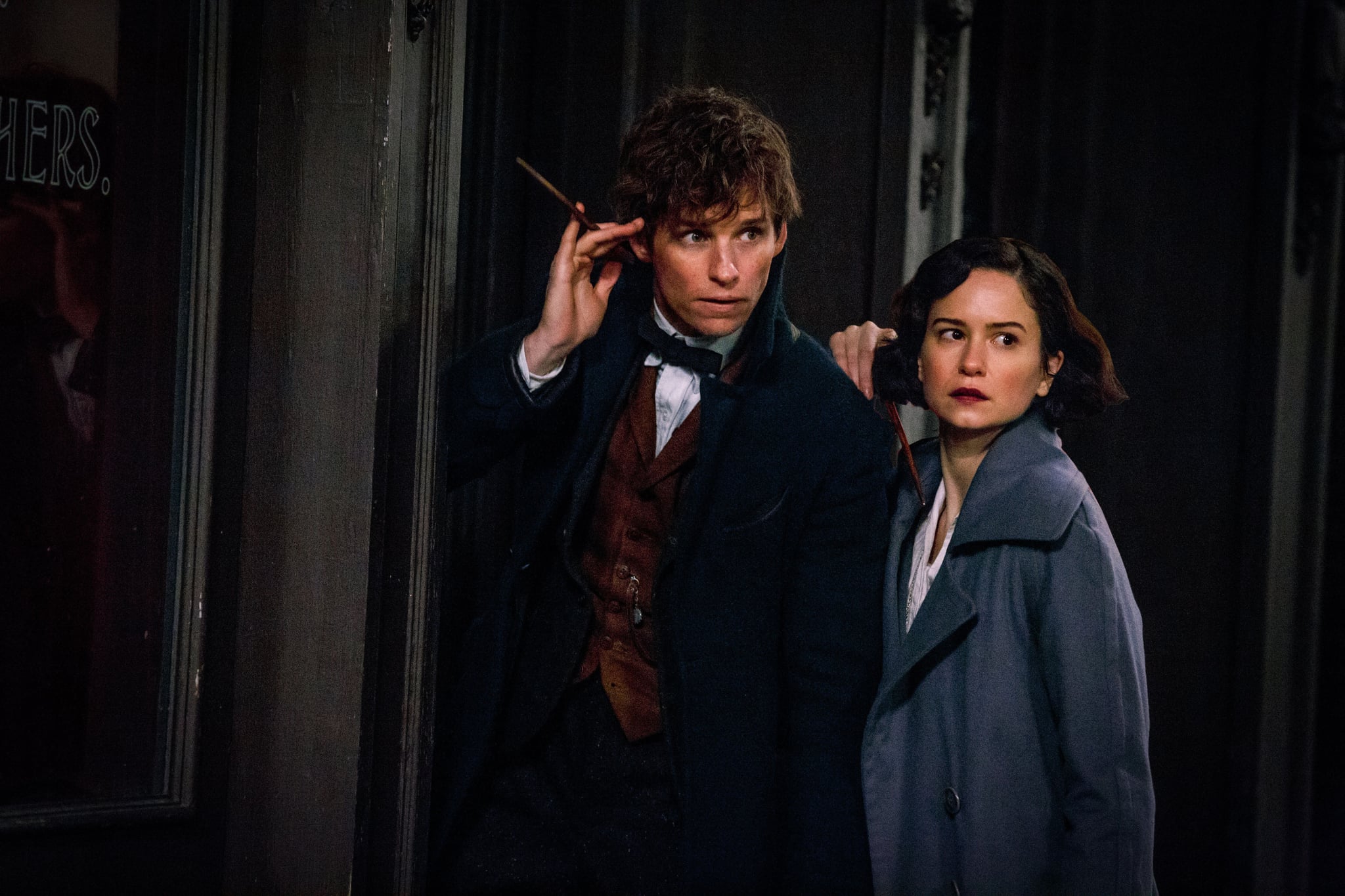 The following post contains minor spoilers for the Fantastic Beasts and Where to Find Them film.
In cinemas worldwide, diehard Harry Potter fans couldn't help but count the ways that Fantastic Beasts and Where to Find Them references the original series . . . but one supersweet nod slipped right past many of the most passionate Potterheads. In case you missed it, here's a hint: Newt and Tina's first meeting is extremely similar to Ron Weasley and Hermione Granger's fateful first encounter on the Hogwarts Express.
when you meet your soulmate for the first time pic.twitter.com/sezrTxzqXq

— emma (@sevendraco) November 24, 2016
Did you catch the reference? Just like Hermione introduces herself as "Hermione Granger, and you are?," Newt Scamander introduces himself to Tina in the same fashion. Then, as Hermione points out the dirt smudge on Ron's nose, Newt tries to help Tina with a smudge of mustard on her lip.
So sweet, right? There's no way this connection was an accident! Perhaps helping a new friend with an embarrassing problem is the way all soul mates are destined to meet in the wizarding world.