Lego Instructions From the 1970s
You Won't Believe These Lego Instructions From the 1970s
Update:
Lego sent us an email confirming the message's authenticity. "Yes, the text is from 1974 and was a part of a pamphlet showing a variety of LEGO doll house products targeted to girls aged four and up from the 1970s," said spokesperson Roar Rude Trangbæk, who added that the text remains relevant to this day across every LEGO product.
Original story:
A photo of a Lego message to parents in the 1970s went viral on Reddit. Mostly because it looks so different from Lego's gender marketing of today.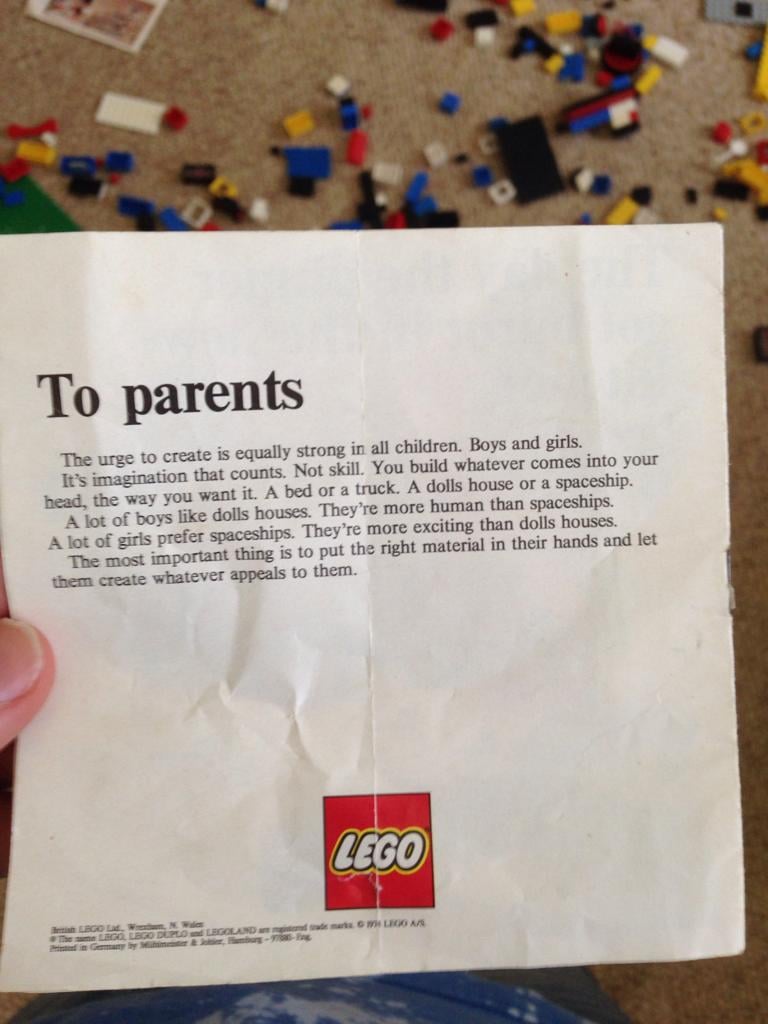 Source: Reddit user fryd_
Inspiring, isn't it? Some commenters have questioned the letter's authenticity, blaming poor formatting and font choice, but the poster alleges that it's real, and we've reached out to Lego for verification.
The letter reminds us of a wonderful Lego ad from the early '80s. Can we please have more like this and less like the sexist Barbie programming book?