RunPee Movie App
If You Always Run to the Toilet at the Worst Time During Movies, You Need This App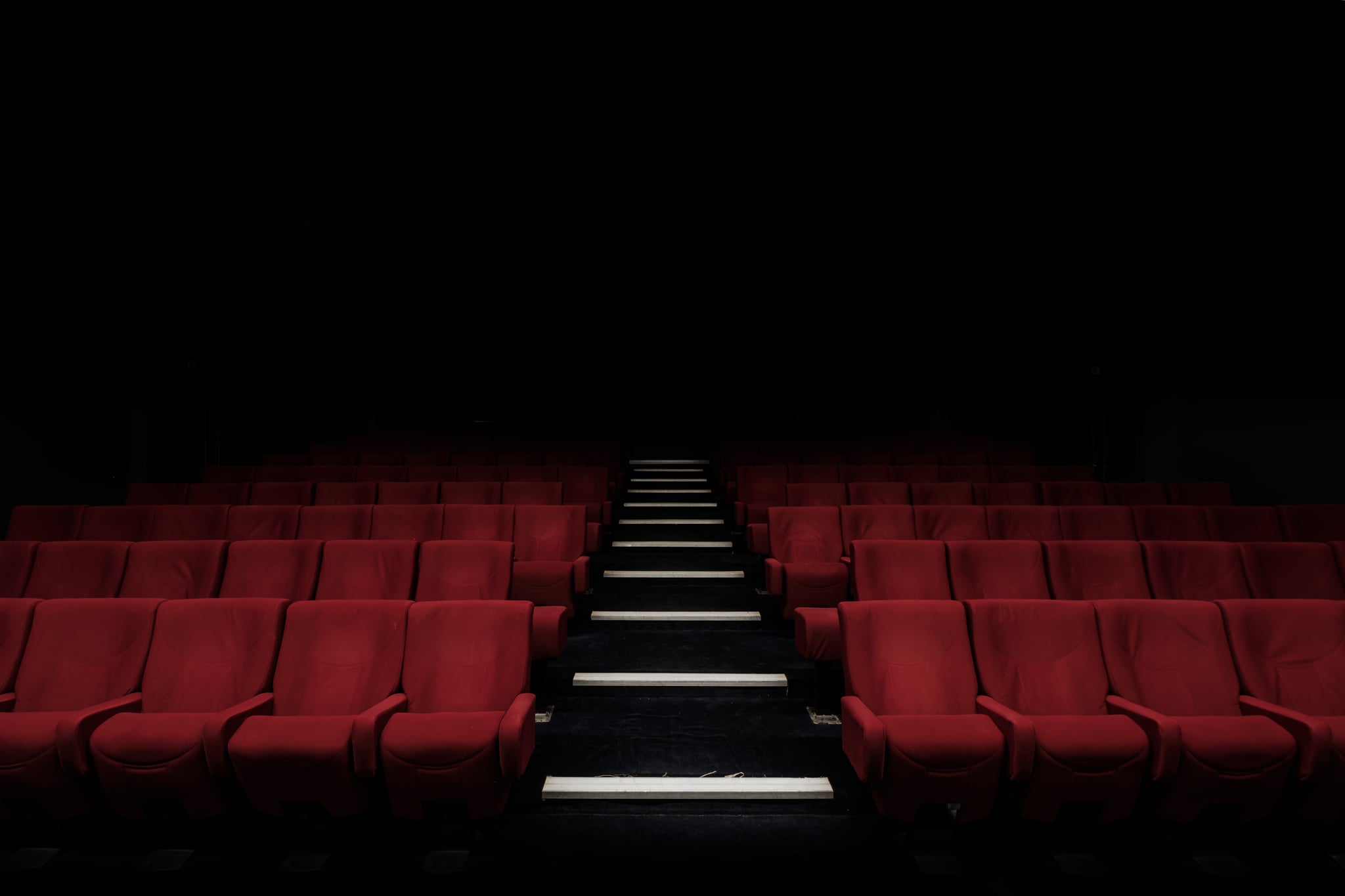 Image Source: StockSnap / Felix Mooneeram
There's always that struggle of needing to go to the toilet during a movie but not wanting to miss the best scenes. I personally experience this problem as a frequent movie-goer, so I know not to drink anything before a lengthy film. But when I go to cinema that serves food and alcohol, it's not like I'm not going to enjoy myself. But that also means having to pee every 20 minutes and missing several crucial scenes, like I did during the Power Rangers reboot.
After the movie (which was great by the way, despite what others may have told you), I realised that I missed some key moments when I couldn't figure out what a friend was referencing. Dammit, I was peeing then. And that's when he told me to download the RunPee app, a free app dedicated to telling you which times during a movie are ideal for a toilet break. That means no more returning to rolling credits or missing the juiciest parts!
The RunPee team goes to the earliest showing possible (usually the Thursday night on opening day), so the app is always up to date. If no one is available to attend, the times will be posted by 9 p.m. (GMT) on that Friday at the latest. And sometimes if it's a popular blockbuster, they'll even have that information up before the release date.
How does it work?
Each movie includes several "recommended peetimes" with the exact quote to cue you, as well as an approximate time window to let you know how long you have. If you tap the clock icon near the top right corner, you can set a timer as soon as the movie begins. You'll be notified with a vibration when it's time to go! To avoid receiving false alarms from texts, it's suggested that you put your phone on airplane mode so that the app is the only alert you get.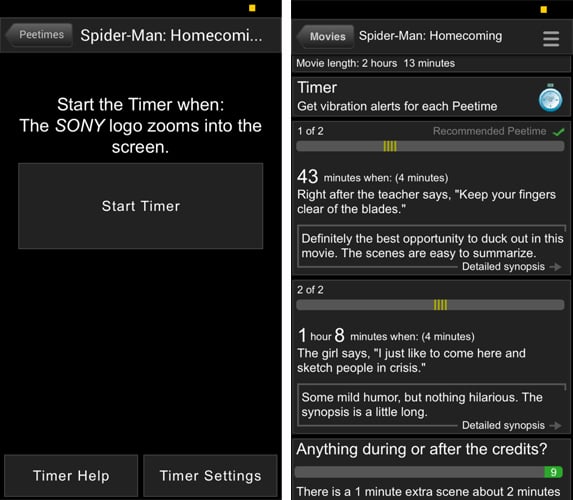 Image Source: POPSUGAR Photography / Nicole Yi
The user even includes a brief and usually humorous reason for they selected that particular slot for you. It's pretty freaking cool!