Too Good to Go Food App Review
Will This App Help Reduce Food Waste in UK Restaurants?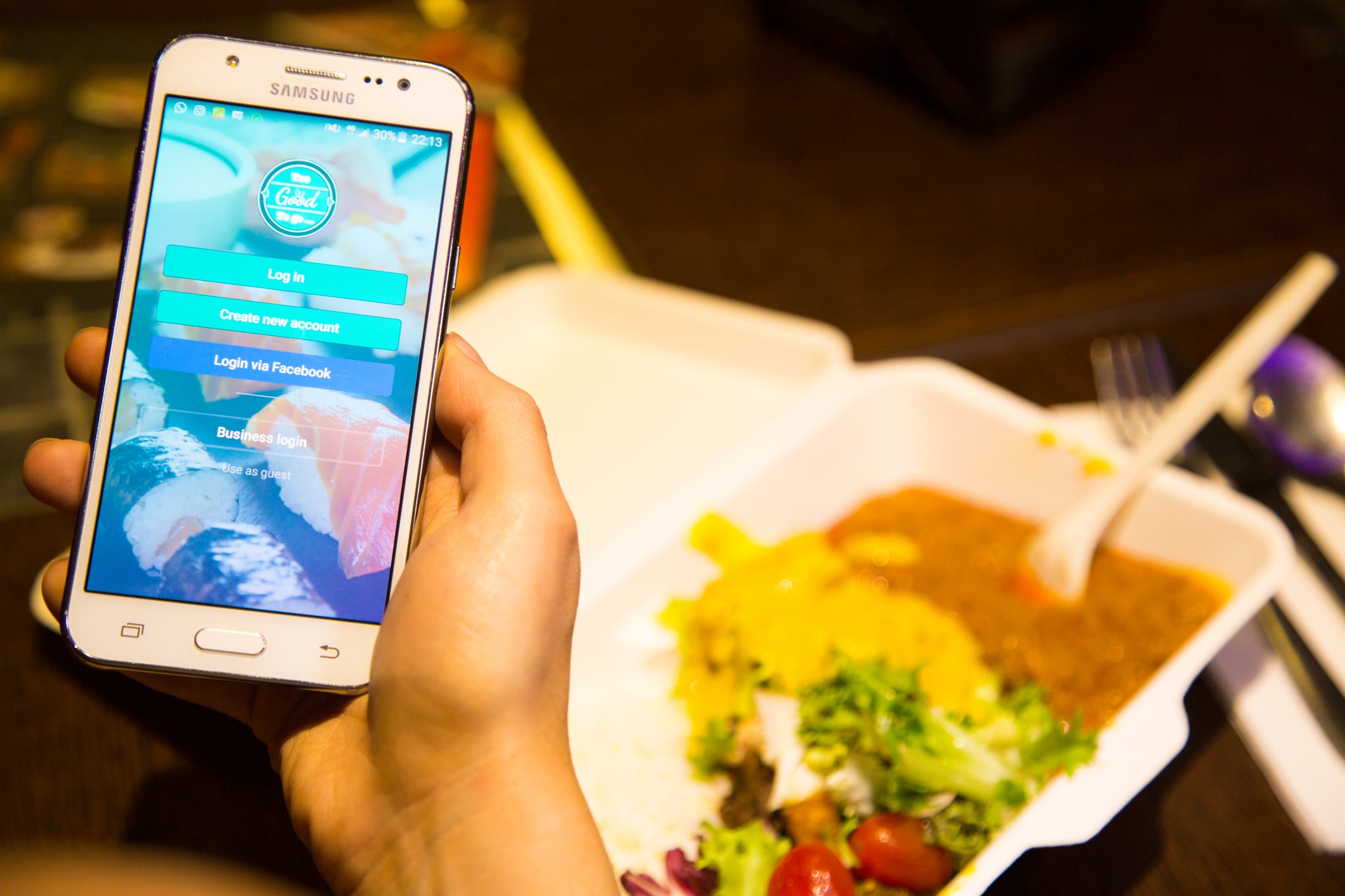 Food waste is a huge issue. It's estimated that a whopping 600,000 tonnes of food gets wasted by UK restaurants each year, but the new app Too Good to Go aims to help combat that, while also feeding hungry people for less. Getting a decent meal in a city for under £5 can be difficult, but the "hyper-local environmental social enterprise" allows its users to buy portions of food that would otherwise be thrown away at a reduced price.
Download the app, and you can scroll through local restaurants, cafes, and bakeries offering food for as little as £2 a portion (going up to £4 for sushi in Shoreditch). Collect it at the allotted time (about an hour before closing) and you have a cheap and tasty meal that would otherwise ended up in the bin. As an added extra to help those in need, you can also choose to pledge £1 to buy a meal and fight food poverty elsewhere in the world.
Too Good to Go rolled out in London this week, and there are already 95 restaurants in the capital signed up to the scheme. Over 40,000 people downloaded the app in just two days, and if my experience is anything to go by, they're loving it. I tried the app out from the POPSUGAR office, and even at noon when I logged in, a lot of the best stuff had already been claimed. Luckily, I managed to find a local Italian cafe offering food for £2.50 a serving, to be picked up from 4:30 p.m. A quick scan of the daytime menu told me dishes cost up to £6.50 at full price, and the reviews of the food were excellent.
So I placed an order through the app (you'll need to prepay by card) and took my digital receipt down to the restaurant at the allotted time. I had my pick of everything that was left on display, which included generous slices of pizza, delicious-looking flatbreads, focaccia sandwiches, and omelettes. Too Good to Go provides recyclable bamboo takeaway containers and paper bags for the food, making it as simple and efficient as possible for the restaurants to dish out the goodies.
My pizatta perhaps wasn't the best value option when it comes to size (the takeaway containers are huge, so those people who claim a dish from a buffet probably get the best bang for their buck) but it was delicious and something I never would have found were it not for the app. The process was smooth and at this restaurant at least, they were completely clued up on how to process my order and package it up. Only days into the launch, that was really great to see.
Too Good to Go aims to solve a genuine problem by offering people something they love: value for money! I can see it really taking off as more restaurants sign up, especially in more residential areas. From students on a budget to people who end up working later than planned with no time to cook, there are plenty of people who'll find a use for this app, and they'll do so safe in the knowledge that they're helping the planet along the way.