Tweets About British Holidays
A Classic British Holiday, as Told by Twitter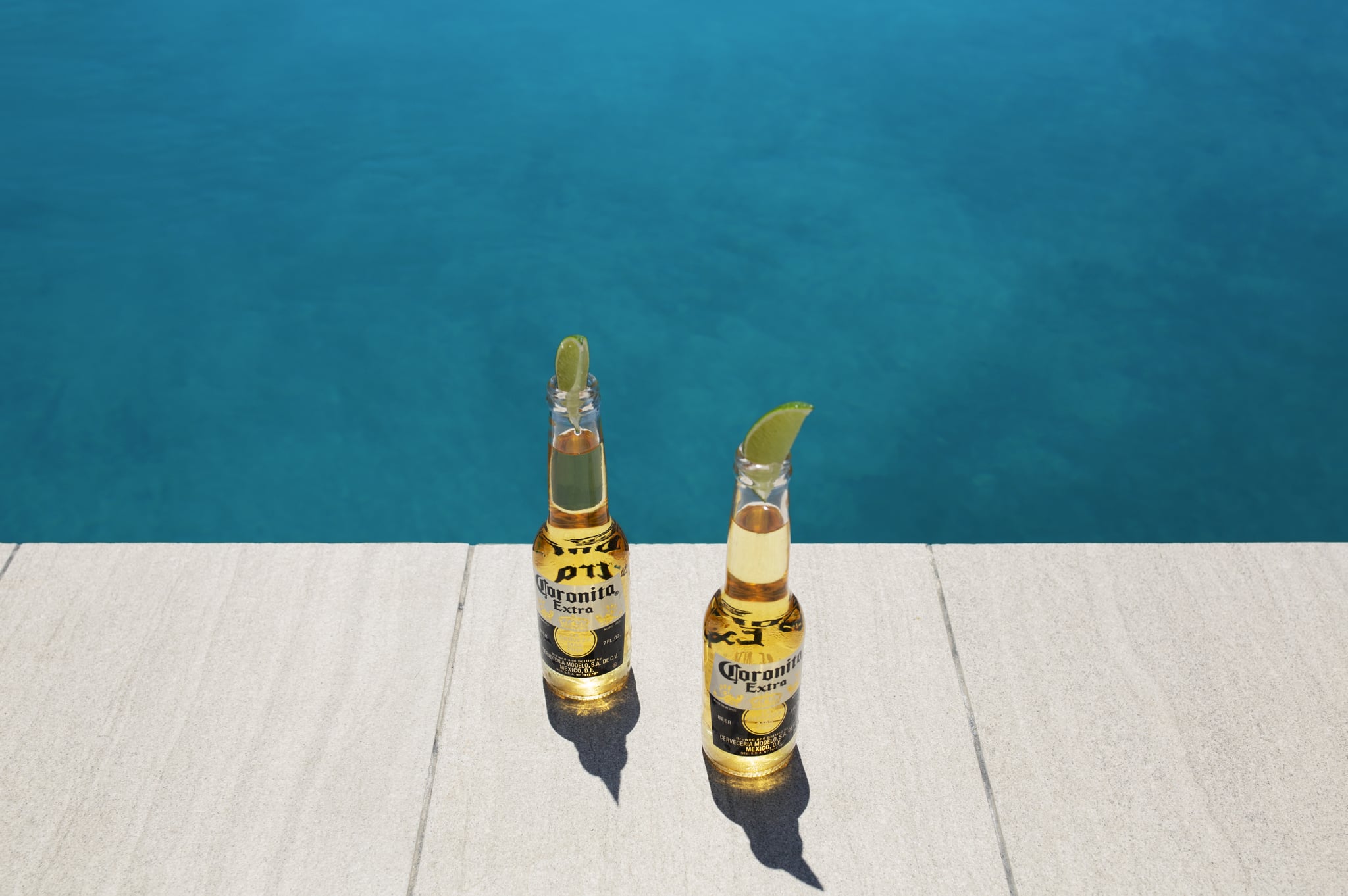 Is there anything better than a Brit on holiday? Flying hundreds of miles to complain about how hot it is, spending the day trying to find an English or Irish pub, and constantly comparing the weather on holiday and at home. You could say we're quite distinct travellers as a nation! Even if you're a more adventurous British holidaymaker, opting to skip the hunt for a proper fried breakfast, I bet you'll have said to someone "can I come in your suitcase" more than once?
Keep reading to see tweets that will have you shouting "so true!"
Why do crisps always taste better on holiday?
Ur weird if ur on holiday n u don't go up to ur hotel room and lay on the bed naked eatin Lays

— JN (@jon1nbz) July 6, 2017
Budgeting for booze always comes first.
I love how the British holiday is based on the price of a pint??? Yeah had a great time it was only two euro's a pint

— b.b (@Benoo_Brown) July 3, 2017
We're obsessed with our tan lines.
Are you even British tho if you don't judge how good your mates holiday was by how good their tan is 😂 pic.twitter.com/SBCenXIMGH

— Offset (@Offset_Music) June 24, 2017
Whatever the weather, we'll find a way to complain about it.
Coming on holiday for the weather then moaning it's too hot, the most British thing ever!

— Danny Coles (@2Scoooops) June 23, 2017
Alcohol is acceptable at any time of day.
Just landed in Spain for work. Never ceased to be astounded by British holiday makers' capacity for JD and coke at 7am 😳

— Jeanie Finlay (@JeanieFinlay) June 21, 2017
Really though, it warms up when you get going.
If you don't say "it's not bad once you're in" in the swimming pool on holiday are you even British?

— Saiyan Princess 👑 (@CacheKAlleyne) June 20, 2017
"Have a lovely holiday, bring the sunny weather back with you."
Are you even British if you don't tell someone to bring some sun back with them when they go on holiday

— Michael Potts (@pottsy1998) June 28, 2017
We just can't hack the heat.
Are you even British if you don't say "ooo that's a nice breeze" every time there's a breeze on holiday

— Lu (@reltubycul) June 27, 2017
It's inevitable.
No matter where you go on holiday.. all British end up in either an English or Irish bar 🍺🦁

— Jamie McNaughton (@JamieMc_) June 24, 2017
Image Source: The Great British Bake Off
Image Source: POPSUGAR Photography / Sheila Gim