Viral Cards Against Humanity CEO Ad Targets Barack Obama
Cards Against Humanity's CEO Job Listing Is Going Viral For 1 Hilarious Reason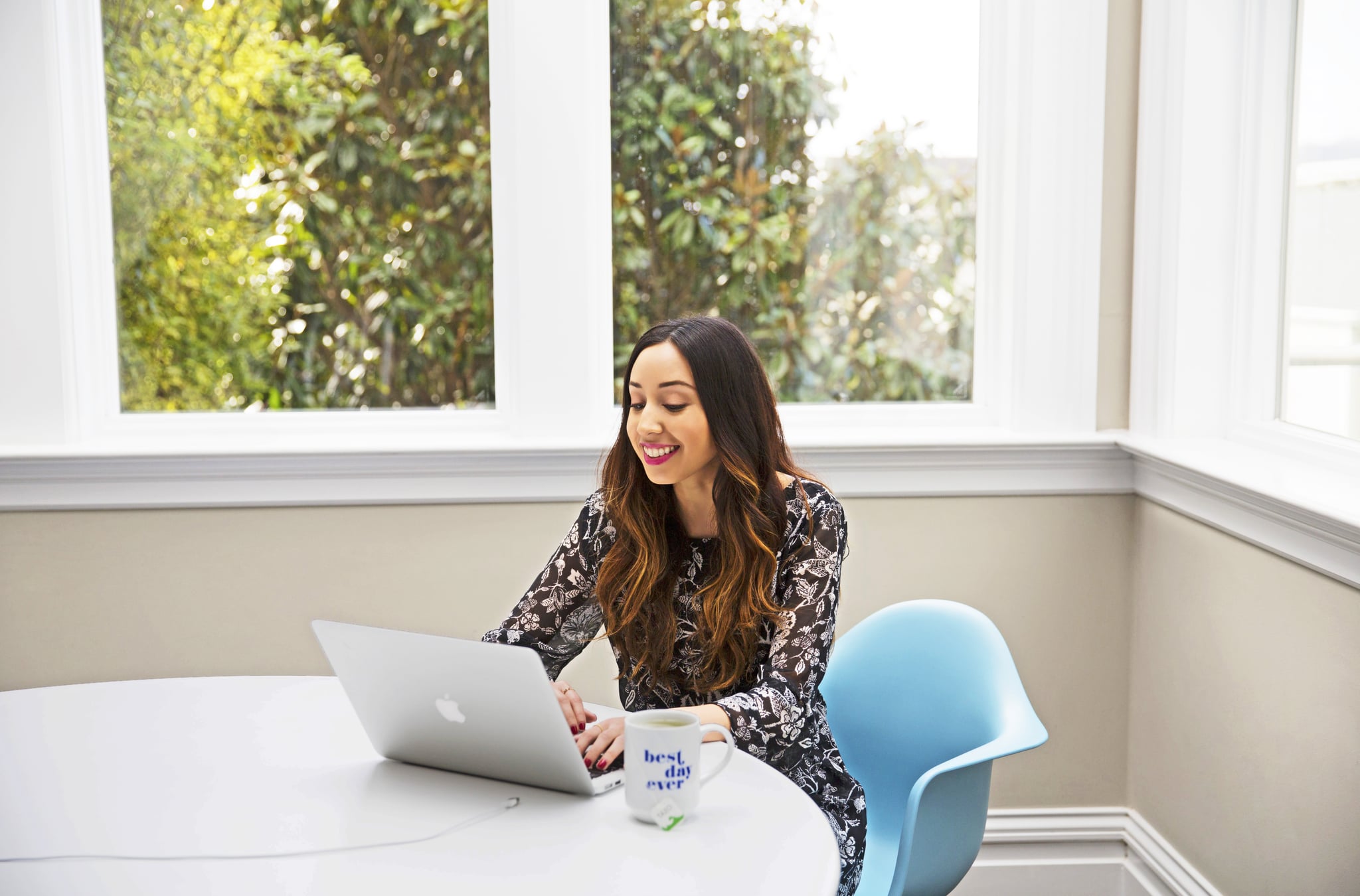 It looks like Cards Against Humanity is in the market for a new leader, but the company has one very specific candidate in mind — someone who may or may not have just led the entire country for eight years.
Yep, that's right. The business behind your favourite inappropriate card game really wants Barack Obama to be its new CEO, and is going to great lengths to get his attention. The makers of the party game posted detailed job listings in both the Chicago Tribune and on Craigslist to advertise the open position with some strangely particular requirements. Some of the qualifications include:
Willing to inherit the consequences of eight years of irresponsible spending
Experience hunting terrorist masterminds
Minimum eight years experience President of the United States of America or equivalent nation
Must currently hold a national approval rating of 57.2 percent or higher
The humorous ad goes on to say that "the ideal candidate will be excited to travel for work and be a recipient of the Nobel Peace Prize." It doesn't get much more obvious than that. The benefits of this position? "Health/dental/vision insurance (while available)" and unlimited access to almonds, as a nod to Obama's nightly almond-eating habit. You can read the full-length version of the viral ad on Craigslist's website or see it below.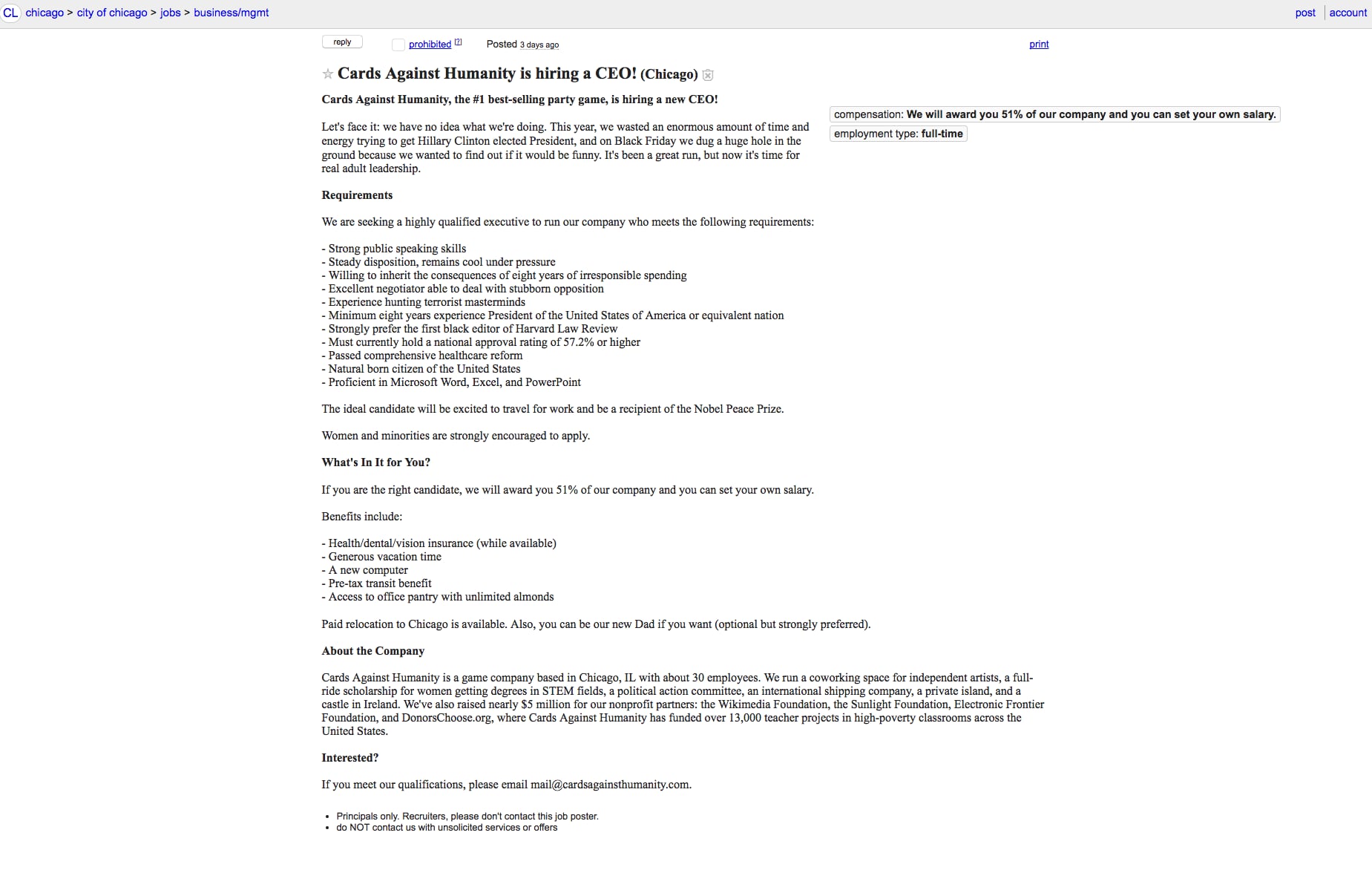 So far, the former POTUS has not responded to the company's plea for his leadership skills, but we can only hope that he does because it's sure to be an entertaining reaction. In the meantime, you can catch us playing the Donald Trump version of the hilarious card game.
Image Source: POPSUGAR Photography / Sheila Gim