What Did PewDiePie Do?
What Did PewDiePie Do Now?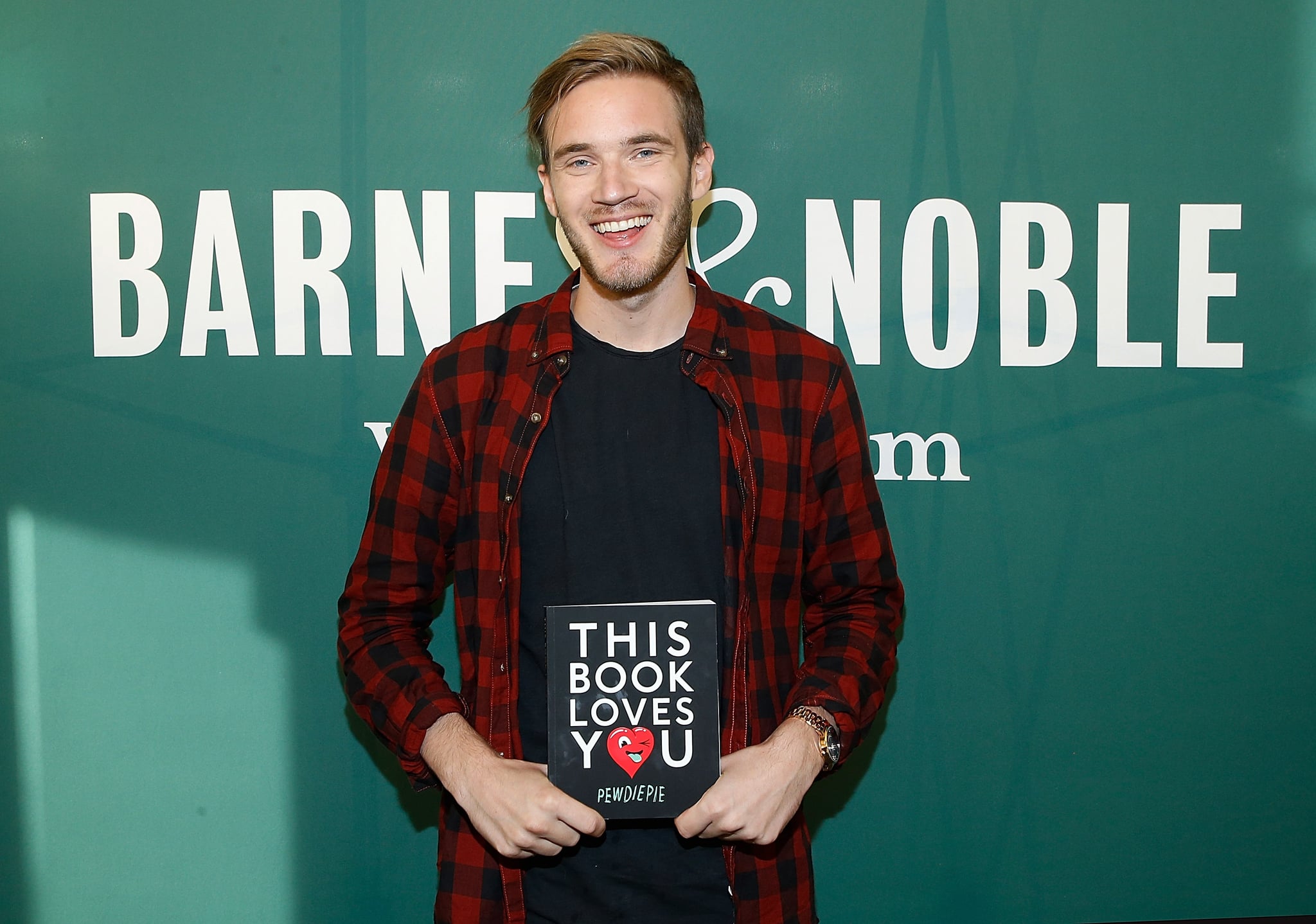 YouTuber PewDiePie (aka Felix Arvid Ulf Kjellberg) might be the most successful person on the video platform, but he's also a lightning rod for controversy. The 27-year-old online star has attracted unwanted attention for years by employing ethnic slurs for jokes, attacking those who disagree with him, and generally aspiring to shock anyone who comes his way. How did he get to where he is today? Here's a timeline of his rise — and various stumbles — in online celebrity.
PewDiePie posted his first video on Oct. 2, 2010. The Swedish web star's humble beginnings came from a "Minecraft" video featuring a zombie who had spawned in an unlikely place and PewDiePie joking with a friend in Swedish. The video has nearly seven million views to date.
He reached a million subscribers in under two years. By July 2012, PewDiePie had gained a loyal following of a million YouTube subscribers, a group that he refers to as his "bros." His channel consisted mostly of vlogs and "Let's Play" videos.
By late 2013, PewDiePie was declared the most popular YouTuber. More than Rihanna, more than Justin Bieber, PewDiePie secured the title of No. 1 YouTuber with 11.941 million subscribers and over 2.2 billion views.
In 2014, his subscriber base more than doubled — and he started making a lot of cash. Less than a year after PewDiePie topped the YouTube subscriber chart, it was reported that he had grossed $4 million in 2013 from video advertising, an estimation that was assumed to range from $1 million to nearly $17 million. His subscriber base also swelled to 27.7 million.
PewDiePie became so popular that he had to turn off his comments. PewDiePie bemoaned how weighed down by comments he was in September 2014 and announced that the function would be disabled for his 30 million subscribers. He said they were "mostly spam" and eventually shared that the change made him happier.
He signed a publishing deal with Penguin Random House. The book was a hit. The YouTuber struck a deal with the book producer in June 2015 with the intent of producing a 250-page book of advice and quotes. The deal yielded This Book Loves You, a work that his 37 million subscribers loved so much, it was declared a bestseller by November of that year.
It was announced that PewDiePie made $7.4 million in 2014. The announcement saw the star do what he does best: address the subject candidly while calling out so-called haters.
Atop a bestseller and major cash flow, PewDiePie saw online, video game, and televised success. In September 2015, he was the first person ever to reach 10 billion views on a YouTube channel. Simultaneously, he released his own action game called PewDiePie: Legend of the Brofist. He became so successful at this point that he crossed over from the Internet to television, getting interviewed by Stephen Colbert in October 2015 and playing himself in a South Park cameo in December 2015.

PewDiePie launched his own network in early 2016. Called Revelmode, PewDiePie partnered with Disney's Maker Studios to launch the online network in January 2016. The intention was for PewDiePie and his fellow digital influencers to create original series and develop games, in addition to commercial and philanthropic work.
He became the star of YouTube Red's premiere show. Scare PewDiePie, a reality-action show staring the YouTuber, debuted in February 2016 on YouTube Red and was the new digital network's featured series. The show was successful enough to earn a second season, which was announced in late Summer 2016.
PewDiePie became embroiled in a spon-con scandal. Warner Bros. paid influencers like PewDiePie to create positive content to promote a Lord of the Rings-related game in 2014. The Federal Trade Commission eventually cracked down on YouTubers and the like for not being transparent enough in these sponsorship deals, taking Warner Bros. to court. The parties settled the matter in July 2016, a fiasco that PewDiePie referred to as "kind of bullsh*t." At this time, his subscriber base was over 46 million.
He made a joke about ISIS at Twitter's expense. While trying to explain why he was "unverified" on Twitter, PewDiePie went on a rant about joining ISIS in August 2016. The bit was met with confusion and he was eventually suspended from the platform before noting this "joke" was intended to be a comment on how silly Twitter's verification process is.
PewDiePie's game about being a YouTuber is released to massive success. PewDiePie's Tuber Simulator was announced in August 2016, released in September 2016, and became the App Store's top game by the end of the month. The demand for the game was so big that the publisher's servers crashed.
PewDiePie was named the wealthiest YouTuber. With nearly 50 million subscribers in December 2016, the YouTuber was declared the "wealthiest YouTube creator" with $15 million in earnings from June 2015 to June 2016.
The YouTuber claimed he would delete his channel but ended up pranking his audience. After threatening to can the channel that he built his success on in December 2016, PewDiePie revealed the intention behind his hype: he was actually deleting an alternate channel of his, a fact that many decried as high trolling.
At the start of 2017, PewDiePie appeared to say the "n-word" in a video. PewDiePie shared a video with his 51 million subscribers on Jan. 6, 2017, that contained a racist slur. The star went on to retweet a hashtag using the "n-word" as well.
PewDiePie faced huge fallout after joking about "death to all Jews." On Jan. 11, 2017, after repeated reports of the star using Nazi imagery in jokes, PewDiePie posted a video featuring two men who he hired with a banner reading, "Death to all Jews." The video stayed up for more than a month and caused a career implosion: Disney dropped the star from its Maker Studios network, YouTube cancelled his show and removed him from its premium advertising, and his network Revelmode was shut down. The star defended his actions, claiming his joke was taken out of context by the media. PewDiePie eventually apologised and removed the video on Feb. 16, 2017.
PewDiePie said he will become "family-friendly." The star announced in a video on April 10, 2017, that he was pivoting to a more "family-friendly" tone after losing advertising revenue. "Definitely no more Hitler jokes," the YouTuber said.
After Charlottesville, VA, the YouTuber doubled down on his anti-hate-speech point of view. PewDiePie announced in a video on Aug. 16, 2017, that he wanted to distance himself from "all this" after realising that, yes, there really are Nazis in 2017 and that his jokes feed their agenda.
Despite previously renouncing and distancing himself from hate speech, PewDiePie dropped the "n-word" during a live stream. The YouTuber streamed gameplay of a shooter game on Sept. 10, 2017, that featured his use of the "n-word." Game developers are taking matters into their own hands to revolt against PewDiePie by filing copyright takedown demands to bar the YouTuber from using their games in the content he shares with his 57 million subscribers.