What Is the Gradient App?
The Gradient App Is All Over Instagram — Here's How to Find Your Celebrity Lookalike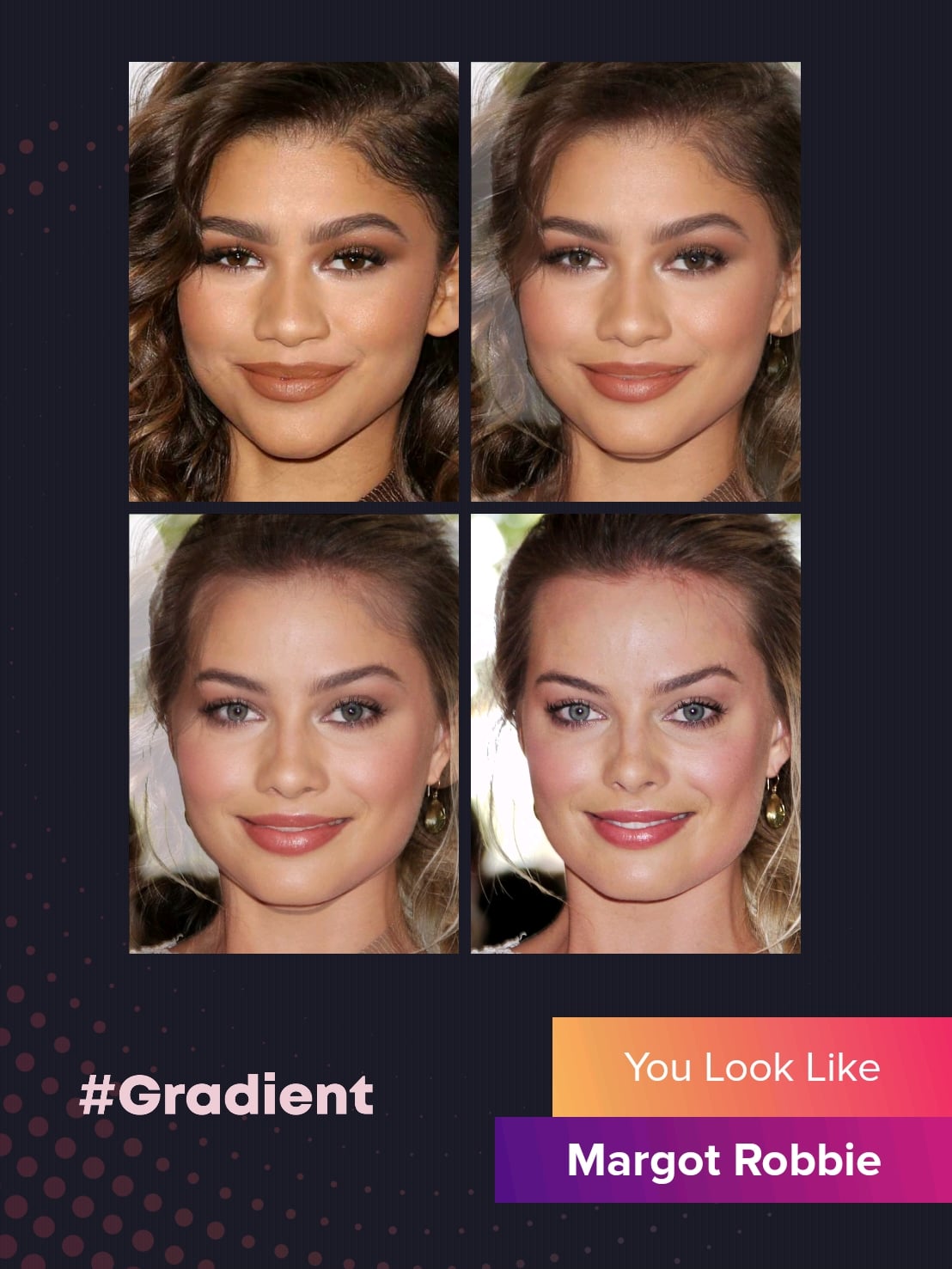 If you, like us, are hooked on Instagram, then you may have noticed a fun new app popping up all over your feed – Gradient. The celebrity-endorsed app, which was first promoted by the Kardashians and has now gone viral, uses your selfies to search through an archive of famous faces to find your celebrity doppelgänger — cool, right?
How Gradient works is that you can either take a selfie from within the app or choose an existing selfie from your photo gallery. Then, the app does its digging and matches your features with the celebrity that looks most similarly to you — matches can be anything from famous popstars to historic figures and lesser-known names. After matching your face with a famous person, the app generates a four-photo spread with your photo to the far left, the celebrity's photo to the far right, and your morphed faces in the middle. Kind of fun, kind of weird, but of course, we're going to try it. Gradient is available on iOS and Android with a three-day free trial, after which you'll be locked into a yearly subscription of £19.49 unless you adjust your preferences to a monthly subscription fee of £4.89.
Face-morphing and tweaking apps like Gradient are definitely the fascination of the moment. Gradient is only a new addition to a range of face-tweaking apps like FaceTune and face-morphing apps like FaceApp which have taken Instagram, and social media, by storm. It seems that our curiosity with transforming and tweaking our digital personas is just getting started.
Image Source: Gradient