Vanessa Hudgens Wears a Mermaidcore Bikini on the Beach
Vanessa Hudgens's Mermaidcore Bikini Look Includes Subtle Pearl Details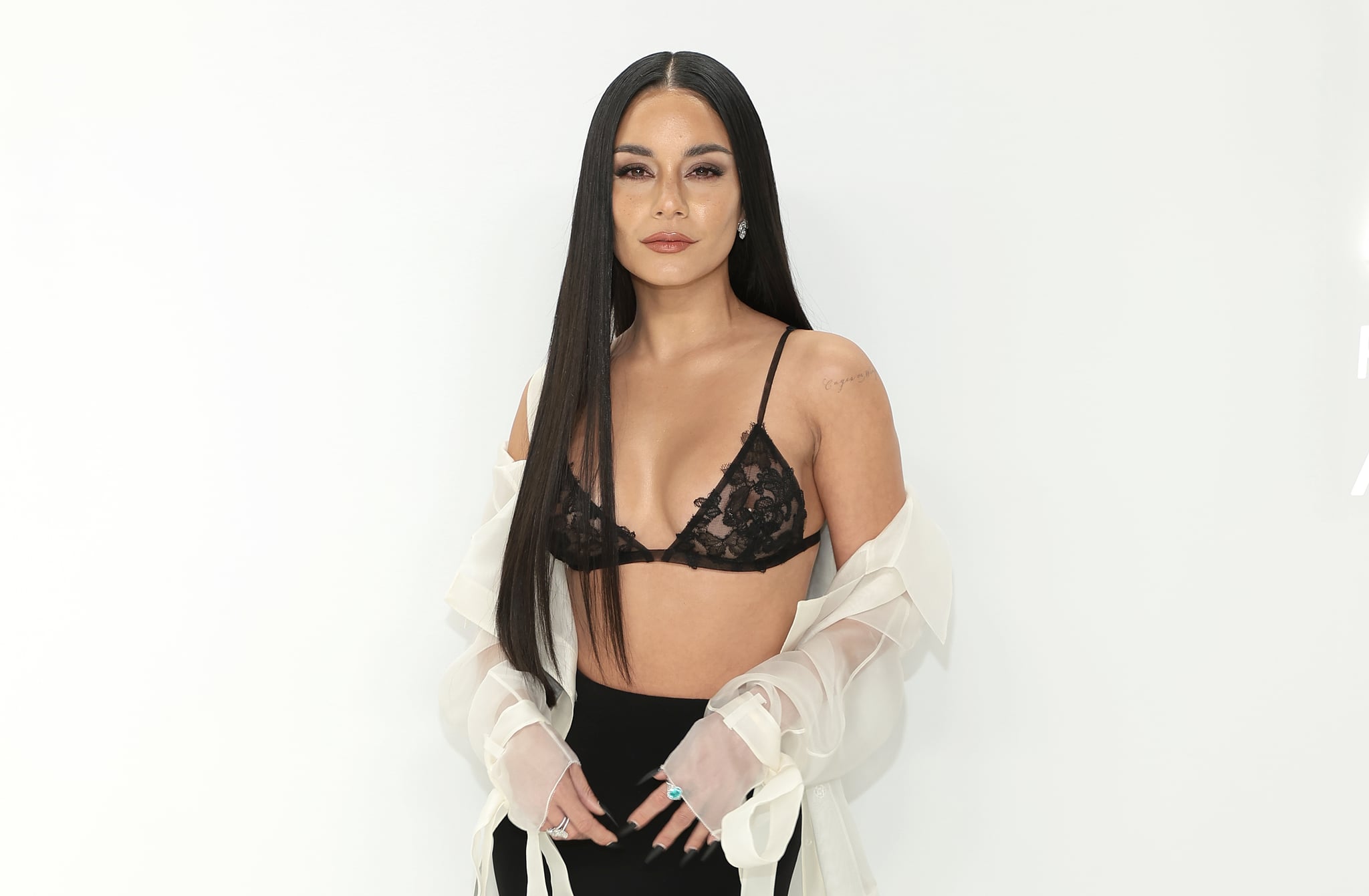 School's out, scream and shout! Summer is coming in hot, and Vanessa Hudgens definitely got the memo. In a May 30 Instagram video, the actor posted her latest tropical bikini as she walked toward the ocean with a drink in hand and beach bag in tow. Her Heart of Sun suit featured an underwire bikini top with a white tie, green leaves, and purple flowers. The high-waisted tie bottoms included a similar print, with delicate pearls adding to the mermaidcore feel.
While Hudgens didn't share an extensive look at her styling of the suit, her chosen pattern also comes in a matching micro mini skirt, according to the brand's website. To accentuate the details on her suit, she added delicate pearl jewellery, finishing the beachside outfit with oversize Ray-Ban sunglasses. "Happy summer," she wrote to her followers, letting the wind blow through her curly hair with Childish Gambino's "Feels Like Summer" playing in the background.
Last summer, Hudgens showed lots of love to the thongkini trend, stepping out in a plethora of tiny bikinis. Staying true to her bright and bohemian sense of style, she wore everything from ornate gold body chains to high-cut bottoms that showed off her hip tattoo. This latest look, reminiscent of the mermaidcore trend taking the red carpet by storm, is something she's only ever dipped her foot into, with accessories like a pearl starfish necklace or seashell earrings. Read on to see Hudgens looking like a full-on mermaid as she welcomed the sunny days ahead.