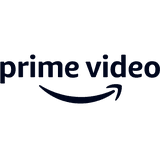 We've partnered with Prime Video to introduce you to The Wilds, a dark drama that sheds new light on what it means to be a teenager. Watch the first season starting 11 Dec.
Being a teenager is hard enough under normal circumstances — let alone while stranded on a deserted island. In The Wilds on Prime Video, that's the reality for teenage girls who thought they were on their way to a luxe wellness retreat when their private jet crashes.
Suddenly, all of their lives are totally disrupted. They not only have to contend with surviving their new reality, but they also have to deal with lingering emotions from their old lives. As Leah says in the first episode, being a teenage girl is the real living hell.
Though their situation may be extreme, the characters on The Wilds are dealing with feelings that every young woman has experienced. Read on to find out why this show is surprisingly relatable, then catch The Wilds on Prime Video to find out for yourself.