Source: E4 – Made in Chelsea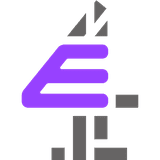 Glitzy nights out, fabulous parties, and a steady stream of intrigue have cemented Made in Chelsea's status as a pop culture icon over 22 series. When the latest series premiered in October, it brought viewers right back into SW3 lifestyle — complete with relationship drama, love triangles, and so much more.
With the cast back on Kings Road and on our TV screens, we caught up with a couple of diehard Made in Chelsea fans to find out exactly what has kept them hooked over countless episodes. Here's why they're still tuning in after all this time.