Beginner's Skincare Routine
How to Start a Beginner's Skincare Routine If You Have No Clue and No Time
As POPSUGAR editors, we independently select and write about stuff we love and think you'll like too. If you buy a product we have recommended, we may receive affiliate commission, which in turn supports our work.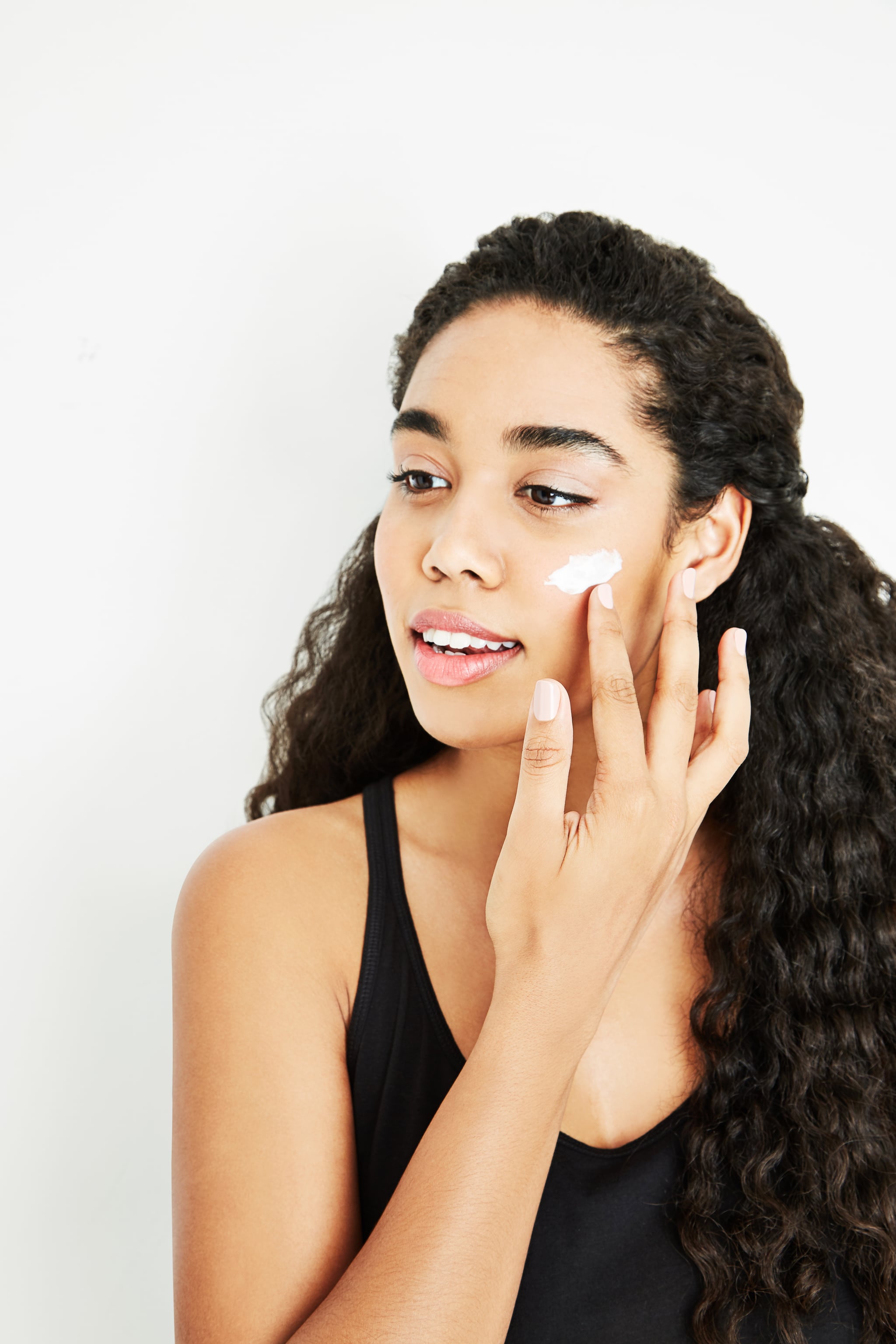 Skin care is serious business, and with more #shelfies than ever before and longer routines than we care to admit (I've even seen some people with skincare spreadsheets!), it's easy to get confused.
Ten-step skincare routines might be the way forward for some, but for those with no time or no clue, simple skin care is the way to go. Simplistic doesn't mean it's any less effective; in fact, cutting back the ingredients could be just what you need for your best skin yet. Overloading the skin with multiple products could be doing more harm than good if you don't know what you're doing. The key to having healthy skin is supporting the skin barrier by not stripping it. Likewise, doing nothing for the skin probably won't give you the glowing results you're after. If you want to address those skin concerns, put down that bar of soap and pick up the SPF.
The main aims are to keep the skin clean (particularly if you wear makeup), hydrated, and protected from the sun (every single day!). These three simple steps are likely to solve common skincare concerns. Follow this as a rough guide, suitable for most skin types, if you're looking for a simplified routine.
A.M.
Cleanse with a gentle cleanser such as Cerave Hydrating Cleanser (£9) or Neutrogena Hydro Boost Hydrating Gel Cleanser (£4).
Follow this with a light day moisturiser like Clinique Moisture Surge (£24) or Cetaphil Daily moisturiser (£9) followed by an SPF such as NIOD Survival 30 (£25).
Alternatively, if you don't like layering too many products, try a moisturiser then a foundation such as Clarins Everlasting Cushion Foundation SPF 50 (£23) or Bare Minerals Complexion Rescue Tinted Hydrating Gel Cream SPF 30 (£28) that contains SPF. It's much better to use a separate SPF, though, as in the amounts you use them, foundations and tinted moisturisers will never give you full protection. Remember, SPF protects you from ageing as well as burning and it isn't just for sunny days.
P.M.
Use Bioderma Sensibio H2O Micellar Water (£10) or an oil-based cleanser like Clinique Take the Day Off Cleansing Balm (£23) and a good quality muslin cloth to cleanse. If you wear makeup, you might want to follow up with another cleanser (to double cleanse) such as Cerave Hydrating Cleanser (£17) to remove all traces of leftover makeup.
Follow up with a night moisturiser such as Embryolisse Lait Crème Concentre (£17).
Once a Week
One of the biggest problems people make when it comes to skin care is exfoliating too often with a product like an apricot scrub. This can compromise the skin barrier and possibly cause issues down the line. Use a gentle rice-enzyme-based exfoliator like Dermalogica Microfoliant (£13) once a week to remove dead skin cells.
Once you've mastered the basics or want to tailor your skin care more for your skin type, incorporating acids or masks into your regimen can really improve the skin if used correctly.
Image Source: POPSUGAR Photography / Diggy Lloyd