Why We're Personally Invested in Celebrity Breakups 2023
Why Are So Many of Us Personally Invested in Celebrity Breakups?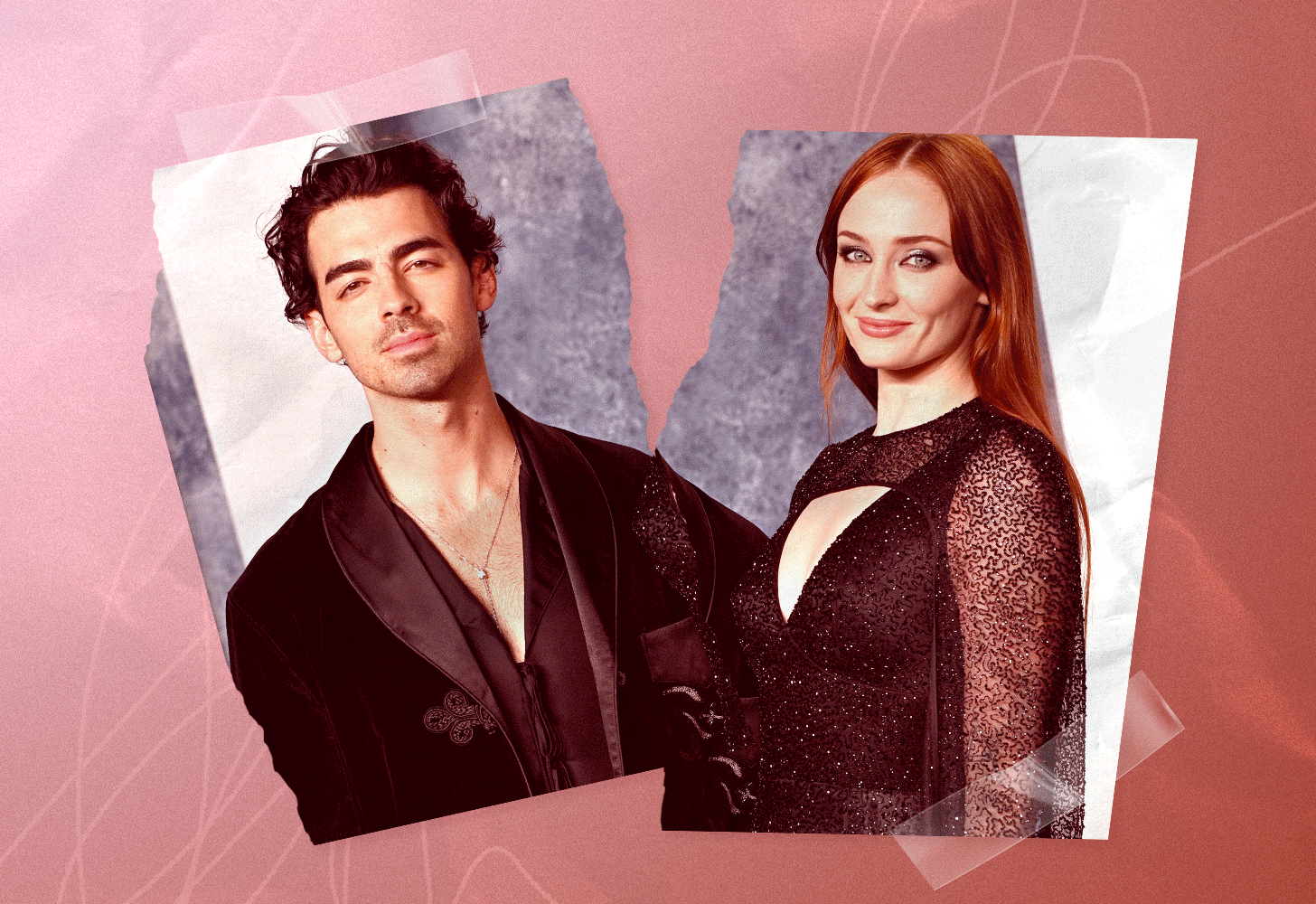 I'm sorry, I can't right now, I'm going through a breakup — well, my fave celebrity couples are. And I'm in mourning.
So far, 2023 has felt unprecedented in terms of long-term, fan-favourite Hollywood relationships ending. Left and right, our social media feeds have been overwhelmed with the gut-wrenching "so-and-so called it quits after XYZ years together" announcements, and my fangirl heart simply can't take it anymore.
"It still hurts like we've been personally victimised by the breakup."
Sure, every year high-profile Hollywood romances end. But for millennial and Gen-Zers, this year has been particularly cruel. Take a walk down (painful) memory lane, and you'll see why. The whirlwind started in March, when Reese Witherspoon and Jim Toth parted ways after nearly 12 years of marriage. Mere weeks later, Taylor Swift and Joe Alwyn called it quits after six years of dating. The following months saw the demise of other promising couples: Billie Eilish and Jesse Rutherford, Rosalía and Rauw Alejandro. And long-term partnerships kept heartbreakingly, surprisingly shattering, too: Billy Porter and Adam Smith split after six years of marriage, as did Ricky Martin and Jwan Yosef; Sofía Vergara and Joe Manganiello announced their divorce after seven years of marriage; and Ariana Grande and Dalton Gomez split after two years of marriage.
And perhaps the worst split of all (in my humble opinion): Sophie Turner and Joe Jonas announced their plans to divorce earlier this month, and I'm still processing it by consuming exorbitant amounts of TikToks of Joe singing "Hesitate" (the song he reportedly wrote about Turner from the Jonas Brothers' "Happiness Begins" album).
When I shared my devastation on my personal social media over Jonas and Turner's split, a ton of my friends and followers slid into my DMs and corroborated my feelings with outpourings of "this can't be real" and "I will never get over this." It all led me to wonder, how did we all get so invested? We're not even in these relationships . . . or are we?
Apparently, it's completely normal to feel heartbroken after our favourite celebrity couples break up. That's according to Kimberly Moffit, a relationship expert and founder of KMA therapy who you may have seen gracing your TikTok feed with her helpful relationship advice.
"Even though this might sound overdramatic, it's important to remember that we've built a type of 'relationship' with these celebrities over time. We've watched them from afar, given them nicknames, and seen them on our favourite shows," Moffit says. Naturally, this leads us to "wishing the best for them and feeling a sense of attachment to the relationship."
Thanks to social media, we've been given a front-row seat to watch these courtships unfold — from the early stages of dating to full-fledged relationships and even marriage. In recent years, this has led to the rise of parasocial relationships, which refer to one-sided connections. Sure, we're aware that we are not part of these red carpet relationships, but it still hurts like we've been personally victimised by the breakup.
Moffit continues, "The feeling of loss we experience when our favourite couple breaks up is similar to the feeling we have when other relationship role models, like our dear friends or parents, end their relationship. In this case, we feel a sense of admiration for them as role models." This often leads to us internalising these breakups with occasional self-pity. I don't think I'm the only one who's caught wind of the latest breakup and thought, "If there's no hope for them, then there's no hope for any of us."
So if we're allowed to feel shocked, hurt, and upset by these breakups, I had to ask — how can we healthily cope with them? "Don't beat yourself up if you're experiencing a stronger than expected reaction to your fave couple calling it quits," Moffit advises. "If your reaction is strong, it's usually for a reason. Ask yourself what it is exactly that triggers you or causes you grief. Did you admire them? Were you rooting for them? What exactly did you love about them?" Getting down to the root of what triggers this disappointment for you can eventually help you move on, she says, and, perhaps more importantly, it can also help you understand more about your own relationship patterns.
And while I have no skin in the game when it comes to anyone's relationships, there are 'ships I'll continue to captain so long as they're still afloat. Tom Holland and Zendaya, Blake Lively and Ryan Reynolds, John Krasinski and Emily Blunt, Lance Bass and Michael Turchin, Victoria and David Beckham, Chrissy Teigen and John Legend . . . shall I go on? I'll spare you my laundry list of couples I'm crossing my fingers for, but just know that the hopeless romantic in me can't deal with another breakup of my favourite celebs.
I'll leave you with this: be kind to yourself, and try not to let these A-list breakups affect your mental space too deeply. But maybe you can take solace in knowing there are countless other people who probably feel exactly the same as you do — and we can commiserate together.
Image Source: Photo Illustration: Aly Lim