Adele Praises Miley Cyrus's Used to Be Young
Miley Cyrus Responds to Video of Adele Praising "Used to Be Young" at Las Vegas Show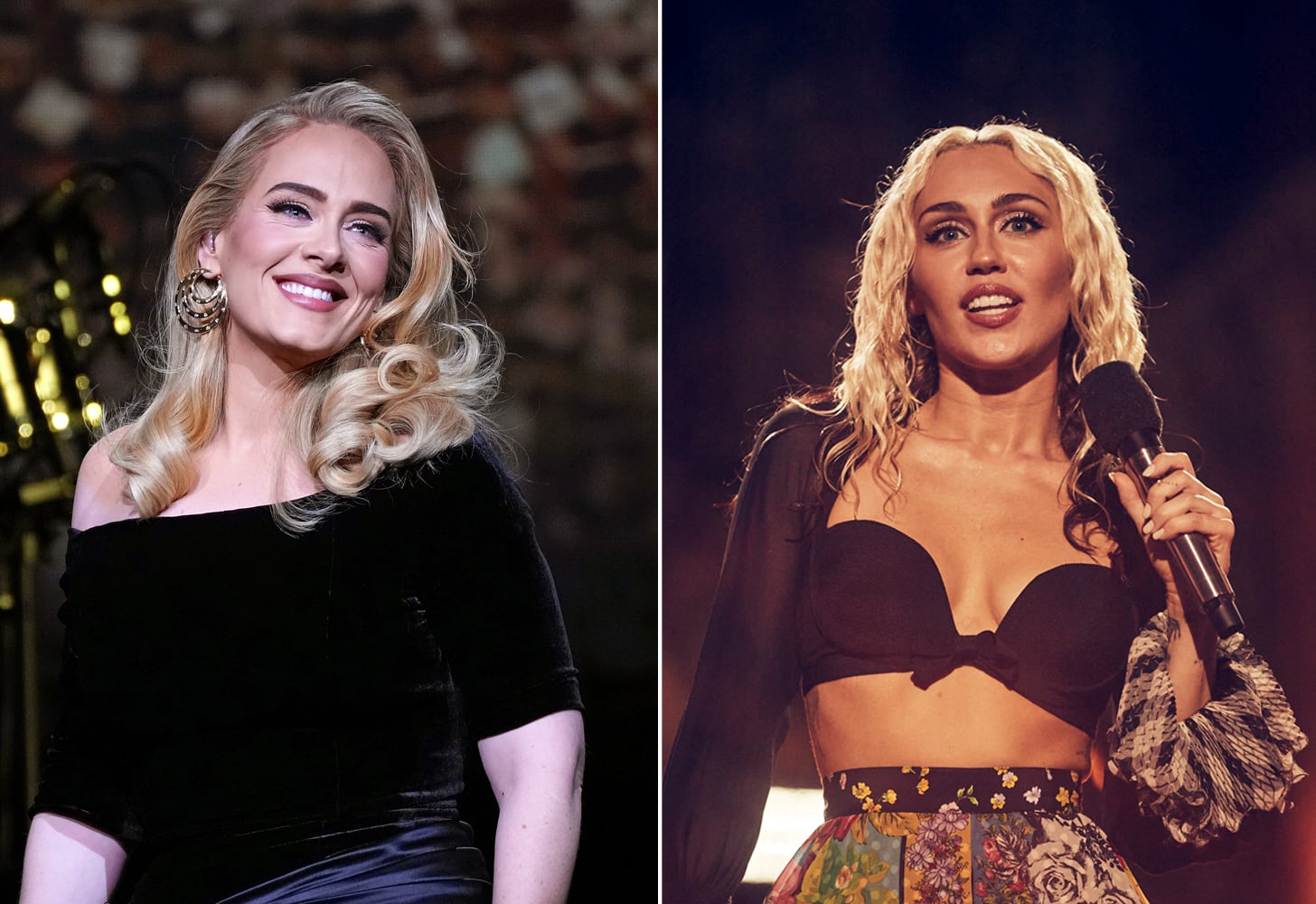 Image Source: Getty / Kevin Mazur / NBC
Adele is a big Miley Cyrus fan. During a 25 Aug. show at her Las Vegas residency, Adele took a moment to let the crowd know that she's been streaming Cyrus's new single, "Used to Be Young." "I am obsessed with Miley Cyrus' new song. Has anyone heard it yet?" Adele told the crowd. "I've always been a big Miley Cyrus fan, and I've got such a soft spot for nostalgia and that song — woah, might make me tear up now. I absolutely love it, I think it's amazing, she's such a legend, I love her."
A clip of the moment soon began circulating on Twitter, and it managed to reach Cyrus herself, who was clearly very happy about it. "@Adele, I thought of you often while writing this song — always hoped that you would love it," Cyrus tweeted on 26 Aug. "This means the world to me. I love you. Mission accomplished."
"Used to Be Young" was released on 25 Aug. along with an Easter-egg filled video. Cyrus has also been sharing an interview series on TikTok to accompany the release, and so far, she's discussed everything from her views on fame to her relationship with her dad, Billy Ray Cyrus.
Meanwhile, Adele's Las Vegas residency has been making waves since it kicked off in November 2022. In March, she added 34 dates to the blockbuster show. So far, she's helped a couple with their baby's gender reveal, supported a fan who was being heckled by security, and even shared her desire to have another child with the audience. Adele already shares a son, Angelo, with ex-husband Simon Konecki.