DefineMe Disney Princess Ariel Perfume
You Don't Have to Sell Your Voice to a Sea Witch to Get Your Hands on This Princess Ariel Perfume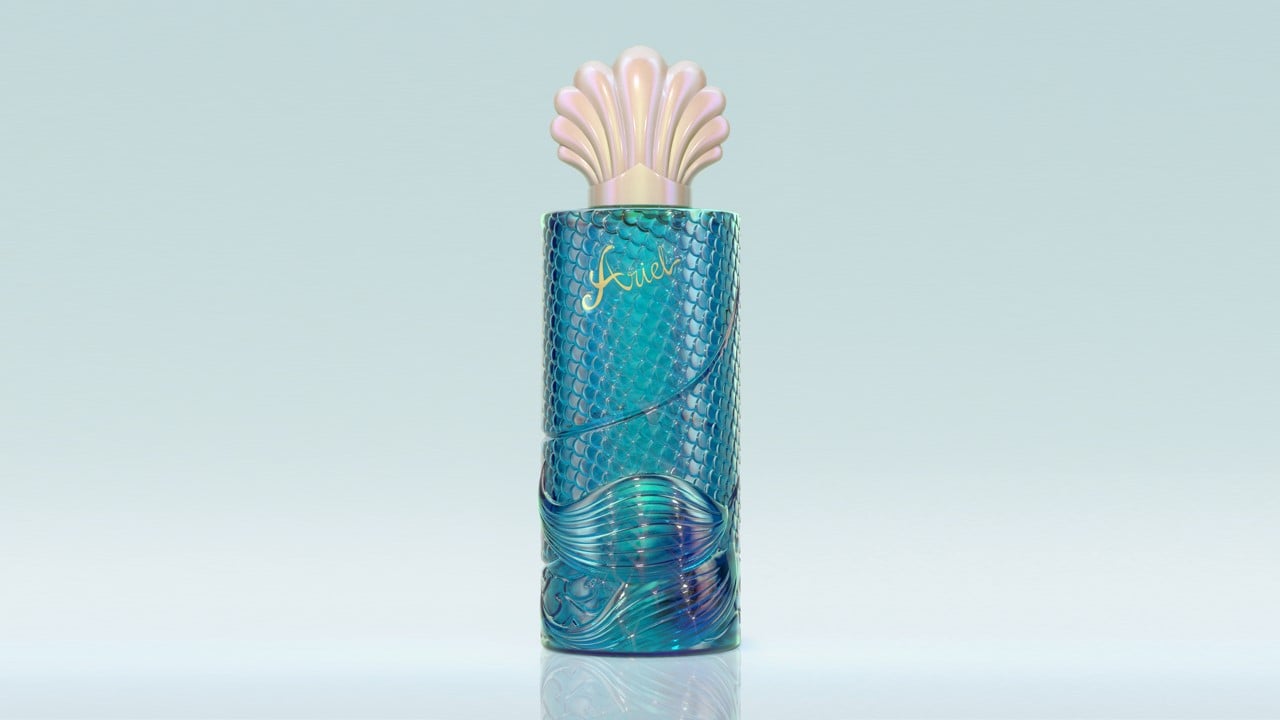 In celebration of The Little Mermaid's 30th anniversary, Disney has partnered up with indie beauty brand DefineMe to create an entire Disney Princess Perfume Collection, and you don't have to sell your voice to a sea witch to get your hands on the first fragrance: Princess Ariel perfume. Modelled after Ariel's tail, the scaly turquoise bottle will feature an ocean's worth of mermaid-inspired scents, including citrusy neroli, bergamot, jasmine, lilac, tonka bean, coconut, and driftwood.
"Having grown up with and loving all things Disney, the opportunity to create something so special such as a fragrance inspired by their Disney Princess characters is truly exciting for not only our brand, but me personally," said DefineMe's CEO and Creative Director Jennifer McKay-Newton in a press release.
The fragrance will make its official debut at BeautyCon in Los Angeles on Aug. 10. Beginning in Fall of this year, the Princess Ariel perfume will also be for sale at DefineMe, Ulta.com, and ShopDisney.com and in participating Disney stores in two sizes: a nine-milliliter bottle for $28 and a 75-milliliter bottle for $88.
As if mermaid perfume wasn't enough to get excited about, ABC recently announced an upcoming live-action Little Mermaid stage performance starring Moana's Auli'i Cravalho as Ariel. A live-action reboot of the film is also in the works, featuring a star-studded cast, including Harry Styles as Prince Eric, Melissa McCarthy as Ursula, and Halle Bailey of Chloe x Halle as Princess Ariel. So get ready for the full under-the-sea experience!