Do Wrinkle Patches Work?
Are Microneedling Patches the New Holy Grail of Antiageing? We Asked the Pros
As POPSUGAR editors, we independently select and write about stuff we love and think you'll like too. POPSUGAR has affiliate and advertising partnerships so we get revenue from sharing this content and from your purchase.
Needles, as any 5-year-old sitting in a pediatrician's office could tell you, can be scary as sh*t. Glide a pen with hundreds of micro versions of them across your face, piercing the skin as you sweep to ensure those antiageing ingredients really get in there, and it's enough to make you feel like a victim in Saw II. But good news! There is a slightly less invasive (and exponentially easier) option out there: microneedling patches.
"Microneedling patches are great options to enhance delivery and potentially the future of not just skin care but medicine."
Like other masks or patches, application is practically painless — you just press it on. The difference is in the sharp points ("composed of biodegradable molecules molded into the shape of tiny, virtually painless needles on an adhesive patch," said dermatologist Asmaa Chaudhry, MD, FAAD) that prick the surface of the skin to rev collagen production and smooth fine lines, then disappear. "Once your barrier is slightly pierced, enzymes inside the body begin breaking down and dissolving the outer components of the 'needle' so that the active ingredients within it are delivered to the site," she added, which leads to fewer visible wrinkles.
Sounds great and all, but does it work? Every dermatologist we spoke with answered with a resounding yes — but there's one caveat: the results won't last forever. "Only small studies on this newer technology have been performed, but in nearly all cases, the results have been promising," said Chaudhry.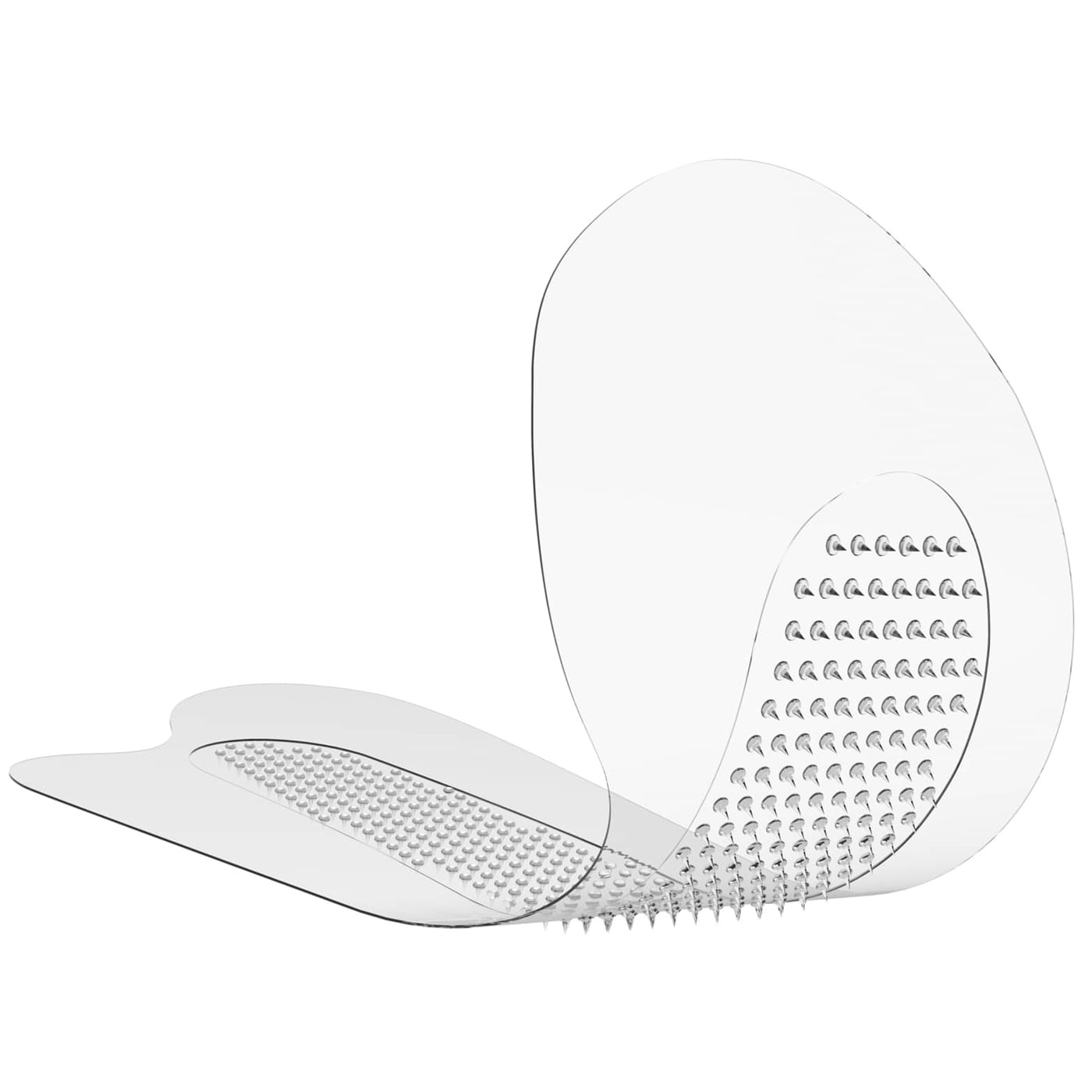 For now, dermatologist Ritu Saini, MD, recommends you use these microneedling patches as a temporary pick-me-up for special occasions, on areas where you have thinner skin or fine lines, like the crow's feet around the eyes. (Neurotoxins, like Botox or fillers are still your best bets for deeper wrinkles.)
The innovations available are only the beginning, and there's a big chance they're going to be everywhere soon: "Microneedling patches are great options to enhance delivery and potentially the future of not just skin care but medicine," said dermatologist Dhaval Bhanusali, MD. "They've already been used in fields like pain management and even to deliver things like iron. In skin care, they allow us to get ingredients — the most popular being hyaluronic acid, vitamin C, and other antioxidants — deeper into the skin, safely."
Might as well get yourself acquainted, then, with the derm-approved picks that are paving the future of face patches. After all, everyone knows Black Mirror is way more relevant for 2019 than Saw, anyway.