GHD Glide Straightening Brush Review
The Tool That Cut My Hair Styling Time in Half Is FINALLY Back in Stock
As POPSUGAR editors, we independently select and write about stuff we love and think you'll like too. If you buy a product we have recommended, we may receive affiliate commission, which in turn supports our work.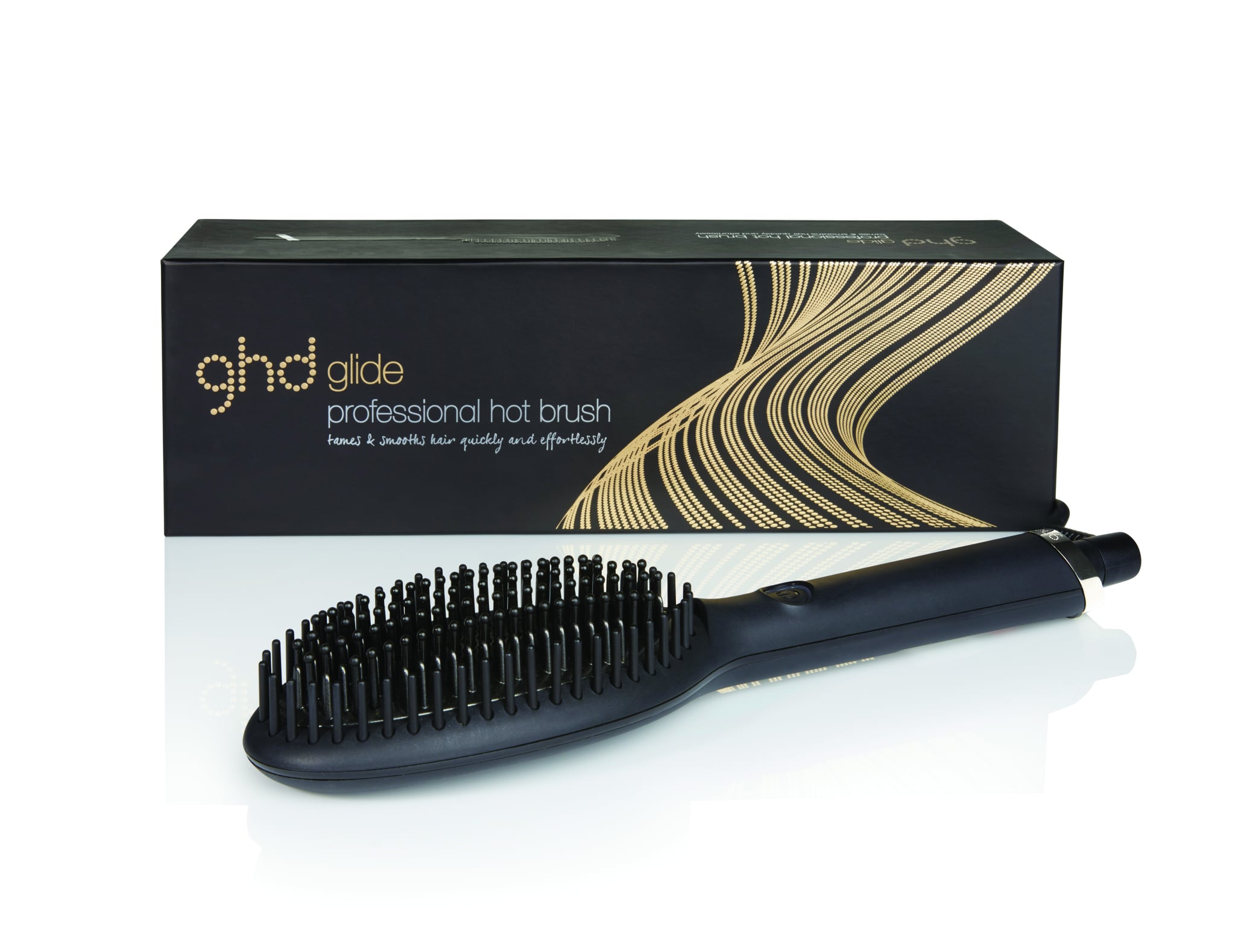 Image Source: Courtesy of ghd
When it comes to hair tools, like so many women who came of age in the early 2000s, I've always been a GHD devotee. Owning a pair of the brand's ceramic straighteners was my biggest beauty aspiration when I was a student, and they've been a staple of my styling toolkit ever since.
So when GHD launches a new product, I'm always first in line to try it. The latest to hit the shelves is the GHD Glide (£139), the brand's long-awaited entry into the hot brush market. Unsurprisingly, it was an instant hit . . . and sold out completely. But the good news is this wonder tool is finally back in stock.
You've probably seen similar tools advertised on social media over the last year or so: they look like a hair brush, but have ceramic plates built into the bristles, promising the same smooth finish as a straightening iron, but in a shape that's easier to use. The initial ones I saw were immediately dropped into my mental "too good to be true" folder. But when GHD got in on the game, I decided it was time to see what the fuss was about.
The GHD Glide is designed, according to GHD, for quick styling touch-ups on second-day hair. The brand isn't actually marketing it as a straightening tool, but as a way to get a few extra minutes in bed between washes. However, I wanted to really put it through its paces, so rather than trying it on day two hair that had been styled before, I air-dried my hair, slept on it, and then whipped out the Glide. Let's just say I was blown away by what it did to my hair.

Image Source: Gemma Cartwright
This is the result of less than 7 minutes spent styling my hair with the GHD Glide. It may not be designed for full-on straightening, but it still gave great results on my hair. My hair texture is a bit of a nightmare: it's thick, prone to frizz, and the top layers are quite straight, but underneath it looks like I've lost a fight with a crimper. The glide made light work of the whole lot, leaving me with straight hair, but without the "ironed" look of a straightener. Don't believe me? Here's what's hiding underneath, before and after a few minutes with this brush.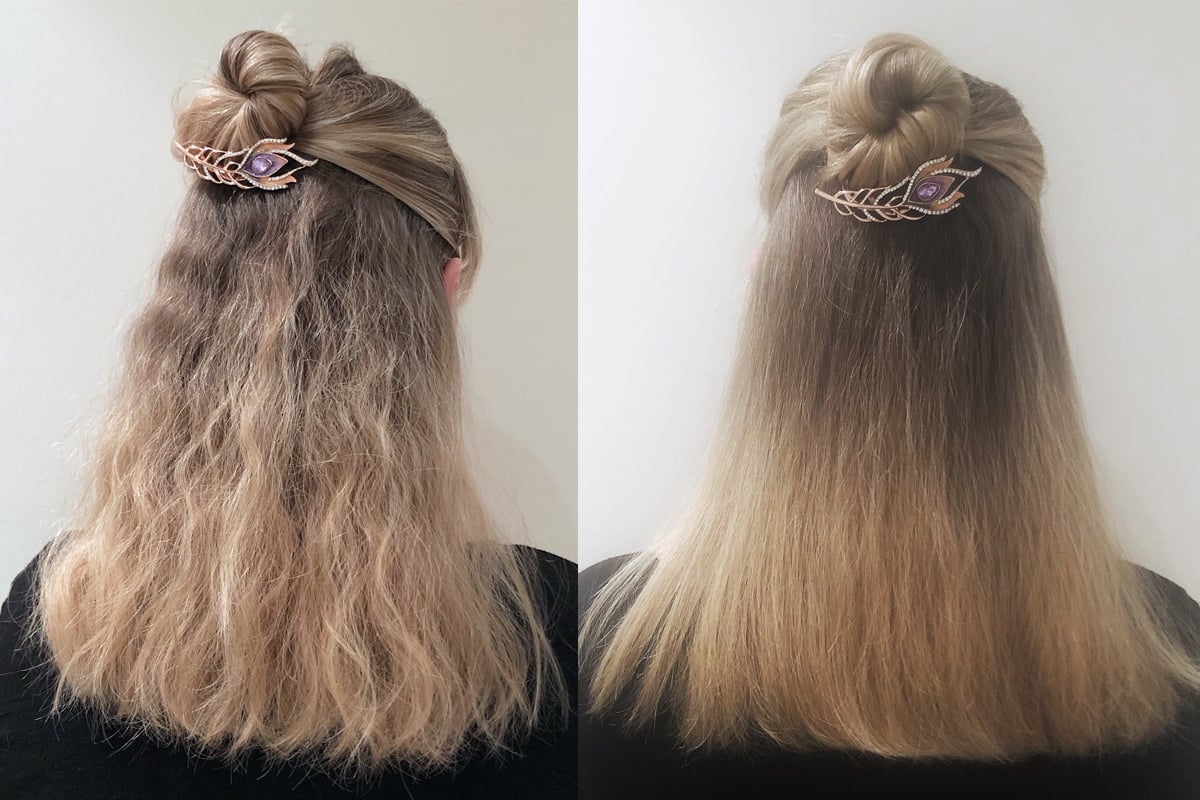 Image Source: Gemma Cartwright
I couldn't believe how quickly I could style my hair with this tool compared to using hair straighteners. It's a no-nonsense tool with just one heat setting, and one purpose . . . but it definitely fulfils that purpose. I was able to brush through quite large sections, and the results came with just one or two brush strokes. For hair like mine, that's wavy rather than curly, it worked perfectly. I would question whether it would do the same on very curly hair, especially as GHD is marketing it more for touch-ups than full-on styling, but I think the brand is really underselling its power. It used to take me about 20 minutes to get a good finish with hair straighteners, so this cuts the time in half with a few minutes to spare. A little more time might result in an even smoother finish on the ends, but I've always preferred my hair to look slightly unfinished and lived-in.
Overall I am so impressed by this tool, and will be using it all the time from now on. If you have similar hair to mine and want smooth hair with less fuss, I'd definitely recommend giving it a try.