GlamGlow Waterbust Hydrated Glow Moisturizer Product
GlamGlow Dropped a Surprise New Blue Winter Moisturizer That Lasts 72 Hours
As POPSUGAR editors, we independently select and write about stuff we love and think you'll like too. POPSUGAR has affiliate and advertising partnerships so we get revenue from sharing this content and from your purchase.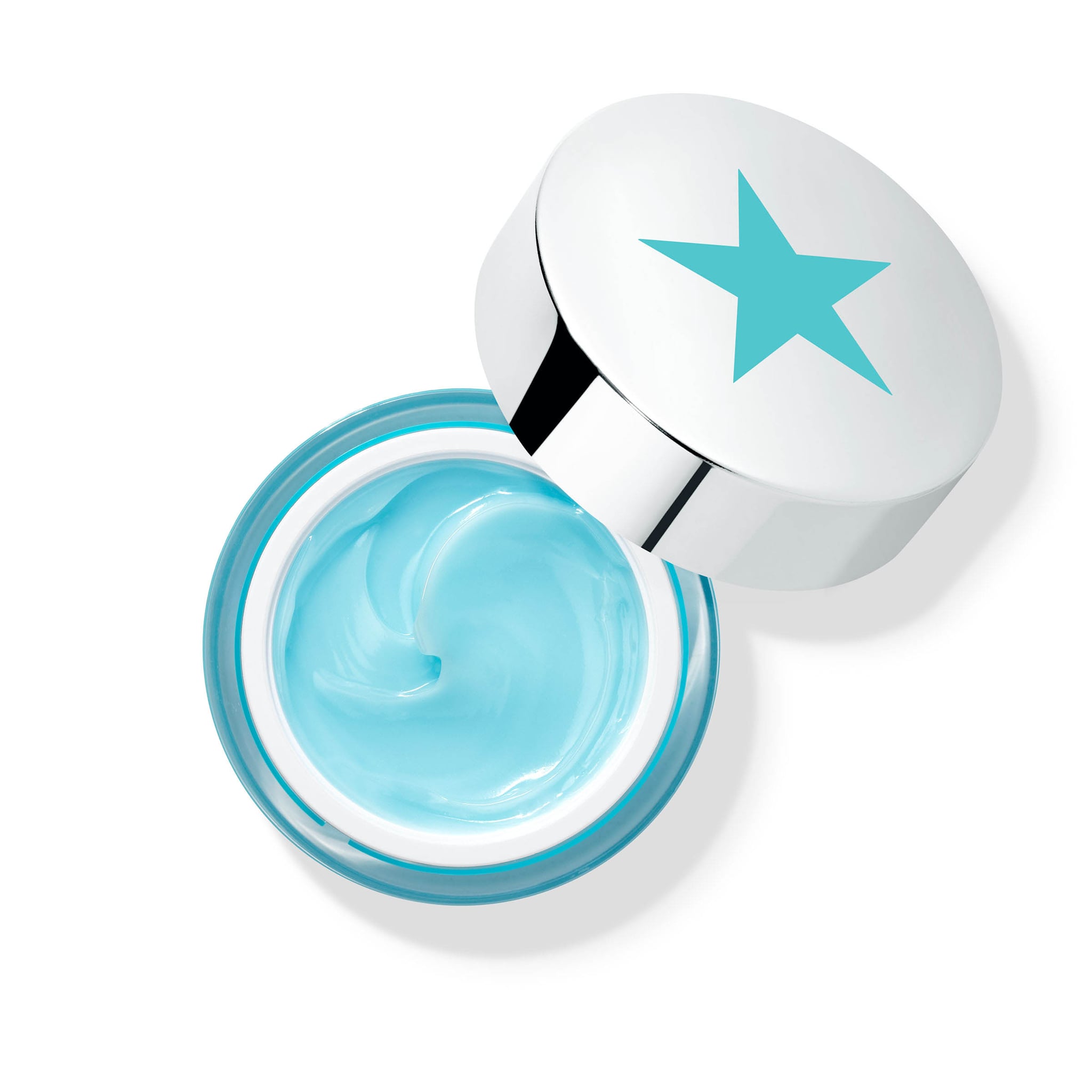 If glitter skin care isn't really your thing, GlamGlow has launched a subtle — but mighty — new product for you. It's a moisturizer, but with a blue-colored twist.
Yup, Waterbust Hydrated Glow Moisturizer ($49) is not your mom's thick, white cream. For one, it's a sea-green hydrating gel made of two K-beauty ingredients that sound positively mystical.
The first is water from Jeju Island on South Korea's South Sea. That combined with GlamGlow's Triple Hyaluronic Acid complex is supposed to moisturize skin for 72 hours. That's three whole days. A whole weekend of happy, supple skin? You guys, if that's not a Christmas miracle, I don't know what is.
What's so special about these ingredients? For starters, Jeju Island waters are crazy clear, and the sand surrounding them is infused with minerals. Just one molecule of the brand's special hyaluronic acid can absorb a thousand times its weight in water, so that's a lot of moisture delivered straight to your cute face.
Oh, and one last thing! When you put Waterbust on your skin, it actually — wait for it — bursts into water droplets before absorption. Yes, this moisturizer's name is extremely literal, and we're obsessed with the idea of soaking in the hydration like happy rainforest plants.