Ivanka Trump Visits an Iowa Hair Salon
Customers Are Dragging an Iowa Salon After Ivanka Trump Was Styled There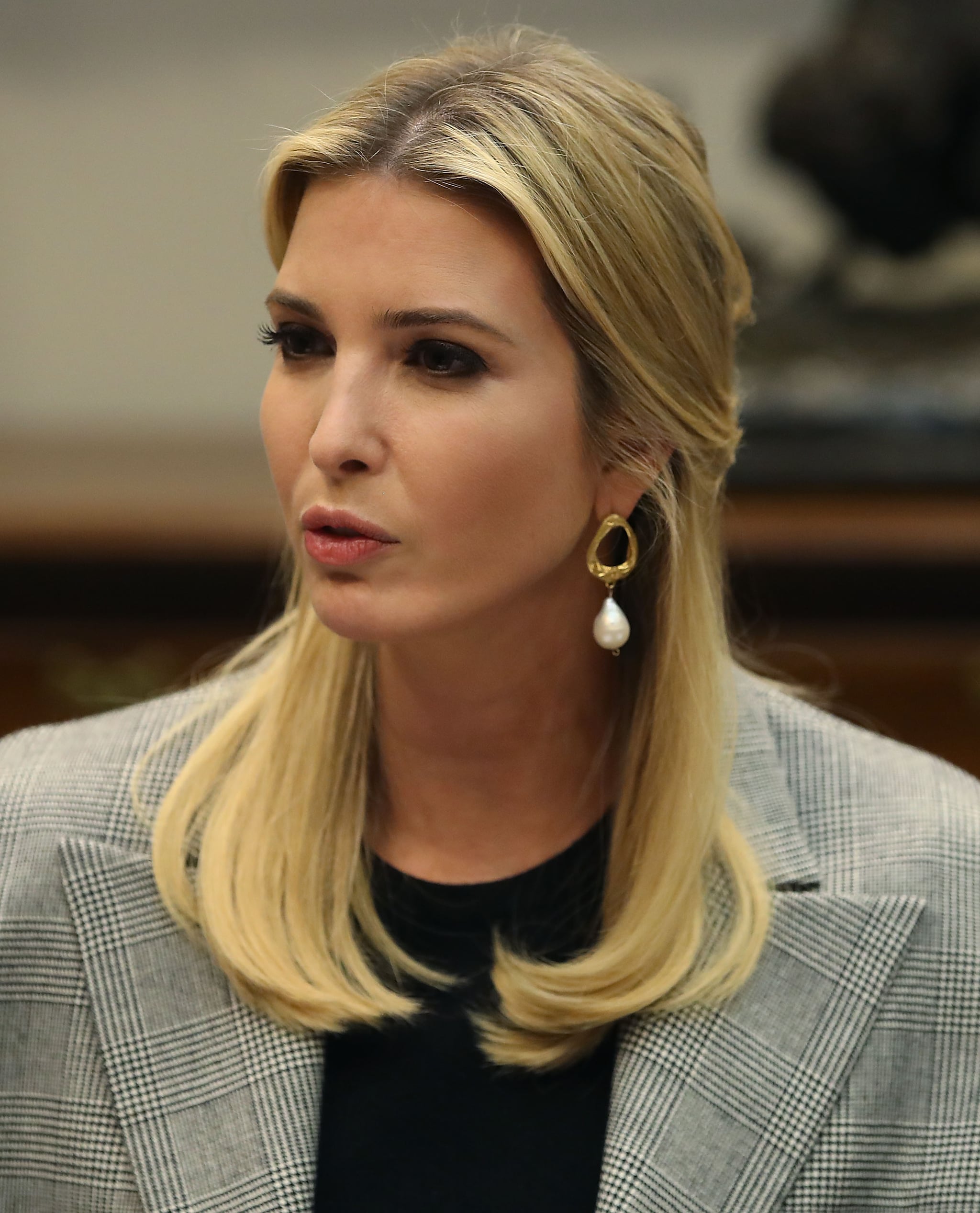 Getty / Mark Wilson
A salon in Des Moines, IA, is facing backlash and threats of a customer boycott after styling Ivanka Trump.
On Monday, Salon Spa W posted a photo of the first daughter posing with Iowa's Republican Governor Kim Reynolds. Ivanka was visiting the capitol city to support Donald Trump's infrastructure plan; during the same trip, she posed in a white lab coat and instantly became a meme.
Salon Spa W's Facebook caption read, "Our Monday kicked off with styling Ivanka Trump for her visit to Iowa! We [heart emoji] supporting women in politics." But not everyone was feeling as enthusiastic.
In response: We believe everyone matters and deserves our indiscriminate care and kindness. We were taken aback by the...

Posted by Salon Spa W on Monday, March 19, 2018
One customer wrote, "This is devastating. . . As an incredibly loyal customer, I demand an apology before I book my next appointment, and will be canceling the appointments I have." According to another, "I love all the wonderful things Salon W does for our community, so it's such a bummer to see this post as a business brag. Only problem with supporting women in politics is when those women support decisions that weaken and disenfranchise other women."
Ivanka has been criticized for failing to speak out against the ongoing sexual harassment allegations against her father, which appears to be a decision salon customers are taking issue with.
In response, the salon's president China Wong released a statement on Facebook, which is embedded above. It began, "We believe everyone matters and deserves our indiscriminate care and kindness. We were taken aback by the response to the image of our Governor with Ivanka Trump who received services from our salon. We also recognise impact matters more than intent. While we are not a partisan organisation we do see it as part of our mission to welcome people to Des Moines and serve everyone. We share images of our clients, some that are recognisable public figures, to showcase our work."
Wong went on to point out that the East Village salon (which is located close to the state capitol and civic centre) has styled many politicians, including former President Barack Obama. POPSUGAR reached out to the salon's reps for comment, and were redirected to Wong's Facebook statement.