Joanna Vargas Golden Globes 2018 Facial
This Deep-Freeze Facial Was the Secret to Mandy Moore's Golden Globes Glow
Joanna Vargas is the woman behind many of radiant faces on the Golden Globes red carpet this year, and her new Supernova facial gave clients their healthiest glow yet. Stars including Dakota Johnson, Mandy Moore, Elisabeth Moss, and Debra Messing looked to the beauty guru for a little preshow pampering.
Joanna's Supernova facial begins with an Aqua Peel with oxygenating properties and glycolic acid, to smooth out the skin. Next, a microcurrent is used to contour and depuff the skin, and a mask is applied. Finally, clients undergo cryotherapy (exposure to freezing temperatures) "which increases circulation, oxygenation, and lymphatic drainage while providing anti-inflammatory benefits," according to Joanna. Cryotherapy can be used on the whole body and involves standing in a -160ºC chamber for three minutes to aid whole body anti-inflammation. Cryotherapy facials use the same technique, but are focused on the face and neck to leave the skin plumped and smooth.
For celebrities who wanted head-to-toe glow, Joanna followed the facial with a Full Body Detox Peel, which consists of microdermabrasion on the whole body, then a hydrating massage with coconut to infuse the skin with coconut oil (known for its anti-inflammatory properties), leaving the skin hydrated and glowing.
We're exhausted (and feeling radiant) just looking at the lineup. Here's a look at Mandy's treatment.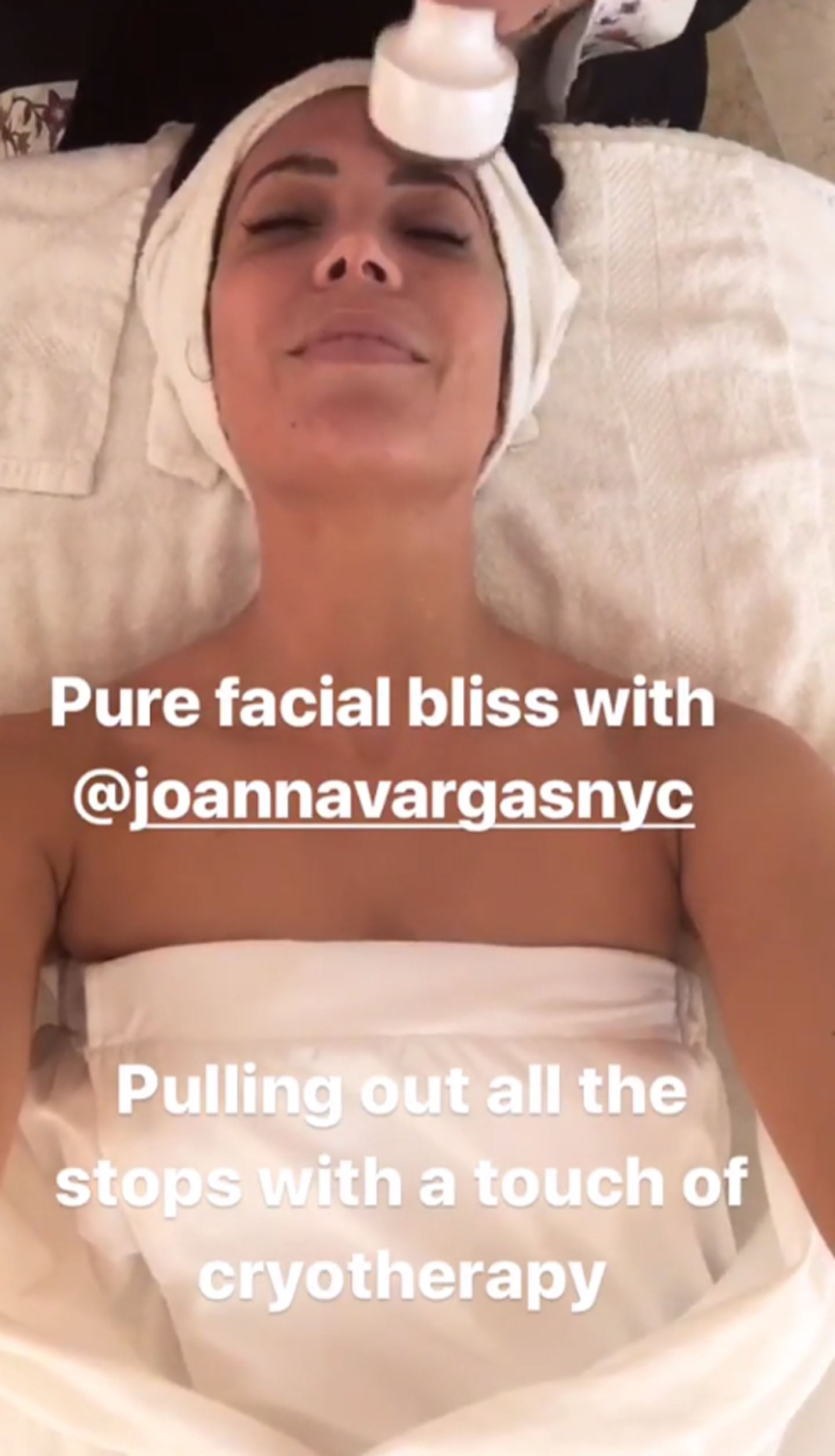 Image Source: Instagram user Mandy Moore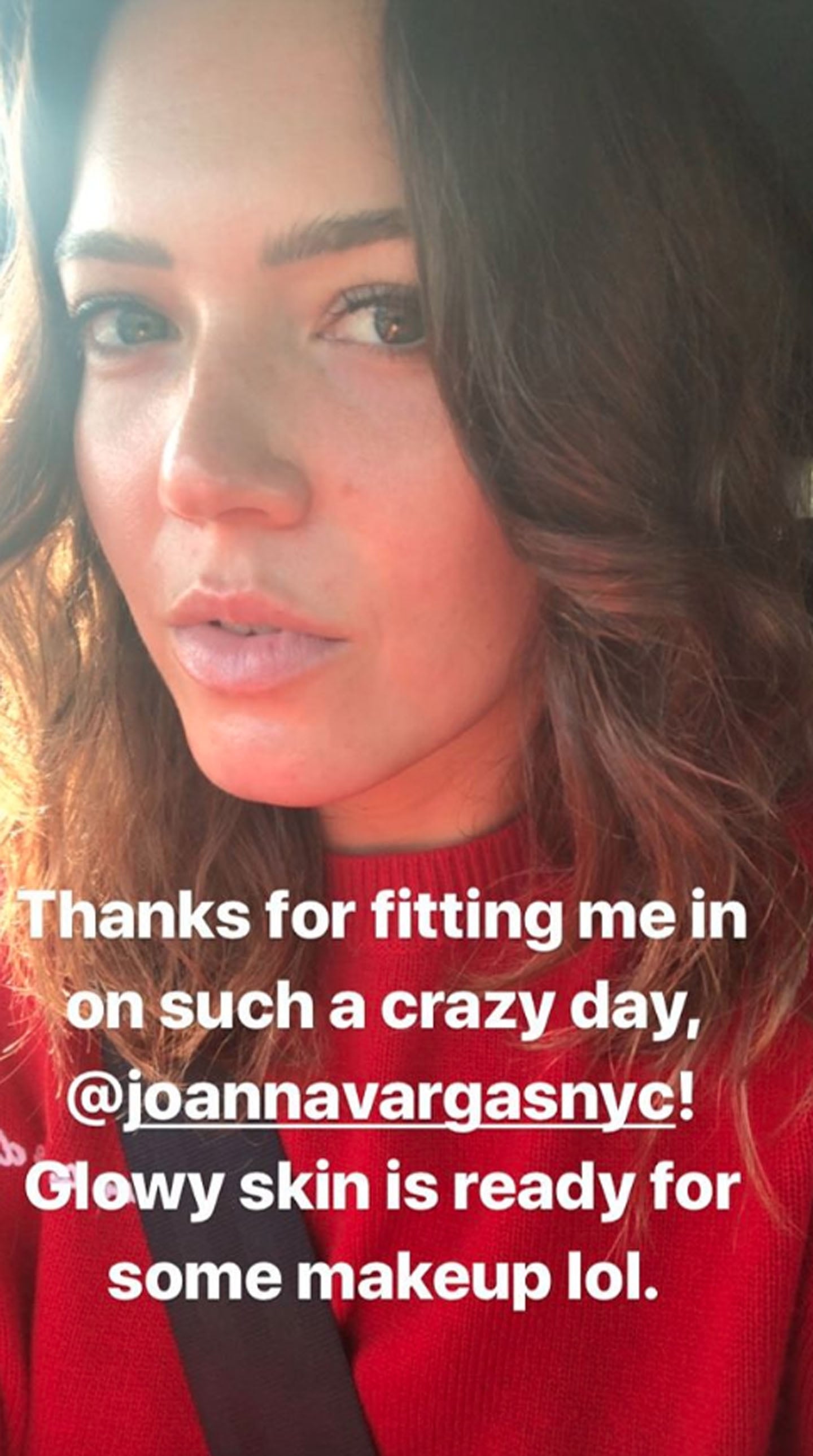 Image Source: Instagram user Mandy Moore