Kendall Jenner Vogue Cover With Afro Controversy
Kendall Jenner Faces Cultural Appropriation Accusations Over Her Vogue Hairstyle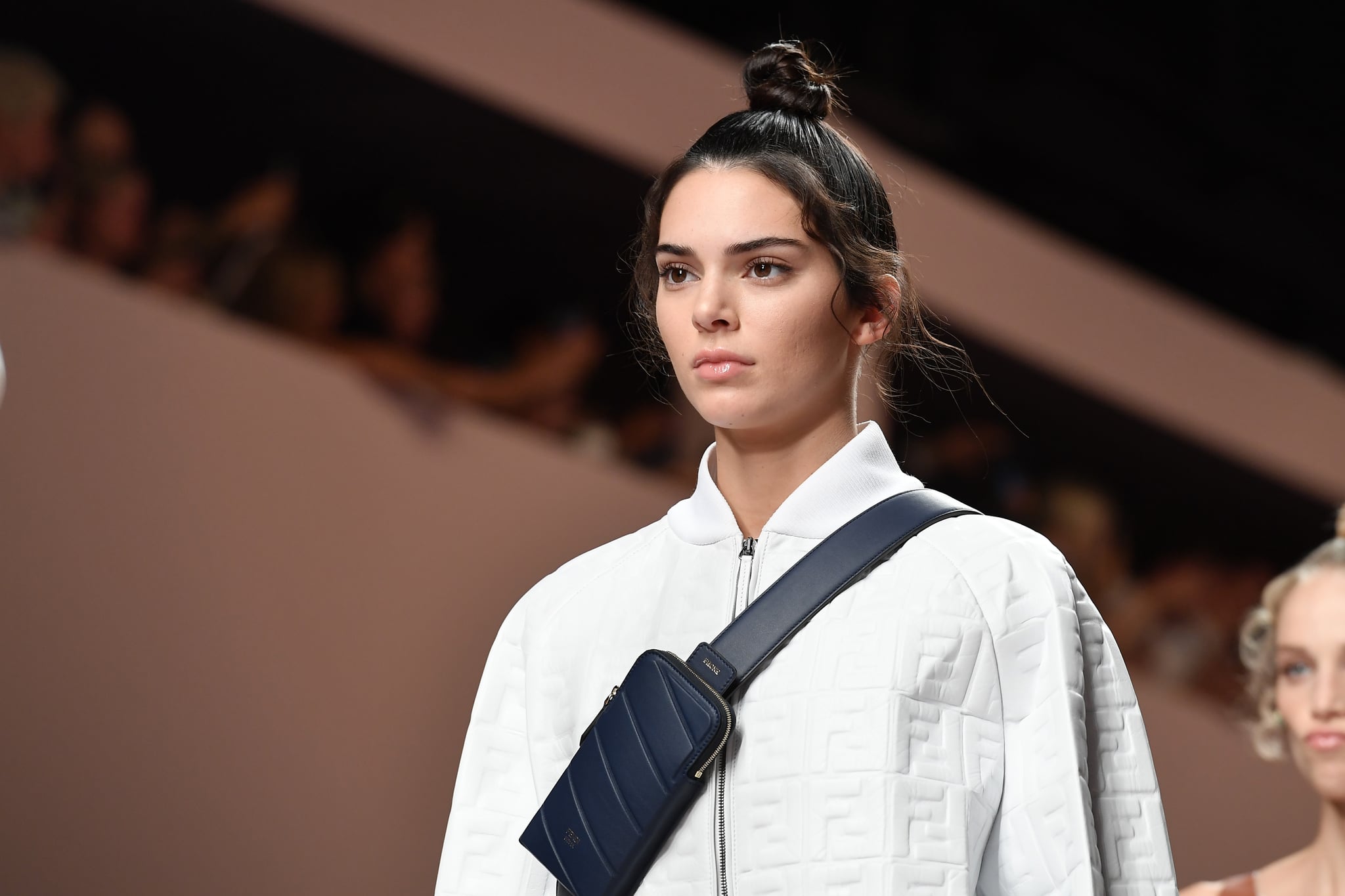 Kendall Jenner has sparked controversy within the fashion industry after posing in a Vogue editorial with a hairstyle that many have said resembles an afro. The editorial in the magazine's November 2018 issue celebrates the 15th anniversary of the CFDA/Vogue Fashion Fund. In it, the 22-year-old model wears clothing from previous winners, and her hair is styled in a halo of curls, much like an afro.
The hairstyle warranted accusations of cultural appropriation because the afro is a natural hairstyle associated with and popularised by the black community. In fact, the afro was originally viewed as a powerful political statement and a rejection of Eurocentric beauty standards following the formation of the Black Is Beautiful movement in the 1960s. What's more, the texture of the hairstyle Jenner is shown wearing in the editorial is so blatantly different from how her hair typically looks.
Vogue later responded and said the intention was not to have the hairstyle mimic an afro. "The image is meant to be an update of the romantic Edwardian/Gibson Girl hair which suits the period feel of the Brock Collection, and also the big hair of the '60s and the early '70s, that puffed-out, teased-out look of those eras," the magazine told E! News. "We apologise if it came across differently than intended, and we certainly did not mean to offend anyone by it."
Last year, Vogue faced a similar backlash over a Japan-inspired editorial starring Karlie Kloss, who is white. Meanwhile, Jenner also caused quite the controversy over a t-shirt collection she released with her sister Kylie, which featured their faces juxtaposed over images of Biggie Smalls and Tupac, among other artists. Jenner has yet to publicly address this recent misstep.