Sandra Bullock Dimming Lights at 2018 Oscars
Sandra Bullock Presented at the Oscars in the Dark So She Could "Go Back to My 40s"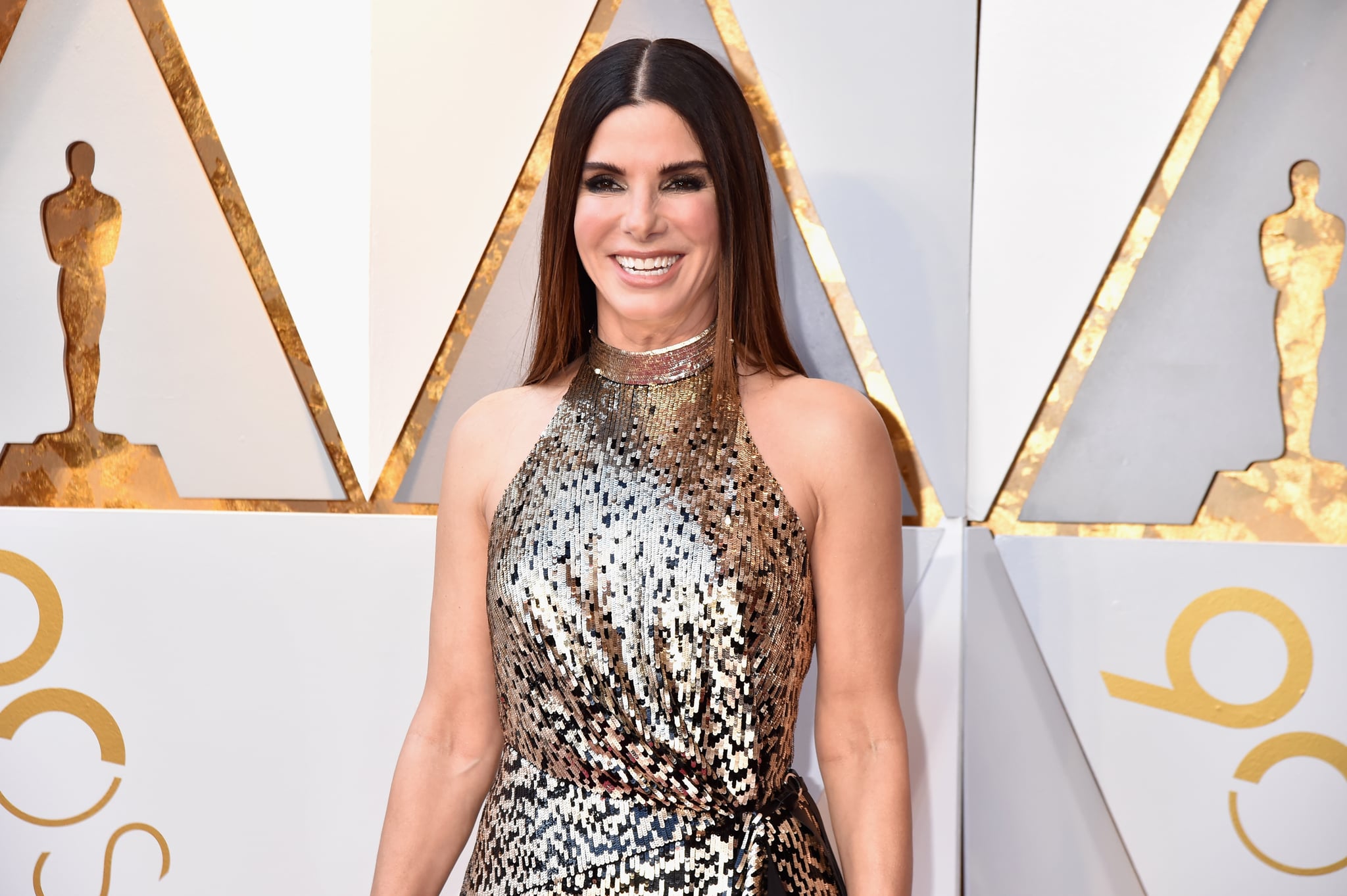 It's been some time since we've seen the incredibly sweet and hilarious Sandra Bullock at an award show, and after she showed her face at Sunday night's Oscars, we're so happy to have her back! Donning a gorgeous black and gold sequinned Louis Vuitton gown, the 53-year-old actress took the stage to present the award for cinematography to Roger Deakins, and she had just the tiniest request of the Dolby Theatre's lighting department.
"Wow, it's bright," Sandra said to the crowd. "It's really bright. Guys, the set looks amazing, everything looks really great. It's really well-lit, but can we just dim it just a little bit so I can go back to my 40s?"
The team obliged, slowly dimming the lights, much to the satisfaction of the Ocean's 8 actress. "A little lower, 39, keep going, 38, 38, 38, no, 35, now that's the sweet spot!" she joked. "Thank goodness I'm not presenting with Gal Gadot tonight, it'd be like looking in a mirror for her right now, you know what I'm saying?"
All that's missing in the hilarious moment is a laughing snort like Gracie Hart in Miss Congeniality. Now THAT would be the cherry on top of Sandra's iconic presentation. We hate to break it to you, girl, you look almost exactly the same as you did 20 years ago, but we appreciate the humour. Watch the Oscars moment below!
#SandraBullock wanted to turn back time at tonight's #Oscars 😂https://t.co/ZrPhRbA9Jz pic.twitter.com/4WxeHOtCZ8

— People (@people) March 5, 2018