How Artificial Intelligence Can Shape the Beauty Industry
An AI-Powered Beauty Industry Could Be on the Horizon
As POPSUGAR editors, we independently select and write about stuff we love and think you'll like too. If you buy a product we have recommended, we may receive affiliate commission, which in turn supports our work.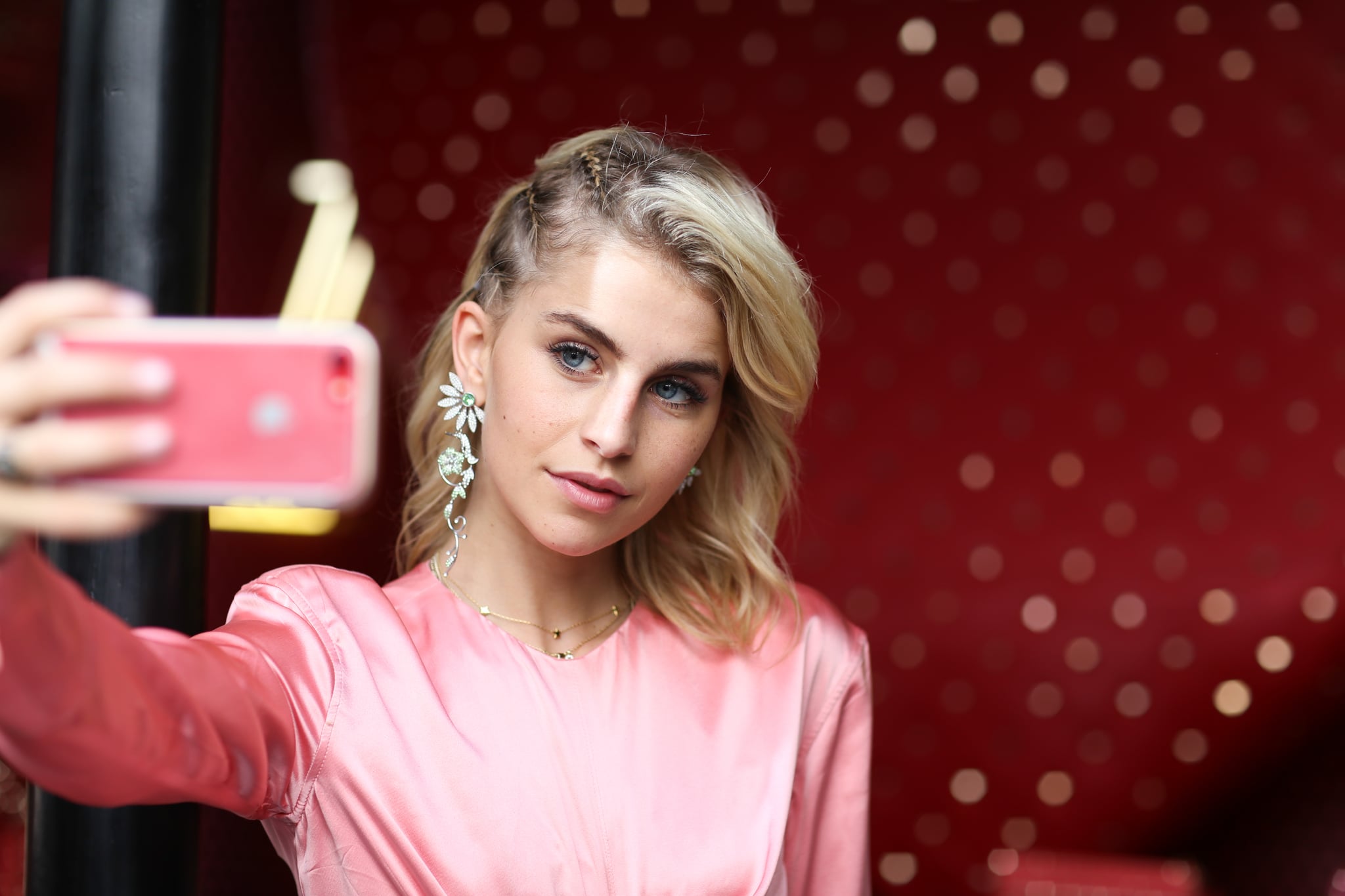 Image Source: Getty/Jeremy Moeller / Contributor
During the weekend of Sept. 30, beauty enthusiasts from all over the country gathered at Sephoria in New York City to celebrate the latest and greatest that the famed cosmetics retailer had to offer. In a quest for a more immersive experience, brands had everything from games to product demonstrations to master classes. Still, one in particular stood out, thanks to its overt use of a slightly controversial piece of technology: AI.
"Hi, I'm Maxine — but you can call me Max," Nars Cosmetics's Artificial Intelligence (AI)-generated ambassador said during the event. The character, dressed in the brand's signature black clothing, answered questions on everything from what her role is to what colour it thought would look good on you from the Nars Powermatte Lipstick ($34) line. Maxine was eerily lifelike, and her words felt like talking to your favourite vlogger or influencer in real time.
This is one of the many ways AI can shift the needle in the beauty industry. For the unfamiliar, artificial intelligence dates back to the 1950s and is the ability for machines or different pieces of technology to mimic human intelligence. For beauty brands, it has mostly been seen in the exploration of the "metaverse," as well as with the popularization of "try before you buy" technology, which allows everything from shade matching to virtual makeovers.
"AI is exciting and opens doors both for shoppers and brands," Snapchat's global head of fashion and beauty, Rajni Jacques, tells POPSUGAR. "On Snapchat . . . we're seeing so much interest in our chatbot My AI, with our community talking to it about things they're interested in, including beauty. Within just a few months, nearly 12 million conversations have focussed on cosmetics recommendations alone, and this conversational format has the potential to give brands a better understanding of their audience's interests."
Benefit Cosmetics is another beauty giant that is utilising AI's capabilities to help customers gain a deeper knowledge of how its products work. "It allows beauty companies to personalize their recommendations to the nth degree more than they can do currently," Toto Haba, Benefit's senior vice president of omnichannel marketing, tells POPSUGAR. The brand recently launched an AI-powered pore analysis tool, which detects and analyses a person's pores in real time, which in theory should help you to better understand how its products work and see the results sans a trip to the dermatologist.
These are only a few examples of how AI can be integrated into the beauty industry today, but you can expect the practice to become ubiquitous over the next few years. "Brands have already leveraged tech such as virtual try-on to help customers find the right shade of lipstick or unlock trendy makeup tips," Jacques says. "Think of AI as the next frontier to help engage a community of consumers, making shopping even more personal."
Even if it's not something as in your face as an automated chat feature on social media or a virtual ambassador that can hold conversations, it's likely AI is also being utilised behind the scenes to create your products for you. "When we are in the labs, we have a whole series of clinical before-and-afters where experts went in and identified pore problems and we shot the results a set number of days after applying the products to see the improvement," Haba says of developing the pore tool. "That collection of images post-use was a fantastic baseline to use as we trained the model, and we saw that the AI tool's analysis results fell into an accuracy range that we were really happy with."
While proponents of the technology applaud its ability to allow people to experience beauty products just by owning a smartphone, there are still some pitfalls when it comes to the widespread use of AI in the space. "Equity is something that the AI industry definitely struggles with both within its language models as well as what is being used to train this technology," Haba says. Still, he says the future is looking bright. "AI language capabilities are so broad, and that is one of the things that impressed me most about using generative AI recently. Whether a consumer is English-speaking or not, the same technology will be available to you in your native language . . . which can definitely help bridge the gap in accessibility."
The onus is also on the companies that use these types of technology to keep their work with this technology equitable, which is something Haba recognises. "We have to constantly question ourselves and ask if we're getting the right results, if said results are fair, and if there are biases reflected in the data — it's an ongoing process."
Experimentation is the name of the game when it comes to beauty, and the integration of AI into the sector will be no different. While the success (or failures) of these efforts will likely only be realised in retrospect, it's an example of innovation at its finest. Whether or not you are interested in the merging of AI technology and the beauty scene on a personal level or are approaching it from the top down, at this point, the fusion of the two spaces in the future is all but certain.