Boots and Deliveroo Team Up For Beauty Delivery Service
Beauty Products at the Press of a Button: Boots and Deliveroo Team Up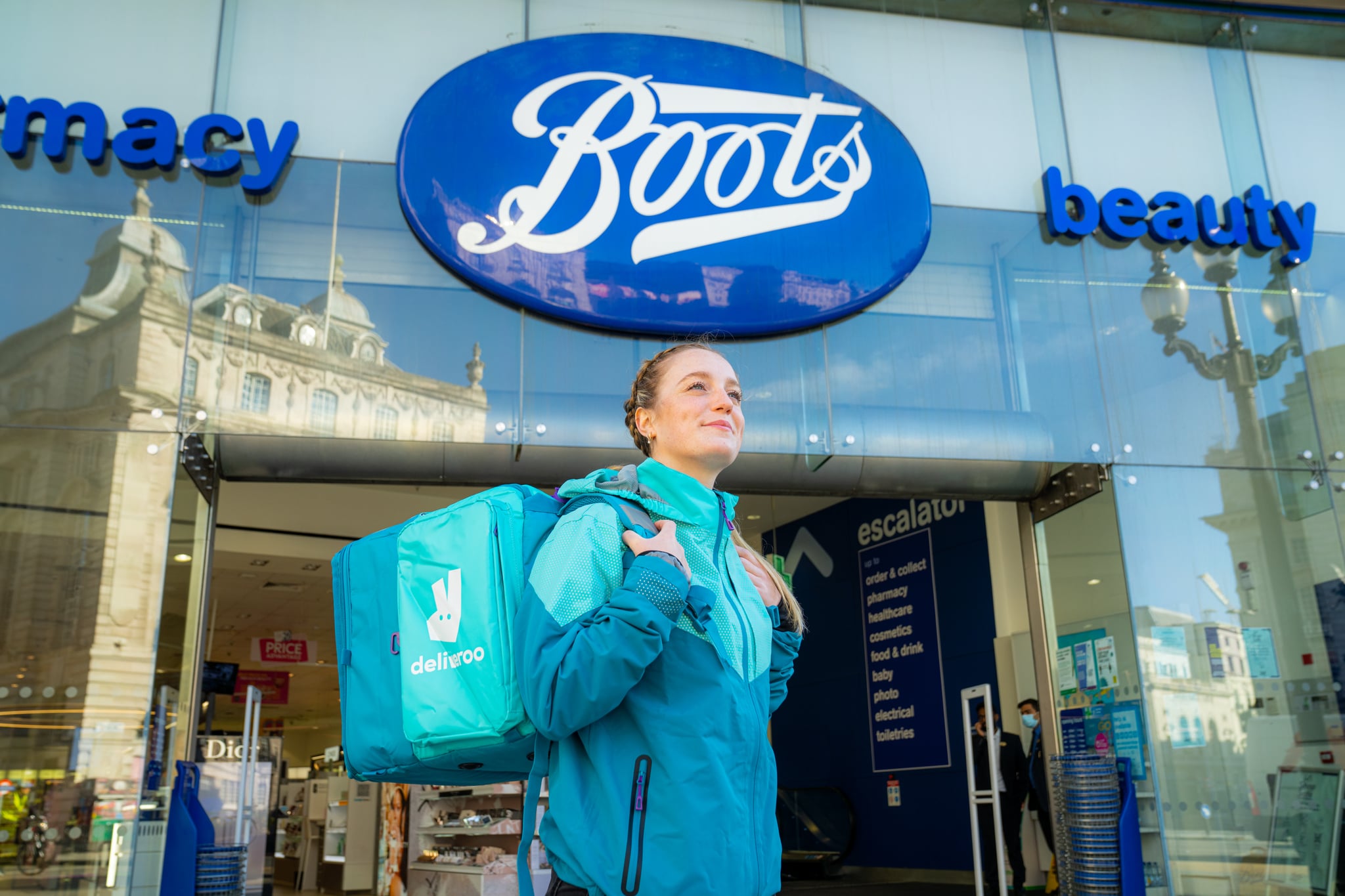 Getting your hands on your favourite beauty essentials just got even easier, thanks to an exciting new partnership between Boots and Deliveroo. Yup, that's right: you can now get your hands on some emergency makeup remover on the same app you order a burrito bowl.
As of 24 Aug., a wide selection of Boots products (400 to be exact) are available on Deliveroo as part of its new service. And it's not just beauty products. The range of products available includes medicine (for minor illnesses such as coughs and colds), toiletries (including tampons and deodorant), baby essentials (including nappies and milk formula), beauty products (from brands including No7, The Inkey List, and Cerave), and also a selection of food and drinks (think: £3 meal deal).
To begin with, only 14 stores will participate in the pilot, including:
Birmingham (High Street)
Brighton (North Street)
Cambridge (Petty Curry)
Croydon (Whitgift Centre)
Edinburgh (Princes Street)
Leeds (Trinity)
Liverpool (Clayton Square)
London (Brent Cross, Liverpool Street Station, and Piccadilly Circus)
Milton Keynes (Crown Walk)
Newcastle (Eldon Square)
Nottingham (Victoria Centre)
Southampton (Above Bar Street)
Boots did state, however, that there are plans to expand to other Boots stores if the pilot is successful.
So, next time you realise you forgot to pick up nappies or a backup mascara on your trip into town, remember: you can just Deliveroo them instead.
Image Source: Boots x Deliveroo