Boots Has Introduced Hygiene Bank Donation Bins in Store
Boots Partners With the Hygiene Bank to Install Donation Bins Because "Being Clean Is Not a Luxury"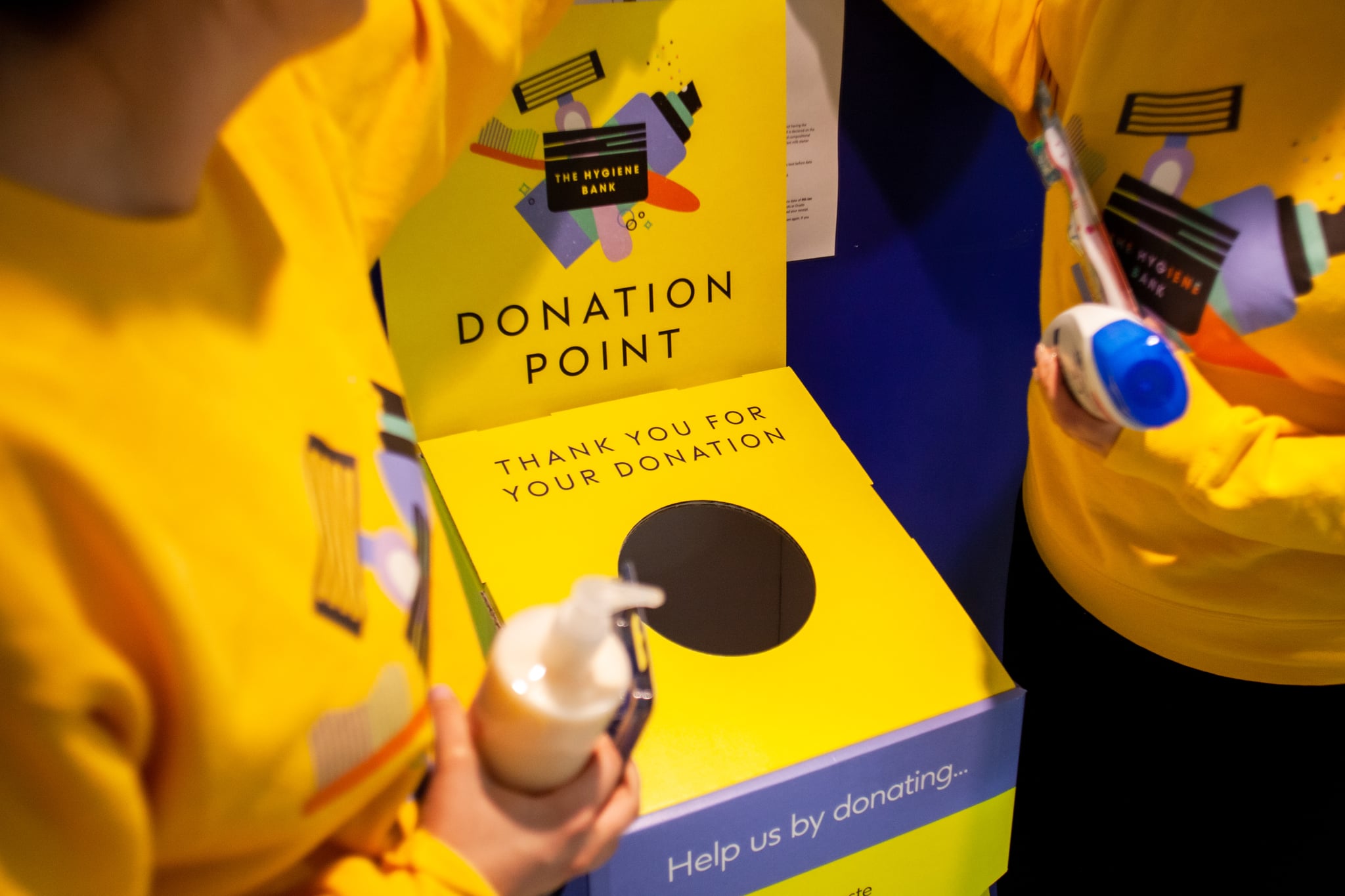 Boots has officially partnered with the Hygiene Bank to help tackle hygiene poverty across the UK.
"The Hygiene Bank collection bins will initially be placed in 25 Boots stores, providing donation points for new, unused, and in-date toiletries and personal care essentials," Boots announced in a press release. Once full, the hygiene items collected in the donation bins will be distributed to local charities across the UK to help those in need of basic personal care products.
The Hygiene Bank is a charity on a mission to end hygiene poverty, "We are a movement of people who believe being clean is not a privilege or a luxury. Our network of hygiene banks exist to support people in crisis and those struggling on low income, while at the same time working to inspire social change."
Items can be donated from any brand, bought from any retailer (meaning they don't just have to be Boots purchased products), as long as they are in date and unopened. The most in-demand products needed are: shampoo, conditioner, toothpaste, toothbrushes, body wash, deodorant, nappies, baby toiletries, shaving foam, and razors.
"According to the Joseph Rowntree Foundation, one in five people in the UK are living in poverty, two thirds are working families who just can't make ends meet, having to regularly choose between eating, paying rent, heating the home, or buying the basics that many of us take for granted," said Lizzy Hall, founder of the Hygiene Banks, via a press release. "The partnership with Boots — one of the UK's best loved and trusted retailers — will not only give us a platform to raise awareness about the hidden issue of hygiene poverty, but will allow communities across the UK to easily get involved by donating the daily essentials."
Ahead are the stores currently trialing the bins; however, if the trial is successful, Boots hopes to add donation bins to more stores across the country.
Participating stores are:
Ashford, Kent
Belfast
Bluewater
Brighton
Bristol
Cardiff
Chester
Coventry
D90 Staff Shop, Nottingham
Doncaster
Edinburgh
Guildford
Hanley
Leeds
Leicester
Liverpool Street Station, London
London, Covent Garden
Newcastle
Nottingham Victoria Centre
Plymouth
Sheffield Meadowhall
St Albans
Stockport
Truro
Watford
Image Source: Boots