I Tried "Cloud" Nails: See Photos
I Tried the Whimsical "Cloud" Nails Celebrities Love
As POPSUGAR editors, we independently select and write about stuff we love and think you'll like too. If you buy a product we have recommended, we may receive affiliate commission, which in turn supports our work.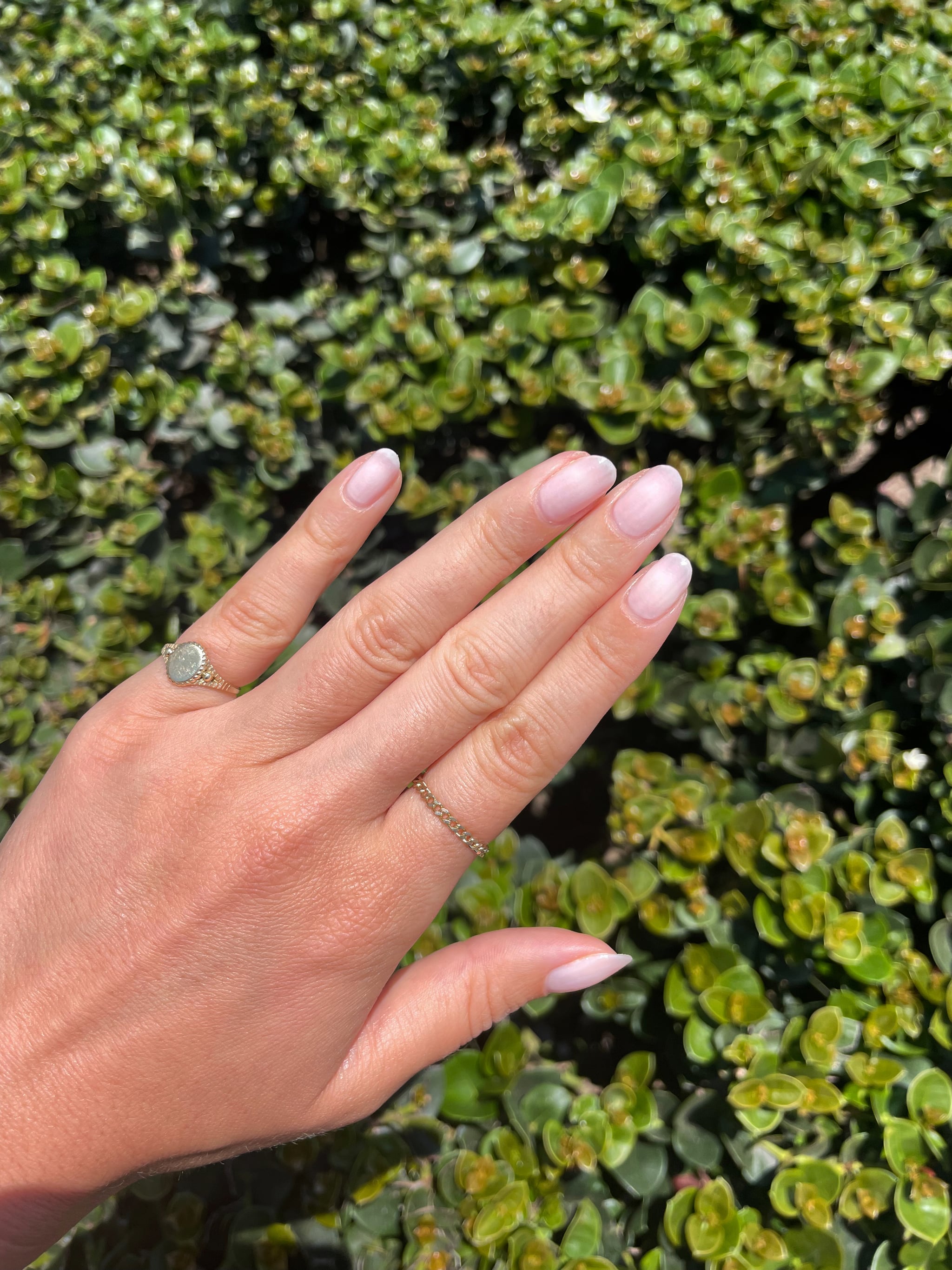 I'm obsessed with all things quiet luxury. Ever since I saw the aesthetic gaining traction on TikTok, I've been scrolling my social media feeds nonstop looking for daily inspiration. Of course, Sofia Richie Grainge is my current idol when it comes to everything about the trend, but I also spend plenty of time looking up hair tutorials and nail inspiration that I can file away in my "Quiet Luxury" Instagram and TikTok saved folders. Recently, I learned about a new manicure trend called "cloud" nails, and I immediately knew the look perfectly emulated the quiet luxury aesthetic.
"Cloud nails are a play on the milky, creamy tones we see in clouds," Sara Clark, owner of Freaky Fresh Phalanges in Sola Salons, previously told POPSUGAR. "They are dreamy and soft, sheer in finish, and even can feature a light chrome for a whimsical feel."
While the trend occasionally features nail art in the form of actual cloud designs, for the most part, it usually relies on a milky-white or sheer-pink shade with a glossy topcoat — a look I have no problem wearing on a daily basis. So, at my most recent nail appointment, I decided to test the trend out for myself.
Keep reading to see how I got the look and how you can get the look at home with just a few simple tools.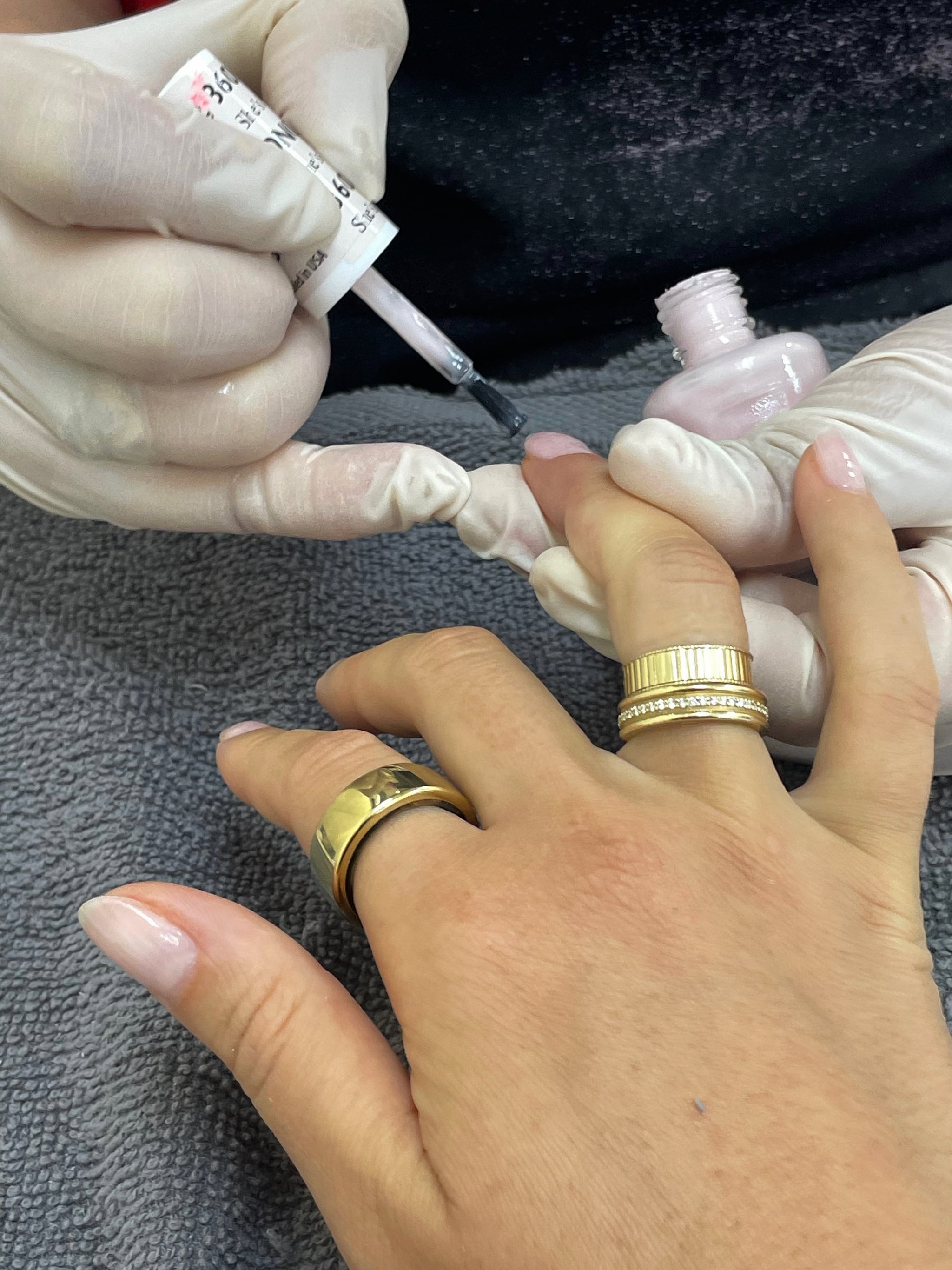 How to Get Cloud Nails
To get the look, I visited Tiffany Nail Salon. I usually get gel manicures, but I've been trying out nail cycling for the last month after experiencing breakage, so we opted to use regular polish instead. We started out by removing the old polish I had on my fingers and then prepping my nails. Because this look doesn't feature a design and I knew I wanted to use a sheer colour, I wanted to make sure my base was flawless.
My nails were square-shape, but we decided to go for a mix between round and oval, so we trimmed the sides. From there, we filed them into the desired look. I'm used to keeping my natural nails very long with the help of gel, but without it, I have to make them pretty short.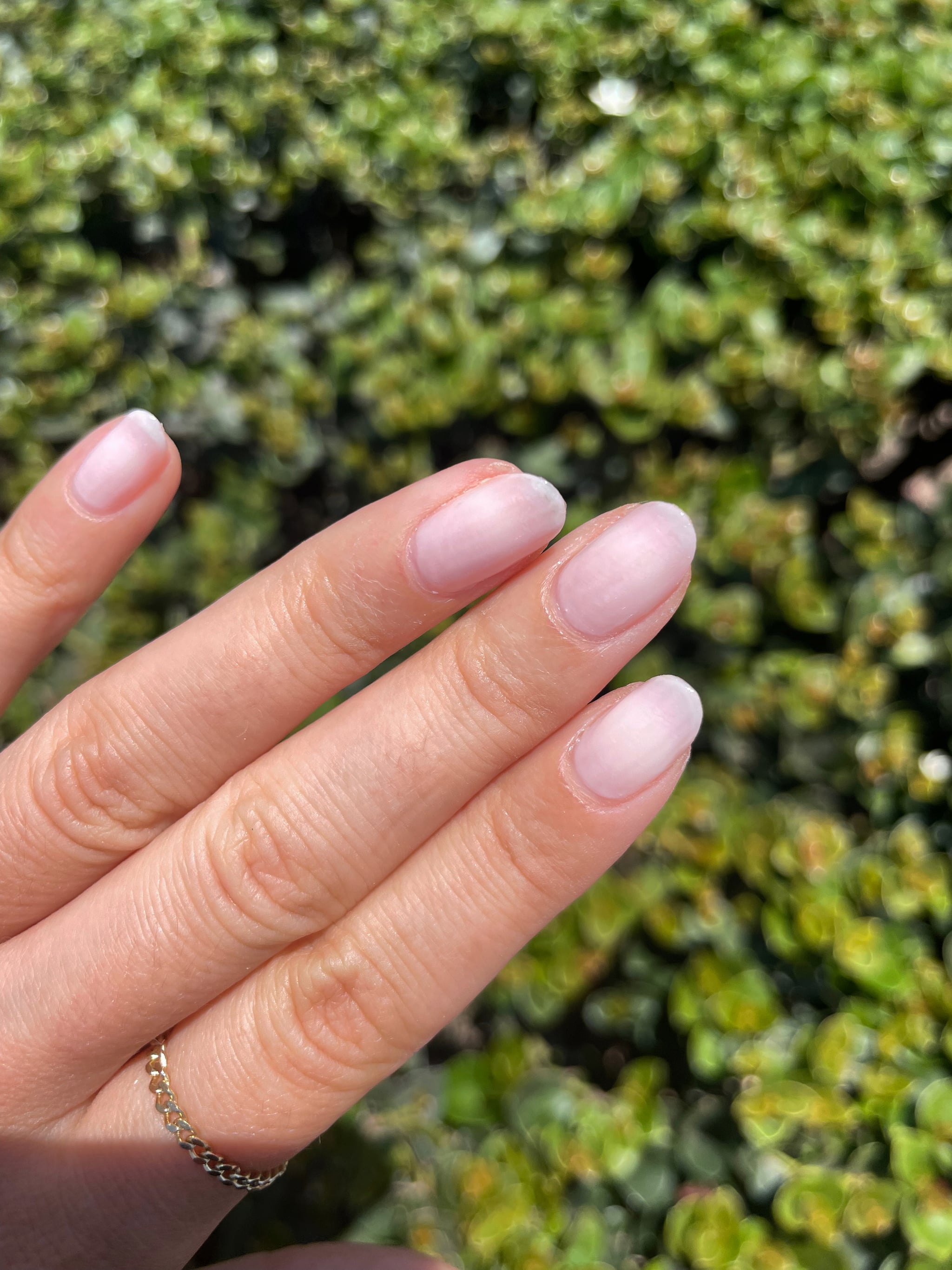 Next, we trimmed my cuticles and applied a base coat. After that dried, it was time to pick the polish colour. I wanted to be picky about the colour I chose because it needed to be milky-white or light-pink in colour, but not opaque — I wanted to be able to see the edge of my nail through the polish. After consulting the inspiration photos I had saved to my Instagram nail album, we ended up going with DND She's White? She's Pink? (£10). I had never used this colour before, but it's described as a cloudy pink-sheer shade — exactly what I was looking for.
The first coat looked great, but the trend really started to come alive after we applied the second layer. After letting the two coats dry, it was time to finish the manicure with a glossy top coat. We used the Sally Hansen Colour Therapy Beautifiers High Gloss Top Coat (£9), which gave my nails an intense, glossy shine.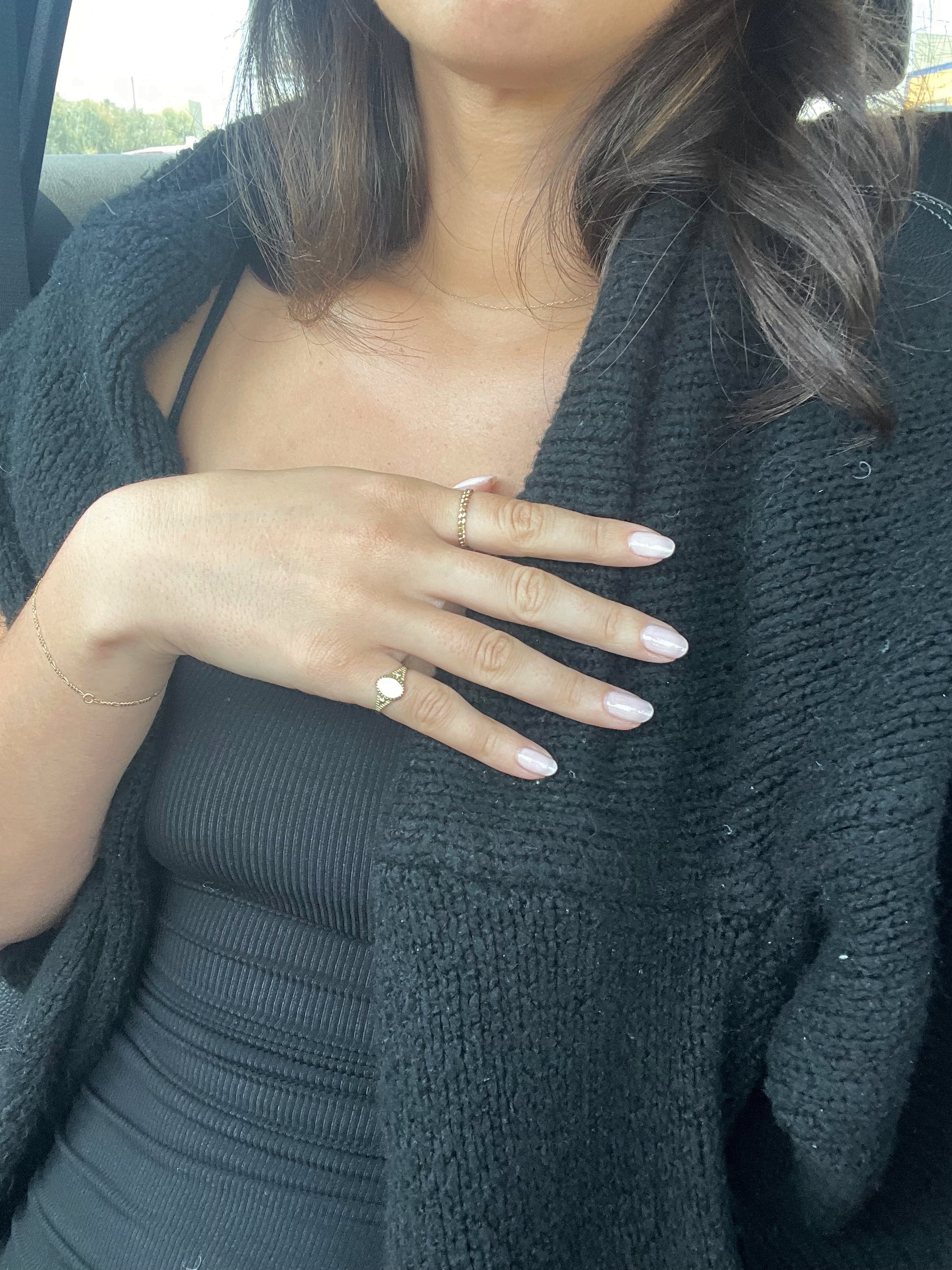 This look has become one of my favourite nail trends ever, and I can't wait to try it out with gel once my nails are strong and healthy again.
Image Source: POPSUGAR Photography / Renee Rodriguez