I Tried the Copper Cowgirl Hair-Colour Trend: See Photos
I Tried the "Copper Cowgirl" Hair-Colour Trend
As POPSUGAR editors, we independently select and write about stuff we love and think you'll like too. If you buy a product we have recommended, we may receive affiliate commission, which in turn supports our work.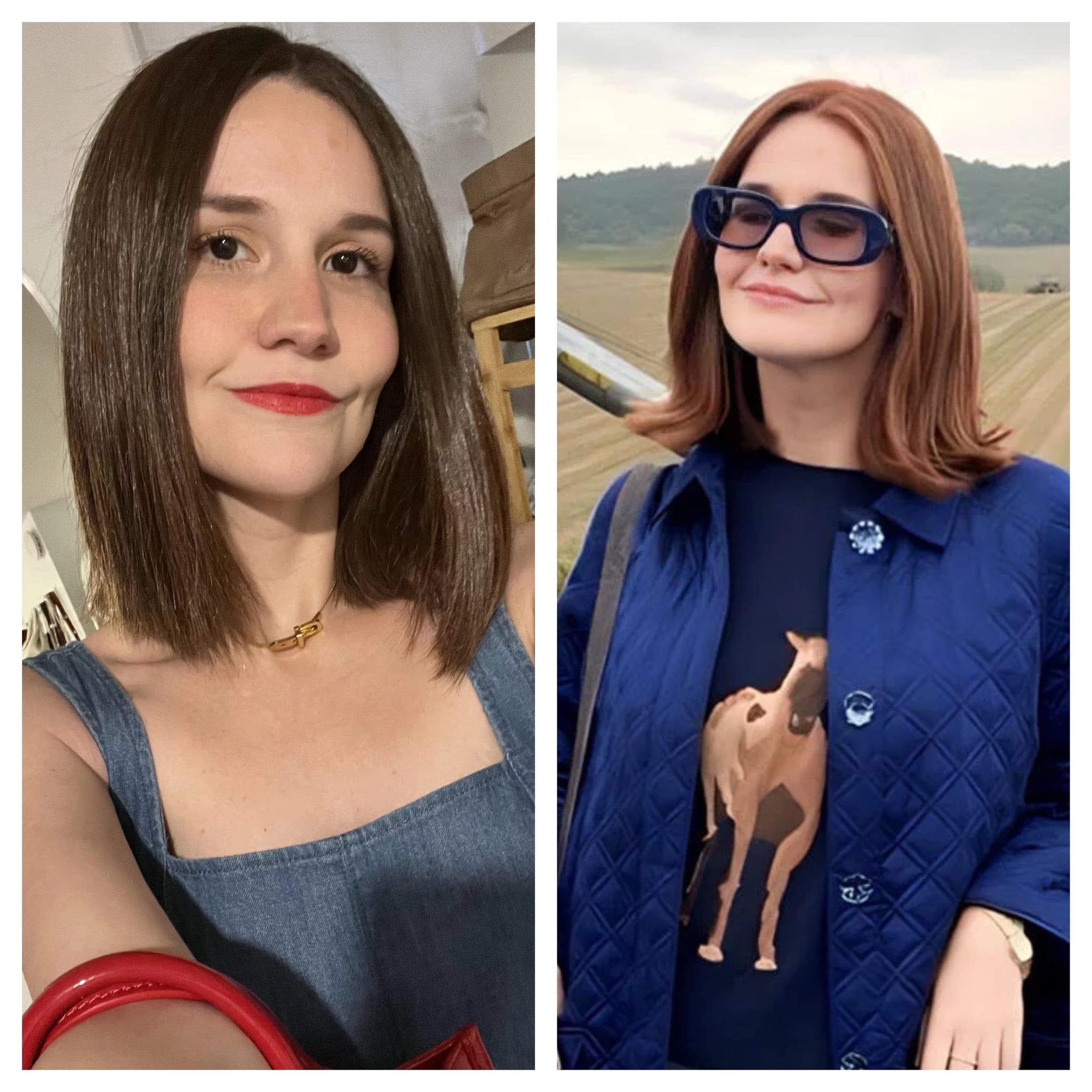 Keeping up with beauty trends these days can make you feel like you're lost and alone in the Wild West with damaged hair, split ends, and scattered tumbleweeds rolling about. French bangs, "expensive" blonde hair," "bixie" cuts" — the list goes on. Personally, I've found the most productive way to steer your way through these trends is to hone in on one that makes sense with your beauty routine and overall demeanour and style. Enter the "copper cowgirl" hair-colour trend.
I kept seeing this rich, fiery shade all over my TikTok feed and decided there was no better season to take the plunge than the autumn. I have a grown-out bob, featuring various shades of brown that I've had for years, which is all to say: a change was long overdue. Keep reading for my full experience trying the copper cowgirl hair colour ahead.
What Is the Copper Cowgirl Hair Colour?
Drawing inspiration from the rustic yet vibrant hues reminiscent of the American Southwest, the copper cowgirl hair-colour trend refers to fiery tones of copper, dashes of rich caramel, and dimension-adding subtle rich hues of brown that come together to create one smokeshow of a redhead. Think the warmth of a desert sunset meets the rugged charm of worn, tan leather boots. Celebrities already wearing the incandescent shade include Riley Keough, Phoebe Dynevor, Emily Ratajkowski, and Chrissy Teigen to name a few.
The versatility of this colour was a major draw for me — I imagined I could dial up the intensity for a bold, head-turning red or opt for subtlety, allowing me to edit my look based on different moods and occasions. I decided to go for the latter, figuring I'd get more bang for my buck, so to speak.
How to Get the Copper Cowgirl Hair Colour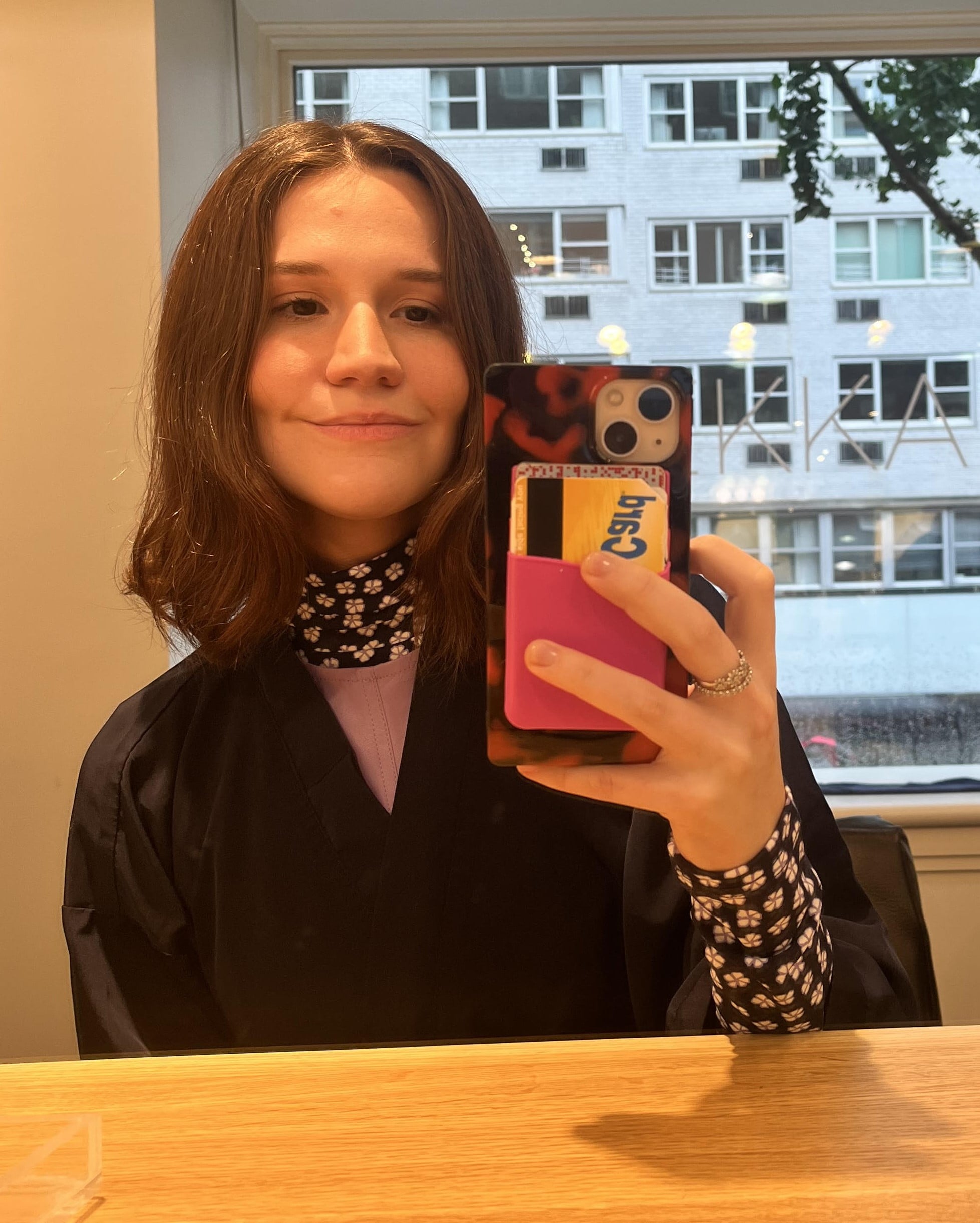 Melissa Dwyer, a colourist at Frederic Fekkai Salon, says what makes this trend so interesting is that there's really no one-size-fits-all approach when it comes to getting it right. "It depends on each person's natural tone," she says. "If you had preexisting blonde hair, we would do a different formulation for you. If you have brunette tones, it might be easier for you to transition."
In other words, each dye job is a unique process for every cowgirl, brunette or blonde. The outcome for both is complex and textured, bringing out warmer features on brunettes and cooler tones and shades for blondes. Interestingly, because of my brown hair, Dwyer says that it's easier for me to go copper than it would be for blondes. First, she started with a single process dye that started from my roots and added in highlights to give the red a different tonality. Once we waited for that to set in, she rinsed my hair and applied a gloss to add dimension.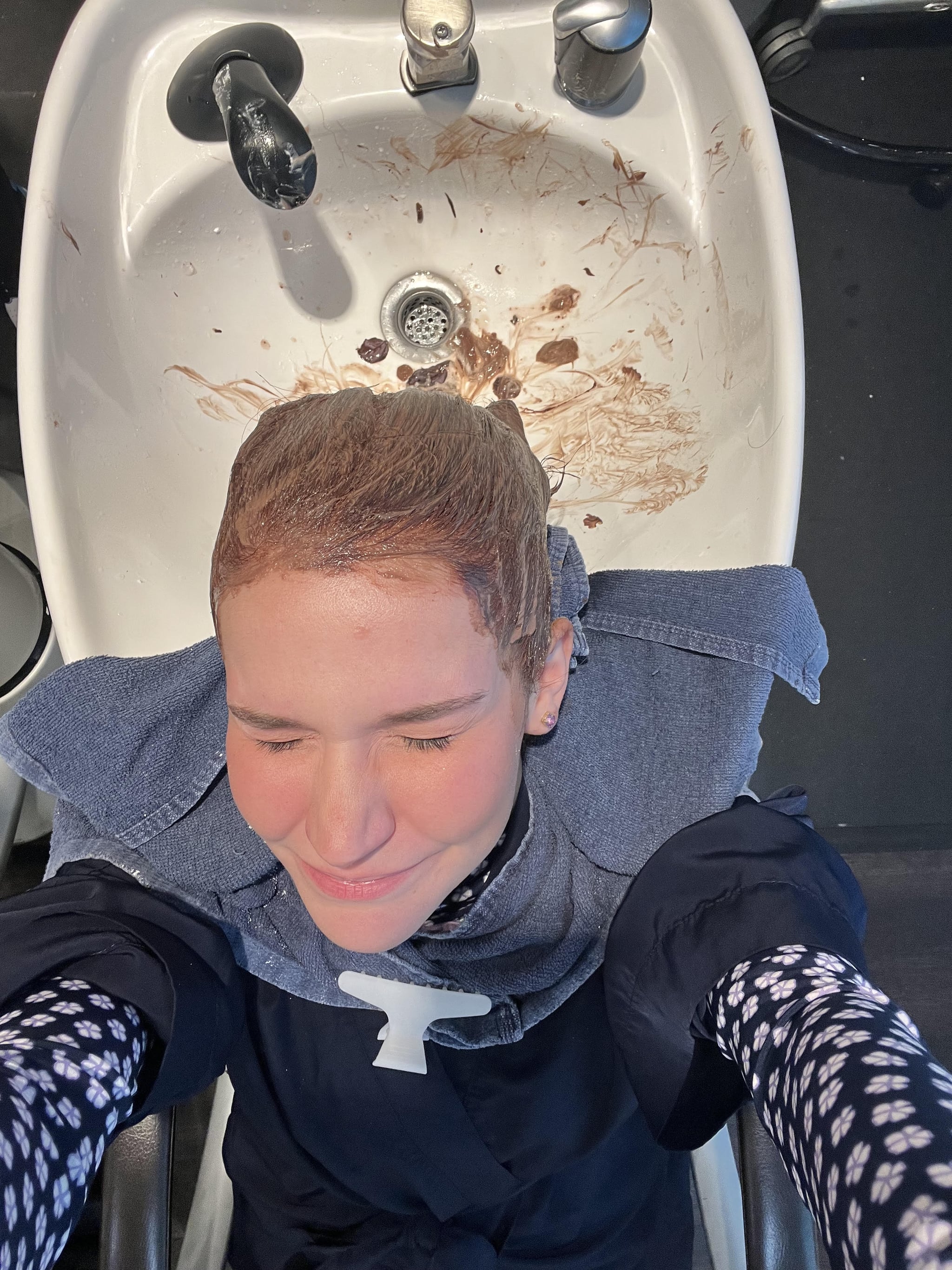 I can't say I was nervous throughout the experience since I knew I was in good hands, but I was curious to see how the dye would show up on me. After my hair was blowdried and styled, I looked in the mirror and there was an undeniable thrill, a wave of excitement that made me smile from cheek to cheek. The girl looking back at me was bold, lively, and damn cute. I wasn't sure if I was being sentimental or if the fumes were getting to my head, but I felt like I looked a million sparklin' dollars a cowgirl would've rustled.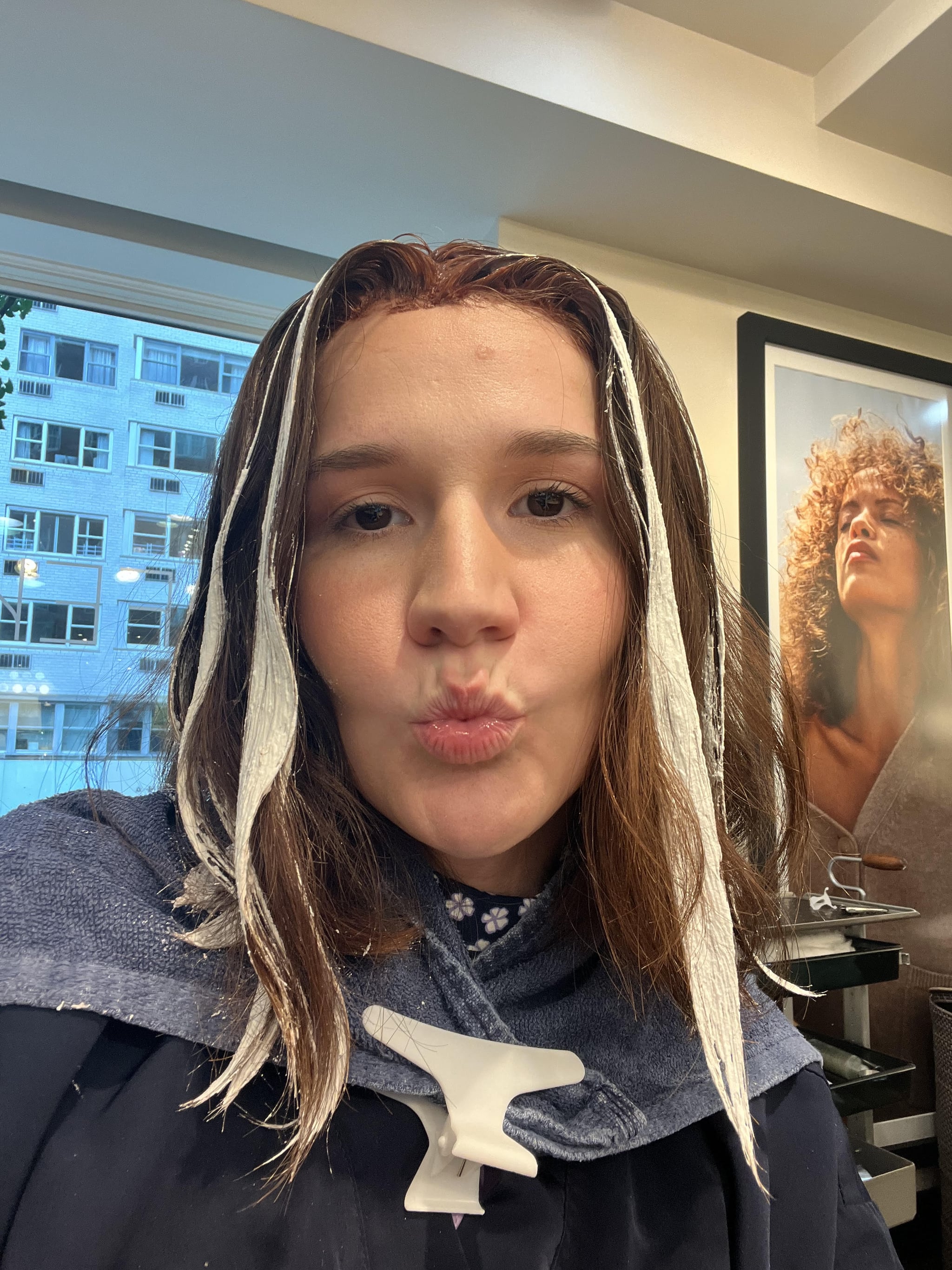 How to Maintain the Copper Cowgirl Hair Colour
After staring at my new colour in the mirror for the appropriate amount of time, I wanted to get down to business — how can I keep the colour fresh and fun at home? "It's a high-maintenance colour; you'll want to come in every three weeks on the dot, so the colour doesn't fade out," Dwyer says. "You don't want your copper cowgirl going yeehaw yellow."
She also says that there's a huge misconception between "colour-treated" and "colour-safe" shampoo and conditioners and encouraged me to always go for the "colour-treated" option. She recommends using Colour Technician Shampoo (£25) and Conditioner (£22) because its sulphate- and paraben-free and thus will keep the shade looking vibrant and fresh.
Results of the Copper Cowgirl Hair Colour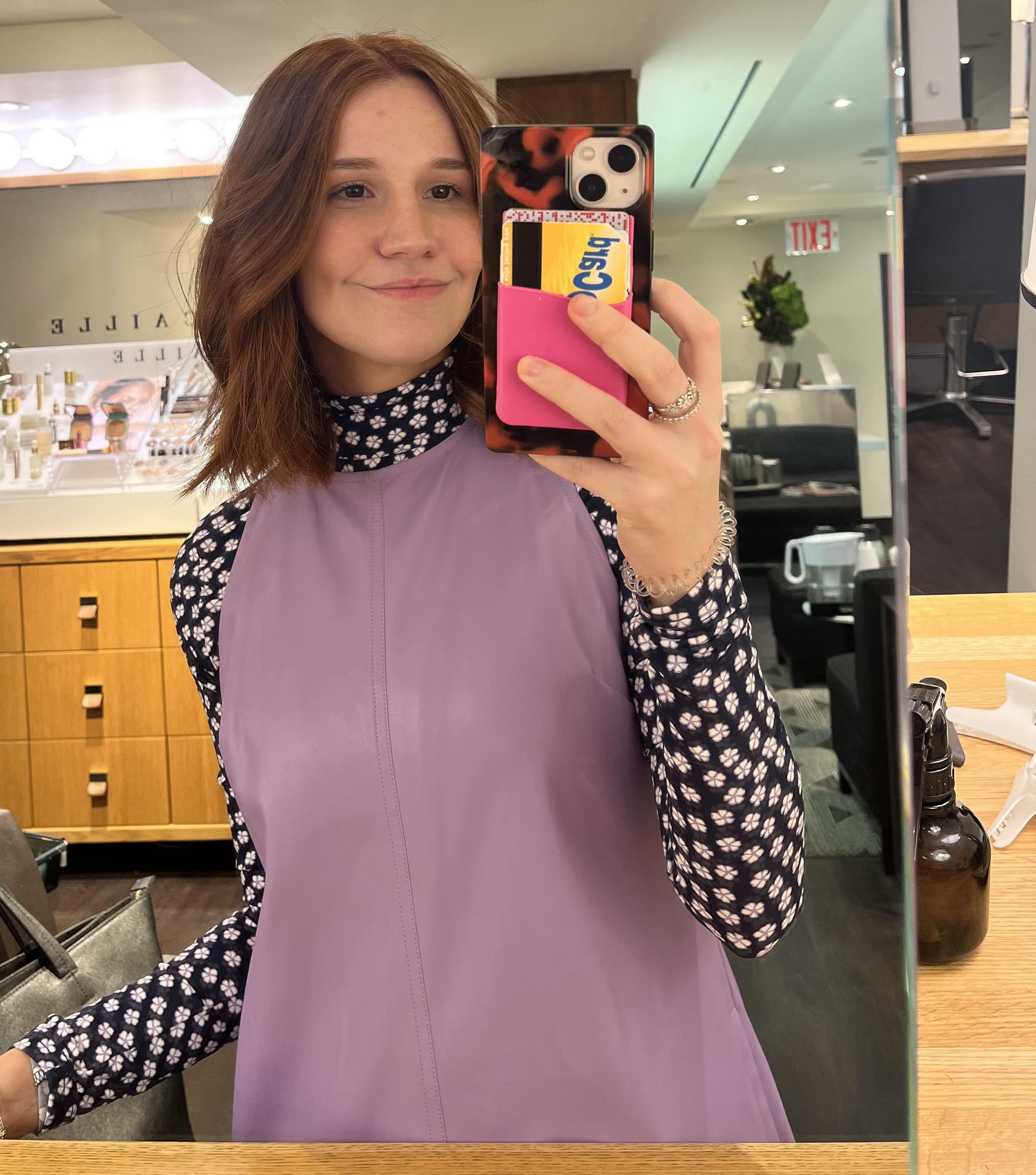 I, for one, think this is the perfect experiment for any copper-curious brunette looking to dip their toe into dyeing their hair. For me, it was a subtle-but-not-too-subtle transformation that made for an exciting shake up to my otherwise simple hair colour and brought life back into my beauty routine. I'm extremely happy with the results and am so glad I went forward with trying this trend myself instead of watching it on my FYP.
As my journey comes to a close and I ride into the horizon on my noble steed, I advise anyone considering mounting the saddle to make their appointment to get it done.